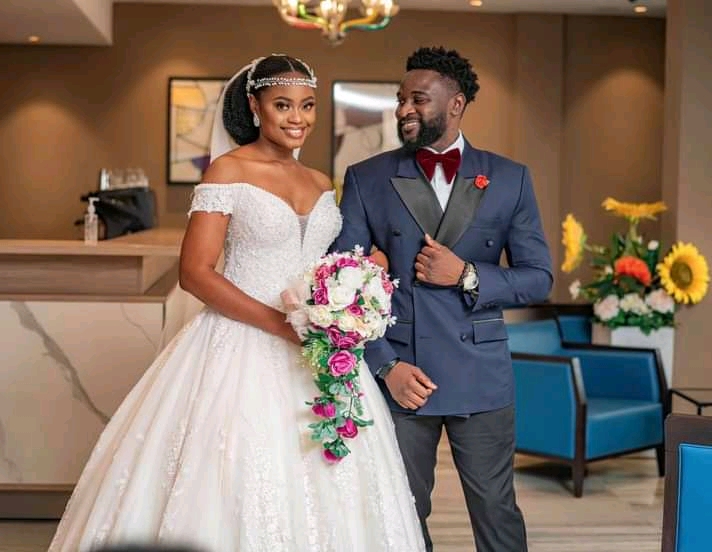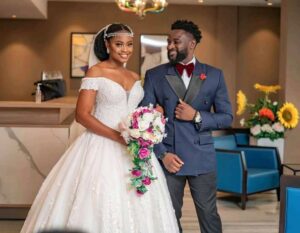 The deluxe wedding between actress Nsang Dilong and Cyrille Wandji #deecyunion has been the rave on social media .
Lately , the marriage has been sailing on a turbulent sea; intended blissful moments have been marred by a derogatory scandal about an alleged debt of 38 million owed by Dilong's husband to a lady called Erise Mary.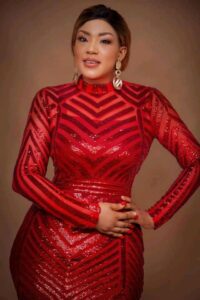 It has unfortunately become a public affair as Cyrille is married to a celebrity.
He's definitely a celeb spouse, so social media is handling his affairs accordingly.
This tempest is taking a toll on the recent marriage with Cyrille's name being rubbed in the mire.
The proverbial elephant di fight , grass di suffer. For God's sake, Dilong is supposed to be happy.
According to Oh Nana Nation , the US-resident lady Dr Erise Mary claims Cyrille pitched a business idea to establish a dialysis center in Cameroon and persuaded her to invest in the business.
She acquiesced to the business idea and pumped in a whopping 38 million FRS for the investment and took care of other exigencies raised by Cyrille including an IPhone 11pro, repairs of his truck, his mother's feeding etc have also been listed on Esaw Dilis' page.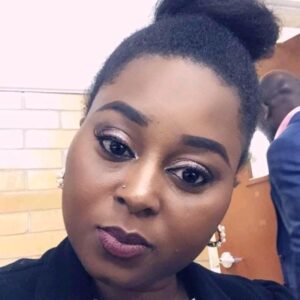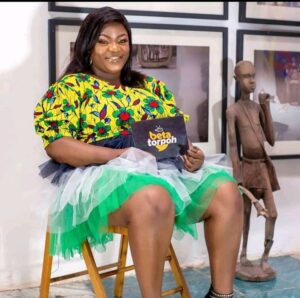 It's now apparent she did all that for the sake of love.
Our background check reveals this gorgeous lady Erise Mary is a Gospel minister and married.
Seeing a married woman of such high repute playing the role of a predator in another lady's marriage is questionable and disheartening.
It has been divulged by Beta Tinz  that Cyrille actually had a romantic affair with Erise Mary for sometime and their problems stem from the fact that Cyrille doesn't want the relationship anymore.
That's why Cyrille probably feels debt no dey inside  love affair.
Erroneously,  Erise Mary entrusted this huge sum of money without documented  evidence; even one eye Western Union receipt no dey .
The sweet-looking cougar Erise Mary has been finding it hard to swallow the bitter pill of seeing the man of her dreams Cyrille walk down the aisle with Dilong. Acting like a cradle snatcher , she was bent on interrupting the wedding and making the marriage miserable.  It's rumoured she even approached Cyrille's mother to induce her to call off the wedding, which turned futile.
On their wedding day in Yaounde , video snippets surfaced on Esaw Dilis Gist; depicting echoing serene , a seemingly tensed atmosphere, judicial personnel spotted trying to negotiate with Cyrille on a payment plan of Erise Mary's money outside the wedding venue.
Cyrille blatantly refused to sign an undertaking but his bosom friend trying to salvage the embarrassing situation, agreed to sign on his behalf. He pledged his price of land in Soa worth 30 million should be sold to clear part of the debt.
It is  also alleged that Erise Mary  stormed the wedding venue with an attention to ruin the happy moments but she was sent away.
On Beta Tinz , private  videos of Erise Mary flaunting her lusciousness, expressing how she profoundly loves and misses Cyrille have been posted.
It's now a matter of "so you want tarnish my image eh, I go show you too pepper "
Cyrille , according to Beta Tinz has been evading Erise Mary .
Following curated Whatsapp chats Cyrille acknowledges, the amount is 32.6 million relayed from his accountant and asked for clarification about the accrued 38 million claimed by Erise Mary .
According to information culled from Esaw Dilis Gist, Erise Mary has filed a case at the judiciary and an international travel ban has been issued to Cyrille. A contrary story on Beta Tinz says Cyrille hasn't received any travel ban document.
Cyrille on his part has filed a case for defamation .
It is now alleged that Erise Mary is stalking on Nsang Dilong. Our celebrity is not enjoying her intended honey moments.
Friends loyal to Nsang Dilong and the blog  Beta Tinz have reproached fellow  blogger Esaw Dilis for receiving bribe from Erise Mary to smear Cyrille's reputation, sparking a rift .
Esaw Dilis has accused Clarisse Ndinge  of Beta Tinz for deleting the post she made about her.
So , apparently both bloggers are acting as advocates for the opposing camps.
I personally think , if Cyrille owes the lady money, he should come out with a payment plan and stop ruining Nsang Dilong's marital happiness. Marriage na for enjoy nobi for endure this kana drama.
Erise Mary is a reverend lady . She should focus on her family and desist from such online drama .
Affaire a suivre …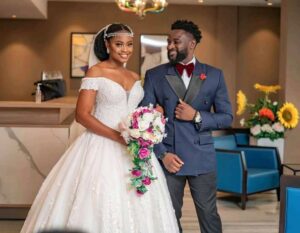 #nexdimempire