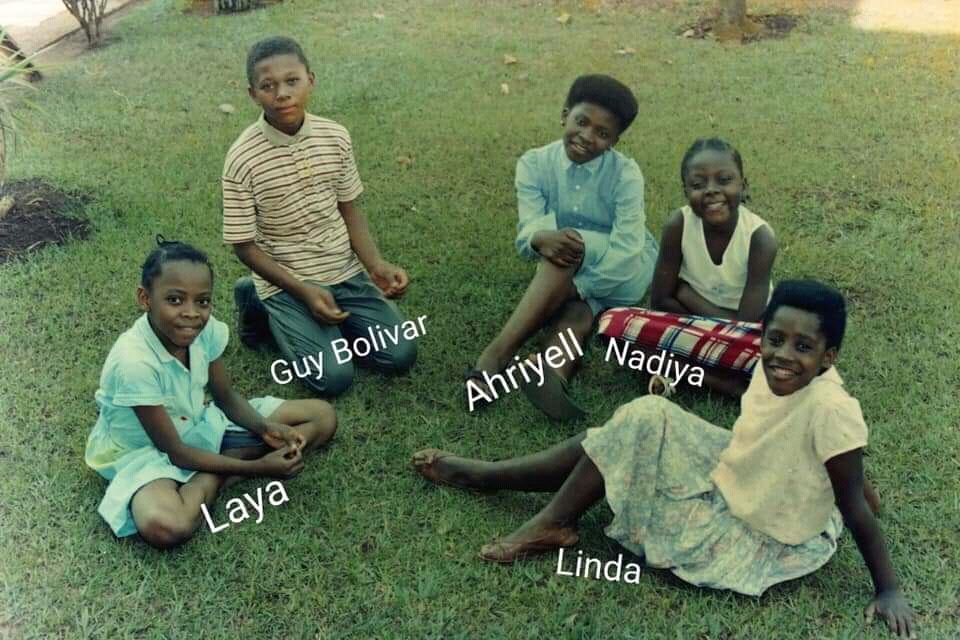 RRUM-TAH (BAM BAM PÉ) ; BEFORE & NOW
Cameroonians raved about the fascinating talent of the kid music group Rrum Tah between 1987 – 1994. The group comprised kids that were impassioned about music ; Ahri Yell, Guy Bolivar , Laya, Linda and Nadiya.
Rrum Tah was created in 1987 by a Cameroonian music enthusiast Nkembe Pesauk Roger, upon return to Cameroon after studies.
He organised an audition among his daughter Ahri Yell's friends and family members . He selected Djoya Guy Bolivar, his nephew. A total of 7 members were selected but he ended up retaining 5.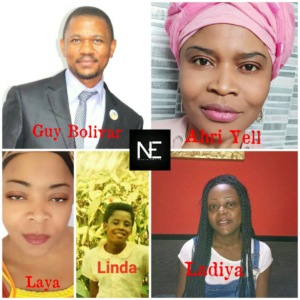 In December 1988, Cameroonians were filled with excitement to watch them perform on CTV. Their debut hit "Pam Pam Be" was a melodic tune ,outstanding composition with a thumping instrumentation. The song overwhelmingly captured the minds of music lovers, Rrum Tah revered by kids as role models.
In 1994, the group unravelled and everyone embarked on personal goals.
Ahri Yell, born in 1976 migrated to France in 2003. She's married and mother of 3. Before traveling to France, she worked with MTN in Douala.
When Ahri Yell arrived in France, she enrolled in a music school to hone her craft in songwriting. She had a stint with the Vocal assembly of Clermont-Ferrand, performing at several events. .
The only male in the group ; Djoya Guy Bolivar studied Theatre Arts at the University of Yaoundé 1. He presently manages an art gallery in Douala. Ardent about music, he hasn't thrown in the towel. He has recently released a 4-track EP "Tu said tout"
Laya Nkembe, born in 1978 is also based in France.
Linda, born in 1979 has been suffering from a generic illness for the past two decades.
Nadiya , born in 1980 migrated to Italy where she studied medicine . She's now a medical doctor in Italy.
As a kid group, Rrum Tah's musical impact and success has been unparalleled. Since the group disbanded in 1994, Cameroon hasn't breeded another group of kids with such verve , passion and inspiration.
Penned by NexDim
www.nexdimempire.com