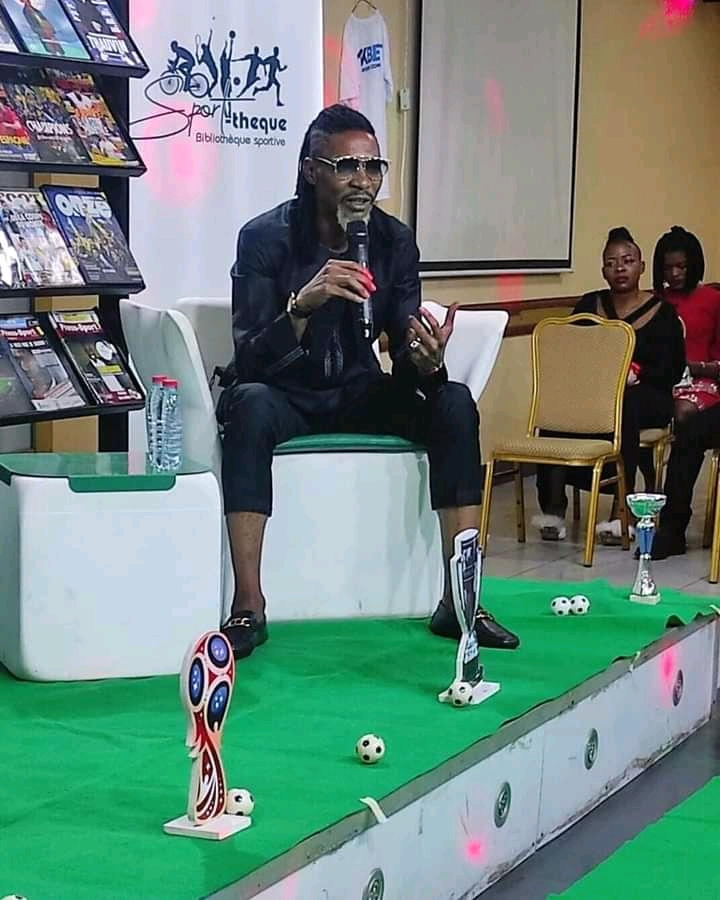 THE WORST EXPERIENCE IN HIS FOOTBALL CAREER
The pejorative transition of the captain armband from Rigobert Song in 2009 still remains engraved in the annals of Cameroon's football history and ineffaceable in Song's mind.
Rigobert Song was unceremoniously stripped off his power in July 2009 and played under the leadership of Samuel Eto'o at the 2010 World Cup in South Africa.
According to Song, Le Guen destabilized the team and triggered disrespect which has affected the team to date.
Due to Paul Le Guen's denigrating attitude, Rigobert Song imagined several hypotheses that could have caused him to behave that way.
Song believes it was due to a longstanding grudge Le Guen had for him when they played in  French League One.
Song severely headbutted Paul Le Guen during a match pitting Metz and Paris Saint Germain, which he believes Le Guen didn't forgive.
"I analyzed it differently.  I was in Metz, he was playing at Paris Saint Germain and I remember that I gave him a head butt during a match. That's certainly why, when he arrived, he said: I'm going to put this man in trouble, I've stopped playing and he's still on the field, I have to stop him now" – Song said.
  10 years of his emblematic reign as captain of the Indomitable Lions, "Magnan" felt disrespected by Paul Le Guen who kept him on the reserve bench and conferred the role of captain to Samuel Eto'o, who probably didn't need it.
Interviewed on "Cafe De Sport" at a hotel in Bonaberi, he spilled out his mind;
"I think Paul Le Guen was a coach but not a manager. It's not an insult. The manager is the one who has the capacity to bring together and put everyone on their level, so that you can understand each other. I think he missed that point. As for me, if I didn't qualify, I wouldn't mind since I had been captain for 10 years. It was because of the way he handled it.
He exonerated Samuel Eto'o saying;  contrary to what people perceived that he was the cause of the problem, he had nothing do with it.
#nexdimempire