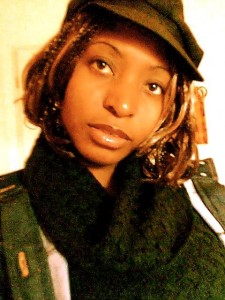 NexDim:Hey Myra.
Myra: 'hi'
NexDim: Can you tell us about yourself?
Myra: ''Well, well, Myra is the short form of Mirabel. My friends call me Myra but my full names are Mirabel Fonyuy. I come from the Northwest Province of Cameroon. I grew up and studied in Bamenda before leaving for Germany where I presently study''
NexDim: When did your music career begin?
Myra: 'It started off when I was less than 4 years old in nursery school. I had to sing on special occasions in school, something I loved doing. This continued through primary school and secondary school when I joined The St Paul's College school choir.
From then, I have been writing songs and poems. I totally adore music and know it is a lifetime commitment for me. Though my specialty was the sciences, arts has always been my passion and it is a pleasure to live that passion now''
NexDim: Which producers or record labels have you been worked with so far in your career?
Myra: 'I believe one must not work with a label to make it big time. Of course, a label would have more contacts and therefore more chances to hit fame and the rest. I do music because I want to reach people in a positive and different way. This is something a label will not allow me do: that's be my own person and do music the way I imagine it. I need the freedom like the air I breathe. As concerns producers, I've work with Mbachi Halle, Andre Manga, Valentine Lah and some other artists in Cameroon'
NexDim: What inspires your music?
Myra: 'A lot. For example, people, my experiences in life, lessons learnt along the line or life itself. The most important inspiration is God. God's love for us is unending even when we do not deserve it. This is a constant reminder and inspiration to me'
NexDim: How will you call your style or genre of music?
Myra: 'It is a mixture of Afro Jazz, Afro beat and Neo Soul. I also do a lot of acapella and spoken poetry. I would say that I cannot classify myself under any genre because I mix my style with other genres'
NexDim: Do you have an album in the market?
Myra: 'I am working on my first album which will hit the stores late in autumn. However, I have done background music for many artists both in Cameroon and in Germany'.
NexDim: What message will you cut across in your album?
Myra: 'My album has a lot of themes: God, pain, encouragement for the youths and the African girl especially. Love! That's very important'
NexDim: How will the album be marketed?
Myra: 'It will be sold online on iTunes, Amazon as well as in stores in Germany, UK, USA and Africa'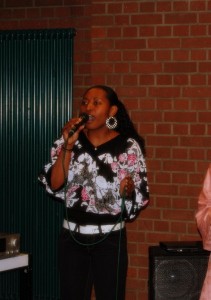 NexDim: Have you been doing gigs and shows around Europe?
Myra: 'I'm the lead singer in an African Student's choir in Germany. We perform very often in churches, concerts etc. We organise concerts and I have personally performed in many concerts. It is also not easy to combine studies and a musical career. There are times when I have to forgo concerts because of exams'
NexDim: Which artists will you like to work with in the future?
Myra: 'I would love to work with John Legend, Richard Bona, India Arie and Jill Scott. They have so much talent and a passion for soul and jazz. They might not be on the billboard but they do good music, music for the soul and that's exactly where I am heading'
NexDim: What's your impression about the future of the Cameroonian music industry?
Myra: 'There is one thing I know about Cameroon: we got a lot of talented singers and musicians. I think of Sydney, Yomo, Emkal, and many others I have had to work with and all I can say is "wow!" Nevertheless, it is not enough to be talented. We all need exposure and that unfortunately is not the case in Cameroon. The young talents should be promoted or at least given a platform to grow and to give life to their innovative ideas.We need innovative ideas and to maintain our original rhythms'
NexDim: What's your favorite Cameroonian dish?
Myra: 'Fufu, Huckleberry & Kahti Kahti. That is my traditional dish. I love our Cameroonian dishes and I prepare them as often as I can out here. What is your favorite Cameroonian dish?
NexDim: LOL. Fufu Corn,huckleberry and kahti kahti.I also love Achu. It's finger-licking good. It sounds funny as you might be surprise to know that I'm not a North West indigene.
NexDim: Are you married?
Myra: 'No, I am not married and not single either'
NexDim: Your last words to Cameroonians.
Myra: 'I love you all; always trust in God and yourself. We can achieve anything we want to, we only need to work for it and be patient for when it is your time to shine. There is nothing anyone can do to change that.  One love and Peace!! Watch out for my album coming out in late autumn coz it's going to be a blast!!'
NexDim: Enormous thanks for according us your time and we wish you the best in your career.
Myra: Thank you NexDim for the cool interview. I laughed a lot. It was a pleasure talking to you.
Contact:mfonyuy@yahoo.com
Tel:004917664189820