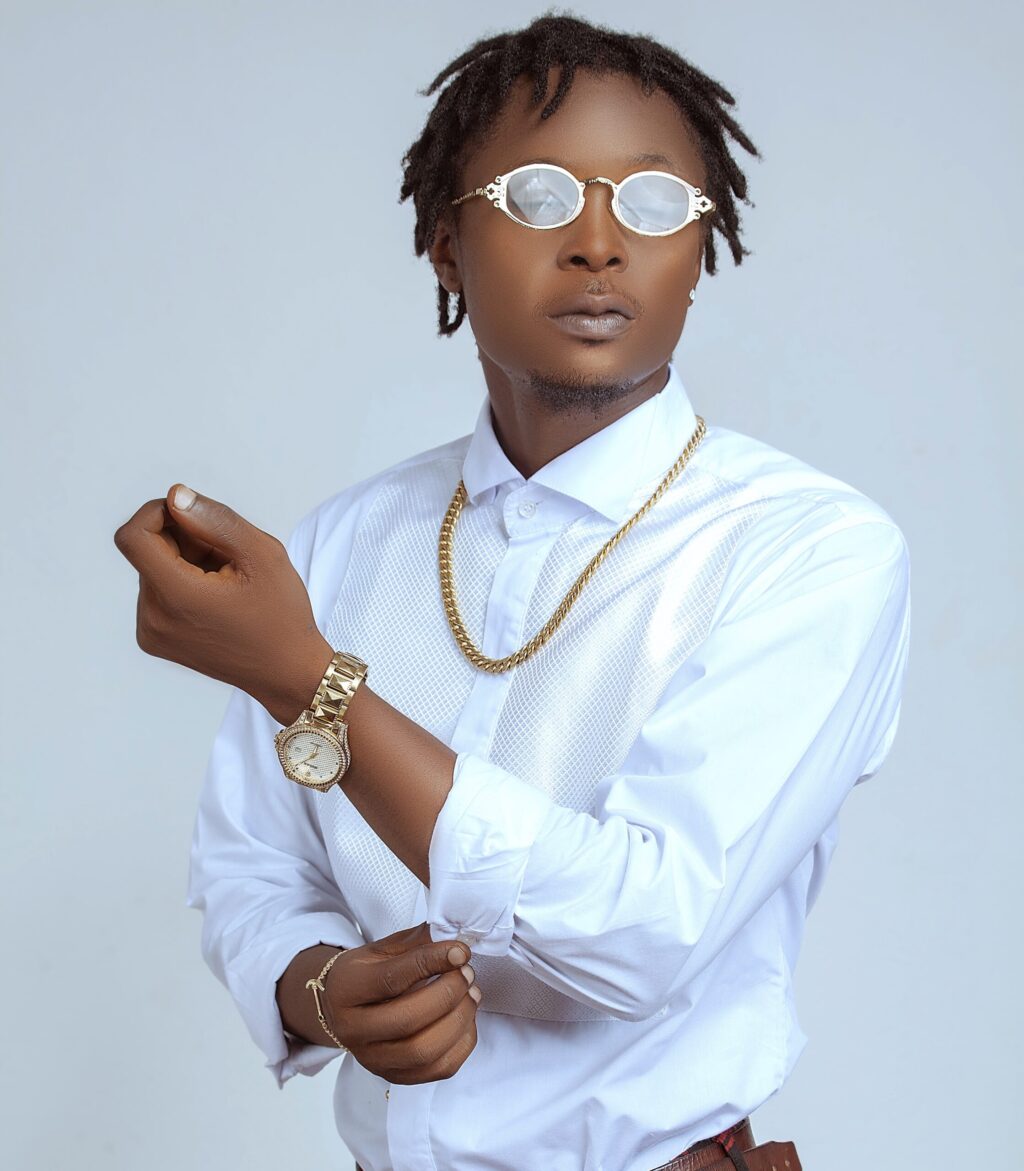 Babila Sidney Eyabi pseudonyned Dready Christ is an adroit and versatile Cameroonian artist, poet, songwriter, music Instructor and craftsman. His stellar musical skills has enabled him earn the moniker "Music-In-Person".
Dready Christ's poignant metaphorical lyrics, sharp-witted punchlines and unmatched vocal qualities deserve recognition and value.
His professional music journey spans from 2014 to present and his exploits have been staggering.
He was founder and front man of the band
'P.I.M Boyz', renowned for their scintillating opus 'Ici Au Kamer' which was first written & performed by Dready Christ as a solo artist in 2014.
The song was later performed by the band P.I.M Boyz comprising Dready Christ, Ko- C, Pee, Bengis, Bauxi and Tread Stone.
The song was officially released in 2016 and won the coveted Guinness Blacklist in the South West Region which saw them perform at the grand Concert in Douala alongside Wizkid and Stanley Enow.
Dready Christ went solo as PIM Boys  disbanded and he's been consistent, releasing outstanding music projects;
Black power EP -2017,   MI&MICLIQ  (2018),  Kribi Way – 2018,  A Kid From Arica  (2020), My Woman featuring Awu, Rebel feat. Mic Monsta  and recently "Black Alejandro" under Kwata Music.
Dready assumes a frontline position in the label alongside Mic Monsta and Torch City.
Dready Christ's new project "Alejandro" has been receiving fascinating reviews , inarguably one of the best musical projects in Cameroon so far.
"Alejandro" is a satirical representation of colonial oppression in Africa. Alejandro which is a western name is given to a black man as a subdual ploy. He is made to understand this the only way to save his black soul. Dready Christ elicits black power and dominance over colonial influence and emerges victorious in his quest for liberty. His triumph is significant for black identity and cultural heritage.
The video is connotative and epic in concept.
WATCH ALEJANDRO ?????
#nexdimempire