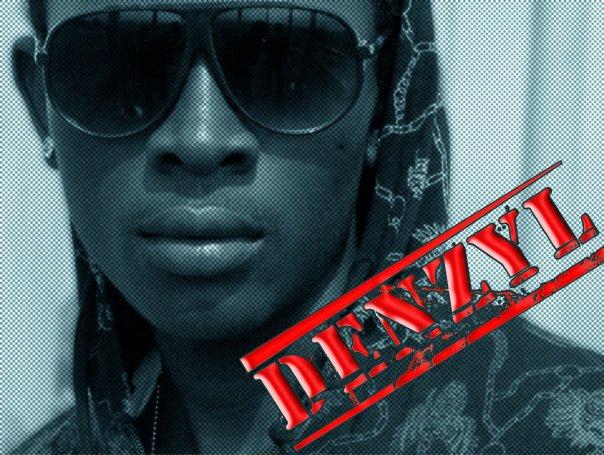 Denzyl is a talented artist born on September 14th 1988 in Bamenda. His interest for music starts at age eleven when he makes his first demo. He later flies to Nigeria where he gets the chance to work with well known artists such as Wyclef Jean and 2 face Idibia and performs in many Nigerian shows. Denzyl is back to Cameroon with the aim to blow our mind with a nigerianized vibe that everybody will love. Define him as the "total package" because he gets what it takes to be a star. I had Denzyl to tell about his music and the upcoming album. Sit back, relax and enjoy!
Nexdim: What's going on in your music career?
Denzyl: Right now am still building my career. I am working on an album that will be released soon. Also I have a single video that will be out soon. We are waiting on the Single Video to come soon. It will be available on MTV Africa and Trace and all local channels. Then we will start massive promotion.
Nexdim:How many songs does the album have?
Denzyl: 10 tracks; 4 of the tracks were recorded and mastered in Nigeria by one of Naijas hit makers who have worked with naija celebrities like 2face, face, sound sultan, and many others his name is Jerry known as "J Sleek."
Nexdim:What is the name of the album?
Denzyl:The Album will be named "E Don Blow"
Nexdim:How would you describe the album?
Denzyl:It is all about the Cameroon Talent being exposed. What was not known needs to be known like Denzyl who has always been behind the scene. No be small thing Oh…. lol! This Album is just the tip of an iceberg. I believe by God's grace better things will come.
Nexdim:So how would you describe the genre of your music?
Denzyl:It's Afro Beats but you know I have my philosophy for what I do the fans are the owners of whatever I do. That is to say I can do whatever genre of music my fans desire. Afro Beats, RnB, Hip Hop, Makossa Fusion. And also what I call Afro Techno and as a whole I call what I do Universal Music.
Nexdim:Is the song "you stole my love away" in the album?
Denzyl:Yeah that's my single
Nexdim:Did you write the song? What does the song talk about?
Denzyl:Yes I wrote the song. Well the song talks about lost love. Someone you loved so much and he or she passed away. It could be your girlfriend, boyfriend or family.
Nexdim:Is the song personal to you?
Denzyl:The inspiration came from my lost Mom. Actually her death has inspired me to come out with two songs in this album
Nexdim:How hard was it to put so deep feelings into a song?
Denzyl:Well it was natural. You know!
Nexdim:Was the song recorded in Cameroon?
Denzyl:Yes. I recorded the song in Buea
Nexdim:How long have you been living in Nigeria?
Denzyl:I went to Naija to be precised Surulere, Aguda, and Lagos when I was 13. I have been there for 7years.
Nexdim:How influential are Cameroon and Nigeria on your music?
Denzyl:Well many people say I speak and sing like a Nigerian. Actually I sound like Nigerians especially when I speak the pidgin language. But I think my music is a combination of Nigerian and Cameroonian style. Because there is one of my songs I tried putting few words in French.
Nexdim:So which Nigerian and Cameroonian artists inspire you?
Denzyl:Well in Nigeria, 2 Face, D Banj, and in Cameroon I don't think I have any one who inspires me as for now. But I can say when you do good music you can inspire me as well
Nexdim:How did you like your performance at the "couleurs urbaines"?
Denzyl:I was one of the guest artists. I performed two days and it was good.
Nexdim:What other shows have you done?
Denzyl:Well I had a concert in Buea. I have performed in a couple of concerts in Douala, Yaoundé and Bamenda, not to mention Lagos in Nigeria.I am looking forward for more and more concerts.
Nexdim:Is there a difference between the crowd in Douala, Yaoundé and Buea?
Denzyl:For me not really; they respond the same depending on what I am giving them.
Nexdim:What do you give in your performances?
Denzyl:Energy, of course communication and the attitude they want.
Nexdim:Do you have a word for your fans?
Denzyl: Thanks for all their support and love. I know without them, there is no me. I will always make sure I try to live up to their expectation.
Nexdim:What's your favorite color?
White and Black
Favorite pet?
None
Favorite quote
"Time shall tell"
What is your favorite Cameroonian dish?
Ndole
What is your favorite sport?
Football/soccer
What is your favorite movie?
Prison Break; I love the tension in the film
What is your favorite pastime beside music?
Watching movies and hanging out with pals
Peace out!
Contact: scratchrecordz.com