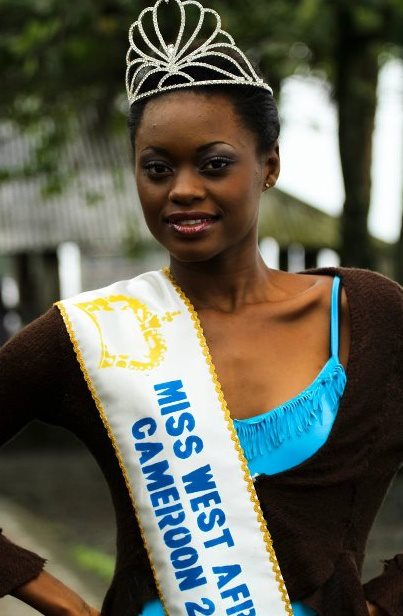 NexDim caught up with Buea – based Vineyard Models's newly crowned Miss West Africa Cameroon 2011 , 21-year-old beautiful and talented Bodi Nsang Dilong who took some time off her busy schedule for an exclusive interview about herself and her new found world of fashion.
Read on!
NexDim: Hello Dilong
NS: Hello
NexDim : So tell the world who is Dilong?
NS: My name is Bodianga Bodi Nsang Dilong
NexDim: Have u ever taken part in any modeling contest before?
NS: No I haven't, not even a Miss contest
NexDim: What actually sparked you to get into the modeling industry?
NS : Well I really have a very strong passion for fashion, I love looking good just as the saying goes looking good is good business I always like to look good be on the go like am ready to be moved at any time. And besides I have always received complements from friends and relatives about my size and body structure, how I look just like a model, so with that and my love for fashion i decided to give it a try and here am I today
NexDim: Just five months with Vineyard Models u get a crown, how does that make u feel?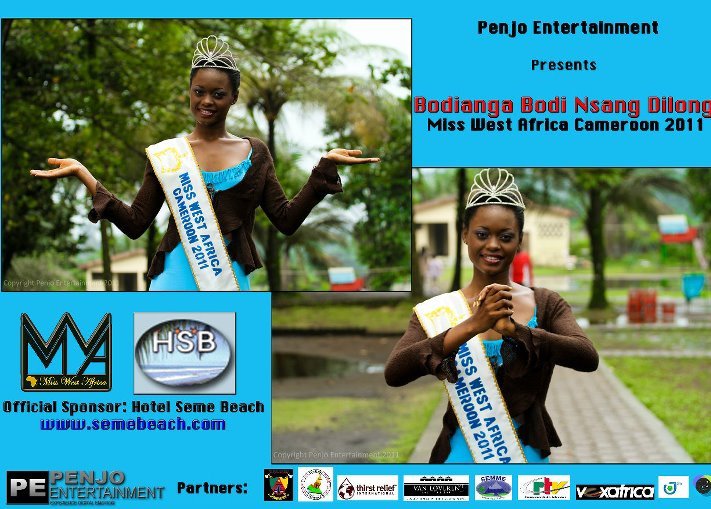 NS: Okay I feel great and I must thank Vineyard Models for all they did and are still doing
NexDim: Nothing good comes easy what are some the challenges you faced?
NS: Wow, I must say it has not been all easy as it seems considering the way people think about models on how they are cheap and easy to go with, I actually faced that issue at home with my parents who didn't see it very respectful for me as their first daughter with three young siblings to take care of to get into such a field in life.
NexDim: What are some of those things as a Cameroonian model you can make a change in?
NS: I will like to change the funny idea that models are irresponsible and sleep around. The modeling industry should be respected and those in it should be professionals and also respect themselves too
NexDim: Considering your age one is tempted to say u have a long way to go, how far do you see yourself in the industry?
NS: Well my wish is to go as far as our Father God permits
NexDim: What are your projects as Miss West Africa Cameroon?
NS: Before I became queen my plat form was to encourage education and self confidence in the physically challenged, so now that am queen I will start with that
NexDim:  As a student in Information Technology, how do u intend to manage your studies plus projects that come along with the crown?
NS: Well I n that domain I will set my priorities right. For if I was not educated, I would not have been eligible for the crown. So I will work out my program so it doesn't clash with my studies.
NexDim: You stand as a role model now to Cameroon and the world at large, what can you tell those out there?
NS: What I will tell Cameroonians is this, Cameroon is ours. So if we want it to be better then we should take up our responsibilities like the good citizens we are and work for a better Cameroon. Also, the power to make the world a better place lies in our hands so lets be good and as far as God is with us, the world will become a better place for you and for me
NexDim: Who do you admire most in the fashion and modeling world?
NS: Oh I love Tyra Banks, she is an icon in the world of fashion and she is very good.
NexDim: We would like to know if this beautiful queen of West Africa is married
NS: No am not married am still single
NexDim: Your favorite meal
NS:  Chicken chips! That's my favorite
NexDim: It's been our pleasure talking to you on nexdimempire.com
NS: Same here
Catch me on FACEBOOK :
http://www.facebook.com/#!/Dilong.nsang