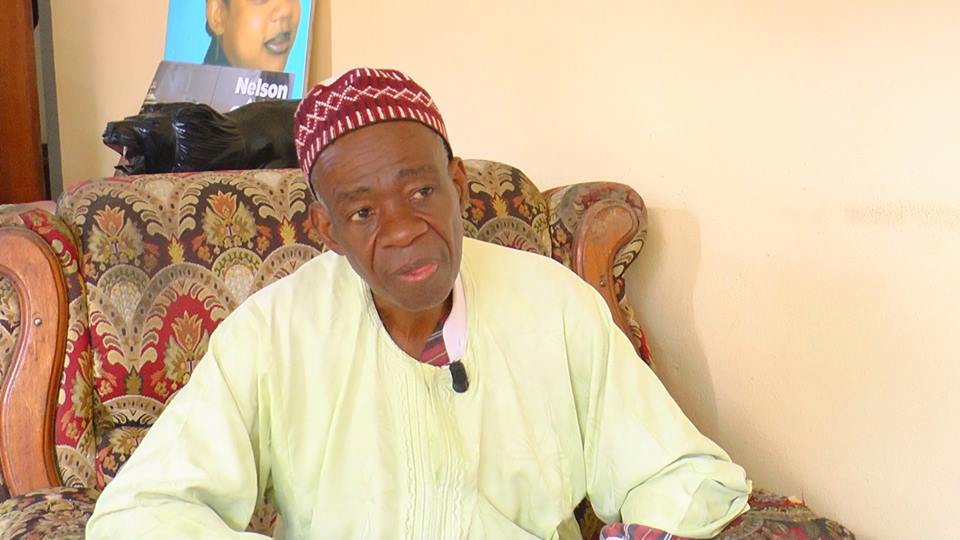 In the 80s, 90s and early 2000s, Legendary Zachary Nkwo Tokoto blazed a trail in sports reporting in Cameroon.
Before Cameroon Television (CTV) was created by Decree number 86/005 in 1986, Cameroonians relied on Radio broadcast to have an imagery of football games.
Zachary Nkwo delivered profoundly figurative diction and descriptive reports that felt like watching TV.
He was born on the 5th of November 1948 in Ekona Mbenge, South West Cameroon.
He attended primary school at Roman Catholic Mission (RCM) Bota and later got enrolled in St Joseph College, Sasse, where he obtained his O'Level Certificate.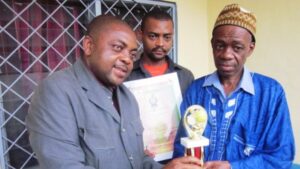 From Sasse, he attended CCAS Bambili, where he obtained a scholarship.
He made his football debut as goalkeeper for PWD of Bamenda in 1969 and later played for Kilo's Club of Bamenda.
Two years later, he was enrolled in the University of Yaoundé . In one of his Interviews on Equinoxe, he recounted how he was paid 25000 frs during the first year as a student.
He was admitted into the International school of journalism after excelling in a competitive exam organized for 5 African countries. In the final year, 3 English-speaking students out of 37 were selected for a course in Canada.
He nurtured penchant for Journalism started in the Journalism club in Sasse. He lured another media sage Njomo Kevin to join the club. They started doing commentaries for school football games.
He was inspired by veterans like Gideon Tata and David Lafon , also listening to Radio Nigeria back in 70s.
Back then, there was an airport in Tiko , planes landed from Nigeria with Nigerian newspapers which was consumed by Cameroonians.
Uncle Zach made his first international sports report in December 1978 at the African Clubs competition finals in which Canon of Yaounde represented Cameroon.
He traveled for the first time to Conakry to cover the away leg finals of the African Club Championship. The match ended 0-0
In Yaounde for the return leg, he recalls Abega was red-carded. Kunde was fielded. Canon beat Hafia FC at the Yaounde Omnisports Stadium by 2-0 to clinch the trophy.
In 1979, he traveled to Accra, Ghana for the match pitting Hearts of Oak against Union of Douala. Union was beaten by Hearts of Oak in Accra but Union clinched the trophy in Yaounde with a 1-0 win. The goal was scored by goalkeeper Bell Antoine (penalty).
In 1980, he traveled for the Olympic games Summer Olympics in Moscow, Soviet Union. Cameroon was bundled out in the first round of the football tournament.
On the 5th of December 1981, Uncle Zach's was in Surelele, Lagos to deliver commentaries for the match Union of Douala against Stationary Stores. Union beat Stationary Stores 2-1. It was the final of the Africa Cup Winners Cup.
Uncle Zachs traveled to Spain for the 1982 World Cup for Cameroon's historic participation. Cameroon exited the competition undefeated, an enviable record for an African team.
Francesco Graziani scored in the 61st meeting and Gregoire Mbida Arentes equalised 53 seconds after. That was the first goal scored by Cameroon at the world cup. Uncle Zach expressed his disappointment about the negligence of this hero.
In 1983, Zachs was the first delegation to go to Libya.
In 1984 , he traveled to Ivory Coast to cover the AFCON competition, in which Cameroon won for the first time beating Nigeria 3-1 in the finals.
In 1988, Uncle Zach decided to drop the microphone for personal reasons.
"I wrote to the General Manager of CRTV Gervais Mendoze that I wanted to leave Yaounde and the decision was ok. He asked me to choose any three stations. But told me, since you have decided to move out of Yaounde, you will never have a post in CRTV. I replied; Give the post to whosever. That's how I came to Buea as a "Mr Nobody '.
Before his demise, he felt disgruntled by those parading the corridors of power, who didn't want him to have any career advancement.
However, Zachary Nkwo continued to work at CRTV Buea until retirement.
Zachary Nkwo awarded a Special Grand Prize on Sunday, November 25th 2012, during the maiden edition of 'Sports Media Awards 2012' in Douala.
He was also inducted into the Hall of Fame of Sports Reporters.
On the 4th of June, 2017, he died in Buea at 69, after being hospitalised for 10 days.
He was laid to rest on August 5, at Camp SIC Buea
He finally died with no position in CRTV.
Legends never die, they live forever
Written by Steve Njang (
NexDim Empire)