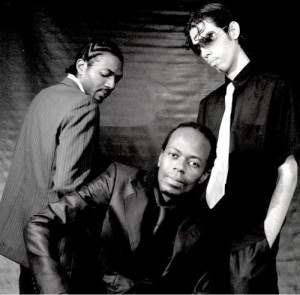 X-Maleya is a quintessence of  humble, determined , disciplined and committed individuals whose amber has not faded since the release of  "Yelele" . It was outrageous !
Formed in 1998 , X-Maleya comprising Roger , Auguste, and Hais is currently the most popular Cameroonian music group . Their new album "Tous Ensemble' released some months back with stunning songs like 'Tchokolo' and 'Son me' are massively aired on Trace TV, LC2, MTV Base and local TV channels in Cameroon establishing them a household name in the African music scene . It's actually a buzz ! .
Hit song "Tchokolo' can be heard in all bars , clubs, restaurants, homes and market squares in Cameroon a glaring evidence of success.
In just 5 months of release, 50,000 copies of the album have already been sold worldwide.
Worth-noting , this mouth-watering album was produced under Empire Company, a France based record label owned by Cameroonian rapper Pit Baccardi whom they describe as a simple and professional person; 
 "On a rencontré Pit Baccardi dans le cadre du remix du titre « Yélélé » et le reste, c'est arrivé tout simplement. C'est un Monsieur simple avec qui, il fait bon vivre ; donc la proposition de travailler avec lui  était comme une évidence. Nos idées sur le plan professionnel se complètent et convergent parfaitement. C'est la raison pour laquelle nous avons décidé de travailler ensemble"
The trio performed on September 24th at Palais De Sport , and are currently in Abidjan for a concert.
CONTACT:
Empire Company
Tel. : 79 44 0993 / 98 49 4226 / 79 44 0993
Email : empirecompanyworld@gmail.com