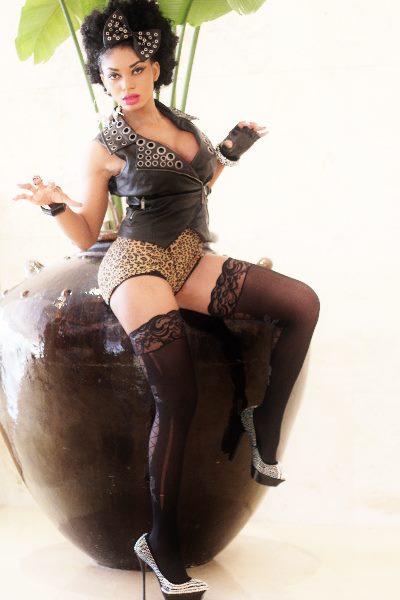 Hey NexDimers, the long anticipated video of 'Beri Beri' by LA based Cameroonian model and singer , Dencia is finally here for you'all to savour.The video has been a buzz in LA where it was shot , directed by Ali Zamani and it's quite evident that it has been viral on the internet after it's official release having about 16,200 views on Youtube . Dencia  is currently in Naija for a Campus Tour from October 29th to November 26th  alongside Nigerian acts.
Sad enough, best known as Reprudencia Sonkey , this high profiled model and video vixen  has been a victim of criticism by many music pundits since she indulged into music career.  Her shameful misrepresentation as half Nigerian has been the most scandalous. Evidence :
"From Hollywood to Naija the hottest new singing sensation to hit Naija "DENCIA" drops her hot new single "Beri Beri" This is what pop music is all about. 
The hottest new music sensation to hit Nigeria is California based 
recording artiste Dencia. Born to Cameroonian/Nigerian Parents on March 26" Source:
http://nigeriamusic.bandcamp.com/track/dencia-beri-beri
I actually doubt if international Cameroonian music legends like Richard Bona, Manu Dibango or Ettiene Mbappe actually faked  their nationalities to earn success in their careers. They are rather proud of their Cameroonian origin. 
'Beri beri' is a sensual and honey laced joint with a smashy video . Hmm ! but she definitely has to work on her dance moves . You killed it !
Wuna watcham !