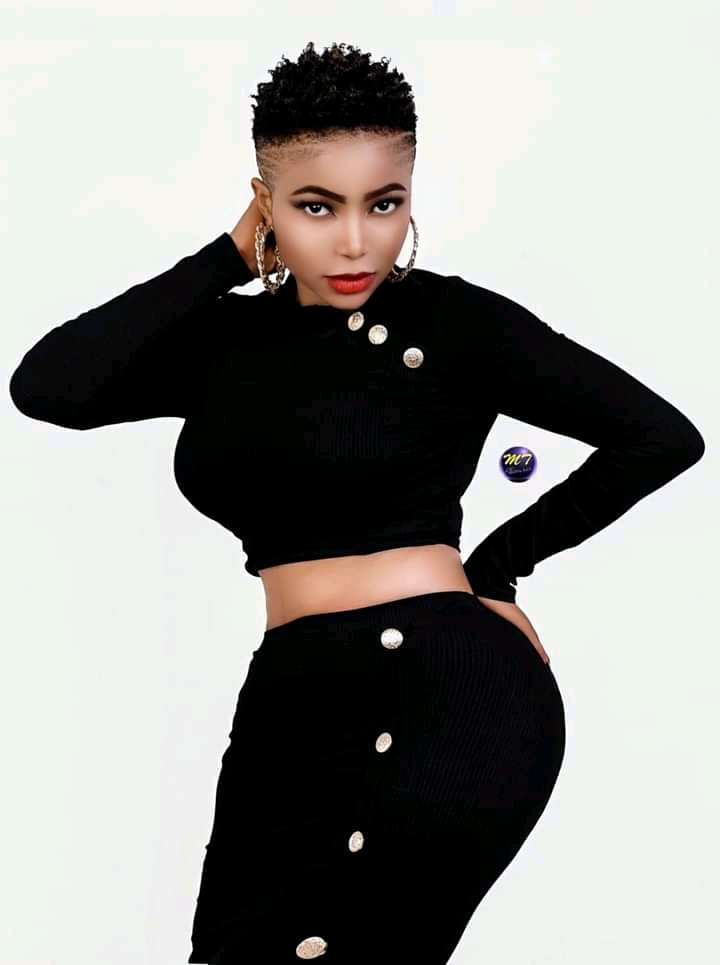 Soli Egbe is one of Cameroon's gemstones in the movie industry.
Ultra-sleek , feline with a smooth glowing complexion , her versatility and  competencies in acting and movie production have been outstanding.
Solantine Egbe was born in May 20th, 1992 and hails from Manyu Division.
She is a holder of a Degree in Management and demonstrates shrewd business acumen.
Soli has starred in Cameroonian movies, Nollywood movies , produced and acted in several comedy skits. Her ability to fit in and flow seamlessly in any role she's given is simply mind-blowing.
She made her cinema debut in 2011 and her aptitude has been proven in movies like "Shrill" , which she produced and starred in, Darkside , Abashed,  Irrevocable Act,  Woman , Before You Gains of a kind heart,  Say Yes I do, Bad Runs , The Prodigal Son, Barren , Rumble TV series and Stripped.
In 2017, she bagged an Brand Ambassador deal for the skincare product GENIWA.
In 2018, she was conferred the role of brand ambassador for Risky World Entertainment and "Shining Star Skin Herbal Cream" in Nigeria.
In 2019, she made an exceptional impression in the Nollywood movie "Jump" starring Ruth Kadiri and "My Husband My Life" alongside Adunni Ade and Ray Emodi .
Same year, she had a stint in Sierra Leone where she played a role in the TV series "Pull your hands" alongside Zack Orji and Emmanuel Ayalogu produced by MED Production.
Some of her comedy skits include 'Lebecka in Dubai, Bad Market , Pamela etc.
Her wide range of experience as an actress and career exploits keep her on the pedestal of repute , yet her humility and modesty remain heartwarming.
We should be seeing Soli Egbe unbiasedly
casted in more Cameroonian movies.
What's your thought ?
Jump:
My Husband My Life :
#nexdimempire