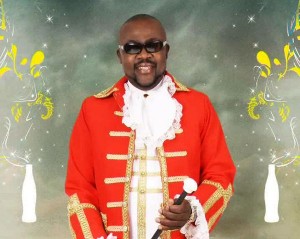 Five years after releasing "Le Prisonnier" (2005),an album which enjoyed  enormous success, here is a new explosive album for you  by  Sergeo Polo who  now goes by the pseudonym "Roi Polo XVIII" titled "Amour à Deux, Amour à Vie"
hmmm!!  We all knew him as  "Le president de Deido a Paris".
NexDim took  some time off to research  what the pseudonym signifies.
Roi Polo XVIII simply means like never before, he's now committed to working  for the public, urged to contribute for the well being of the public, couples and families -"I want my music to continue to show light on everyone's daily life.  (Cameroon-info.net)
Album preview
Release date:March 2010
Title: "Amour a deux ,Amour a vie"
Guest appearances: Barbara Kanam in "Amour a deux,amour a vie",Mirage Supersonic in "Lili", and Landry Ifouta in "Allo Gabon"
Produced by Sergeo Polo for SP Association
Distributed in Europe by Kiki Toure under KiKi Productions or
Contact: sergeopolopresident@yahoo.fr
Exclusive!!
Lili by Roi Polo XVIII