Rexxy's much awaited debut single 'Halleluja' has finally hit the air waves. Sick Track! The Debut single is a tip of his mighty iceberg, namely the 'Unexpected Guest' Album Project that he is currently working on.
Rexxy Baba was almost accustomed to bringing us rap tunes, before he took his listeners by surprise, coming out strong this time around with a club banger.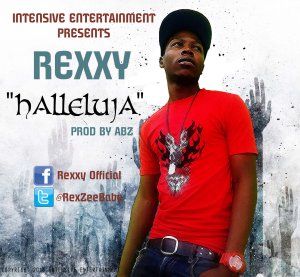 'Halleluja' makes you expect a gospel tune, some soothing rythm. But instead, this tune will leave you dancing its last beat. Rexxy sings about this girl who is set to take his breath away on the dance floor. Produced by ABZ, mixed and mastered by Di Jay Karl, 'Halleluja' might just be the next big thing in Camer. ENJOY!!!