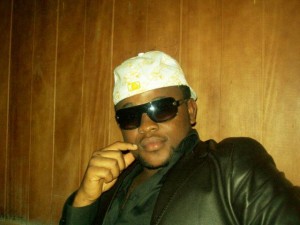 Cosby ENSINGLE whose real names are Moncha Emmanuel Neba is a Pop/Rock singer and song writer in Cameroon. He was born into a family of six . Three brothers (Abongta Shu Moncha, Mbonui Bofuan Moncha, Ngwa vision Moncha) and two sisters (Abita Lum Moncha, Afanwi Adel Moncha). His father Moncha Martin Ngwa was a famous guitarist who abandoned playing to become a teacher with the Ministry of National Education so he could sustain his family.
Cosby ENSINGLE started his musical carreer at the age of 8 when his mother – Yanu Grace took him to a children's choir group in the Presbyterian Church of Cameroon known as the Young Presbyterians (YP).
ENSINGLE's talents in music developed along as he performed many songs on a regular basis as a kid during many church events such as charismas eve. He did many vocal backups for a multitude of theatrical productions. He took a particular liking in watching musicians play at his father's Bottle-dance Club. Gradually, he started playing some instruments like the bottle, shakers and the accordion.
He worn many prices and thrilled many aged people with his dynamic performances in church and at the club. During his secondary education, ENSINGLE and some of his friends founded an acapella music group of 5 with him being the lead singer. He moved on later to performing playbacks during school gatherings and other events thrilling many of his peers.
As a student in a technical school studying mechanical engineering, he found time to push on with his passion for music. He has many inter-school choral music awards to his credit.
ENSINGLE with time stopped performing playbacks and started recording his own songs. His first song recorded with another artists instrumental is titled I believe. He later joined the group Street2mic that signed a contract with the Organisation For Life Care (OFLIC) – a national NGO in Cameroon to produce a No More AIDS album of five tracks (HIV kills, hope, street children, HIV makes the world to die, Africa de cry). The album is a great success and has been used by OFLIC for their HIV/AIDS campaigns.
During World AIDS Day in December 2006, ENSINGLE was one of the main performing artists of the day in Bamenda Cameroon. He presented a song entitled leave and let live. Years later, ENSINGLE signed a contract with Red Cassava Records in the United States of America to produce the Tears of War album.
http://www.facebook.com/profile.php?id=762842783#!/Ensingle