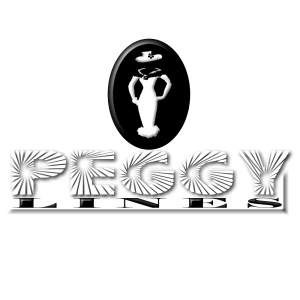 Peggy Lines is a fashion design house based in Buea Cameroon founded by  Miss NJIMAPE LESLEY QUEEN.
Lesley is a Cameroonian and a native of the Bamileke people of Cameroon, born in Buea, grew up in Buea and now based in Buea, so we can say somewhat she is a Bakwerian ;).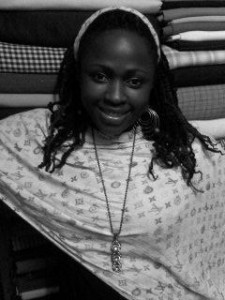 Queen L as she is commonly called by her friends  is the second child out of four children and it should be noted that along side running her fashion business, she is a final year student of the university of Buea,Cameroon.    NexDim met her during the Tia-macren fashion show that took place sometime in November 2010 and we quickly noticed her talents through her designs.
Queen L is multi-talented as she dances, sings, does art paintings,and her thing fashion design. Her fashion is mostly oriented towards european designs and she does most of her designs and sewing on her own. Queen has always loved fashion from her childhood and she is working hard with sleepless nights to see her dream come true while praying to God Almighty.
Queen L gets her inspiration from a lot of nature and fiction, her imagination is spread towards everything between heaven and earth, every continent, every culture.  She always thinks she is lucky to have her mum as her coach and her younger sister as her assistant because these two are indispensable in her business. The name PEGGY LINE was inspired by her mother whose name is Mrs. Njimape Peggy.
Her business has a huge catalog and has been part of numerous shows like the, BUEA STAR FESTIVAL, TIA-MACREN show just to name a few.  She has worked with local designers like Messanga clothing, Touch of delicious, F.B.I fashion house, L.G mbeng and the list can go on and on and on.
Some of her handy work is exhibited below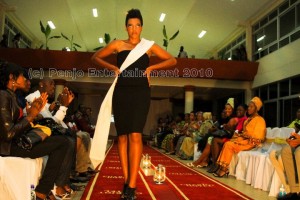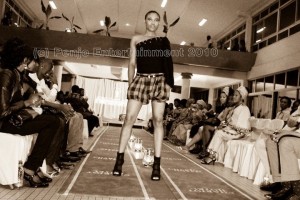 Lesley a.k.a Queen L is a rising, determined, talented, blessed and young designer who looks up to the sky and demand blessings to her hand from above. Her journey is just beginning and she has a very long way to go to give fashion a totally different view, ideology, taste and meaning in our evolving world. Her own words 'I have an extreme Passion 4 extreme Fashion'.
She could be contacted by phone (237 77143015,237 74656277) or e-mail (njim_el@yahoo.com)
Peggy Lines Designs: