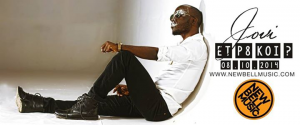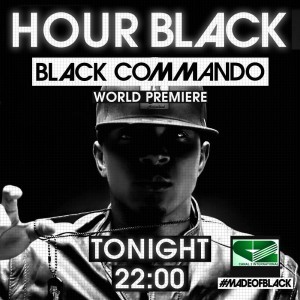 Cameroon's Blogosphere and social media has been buzzing since Celine Fotso of Je Wanda magazine published an article slamming 'constructive criticism " on Stanley Enow 's career approach. Some have considered this action as a shallow attempt and pre meditated to have his career torpedoed or punctured and a further jaundiced point of view on her part.  Culturebene, a popular  Cameroonian blog referred to the article as "The inept stupidities of Je Wanda against Stanley Enow" while others have been fanning the flames taking side with the author of the article Celine Fotso. Of course yes. She made very sensitive points and every artist should try to consider taking another approach when the feedback from a majority of fans is outright and persistently negative . But her missile was so massive on someone she has never supported earnestly from day one. Maybe her very cordial relationship, very very cordial relationship with Jovi was another motivating factor .
Adrenalin keeps pumping as a myriad of arguments culminate into the joust between Stanley Enow and Jovi which to me is uncalled for. Jovi's recent release after "cash" titled "et p8koi" has been fueling the whole drama as some Stanley Enow fans claim it's an indirect beef.
Recently Stanley Enow who is presently basking in the glory of being Guinness "Made of Black"  ambassador posted on Facebook that he is rounding up his verse of a huge collabo with A.K.A and had this attached
" I di leave di petit rappeur dem for back house stuck in Yaounde they think it's first class".
We dunno who he is referring to. Is that suppose to be a retaliation after the Celine Fotso drama? . And recently both rappers have refrained from sharing each other's brand new releases on social media.
Hahaha. The Celine Fotso article wasn't a publicity stunt for an impending collaboration between the two headline rappers. The rumour rife on social media  is false. Both rappers are not friends, they don't ball together .
A collaboration could however be a formidable boost to the urban music game. Let's see how the movie unfolds.