NexDim: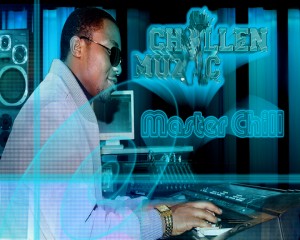 Who is Master Chill?
Master Chill: I am known by my peers and in the music scene as Master Chill but my real names are Nkwain Ettiene Chiambah.The name ''chill'' came from ''Chi'' which is the fun name my friends used to call me back in my secondary school days. I was born on the 28th of July 1984, in Ekondo-Titi, Ndian Division in the South West region of Cameroon.
NexDim: How did you get into the music scene to become one of the most prominent names in Cameroon?
Master Chill: my music career all began when I was i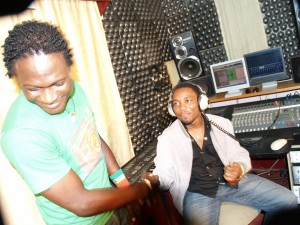 n secondary school, CCAST Bambili, where I started appreciating and developing huge passion and admiration for rap music of the 90's in the light of legendary 2 Pac and Nana. This influence affected me positively to start writing rhymes and composing songs and I created the band ''Wolf Gangsters''.This group comprised 4 boys and a girl.We succeeded in carving a niche in Bamenda performing at the Marakana show which received some spontaneous airplay on Afrique Nouvelle which was local TV channel in Bamenda. We had a hit song ''cry for Africa'' which I wrote.
NexDim: how did you get into audio production?
Master Chill: with the glimmer of hope that my band was going to succeed, I was inspired to start producing instrumentals for my group. I remember I borrowed some software packs from a friend like Fruity Loops 3, ejay, and cool edit pro which I started playing with. I must say that setting my feet in Molyko when I came for university studies changed my whole perception about music and audio production. This was the moment i decided to set-up a small home studio and got introduced to artistes like steveslil,T&S,PMK, and Sisi. Gradually gaining experience in production, I got hooked up with DJ LLE and we immediately went into partnership to start CHILLEN MUZIC. We merged 'CHI' my name and LLE my partner's name and the initial of my first name Nkwain to create the name CHILLEN.I started operating as the CEO of CHILLEN MUZIC.
NexDim: what was the way forward?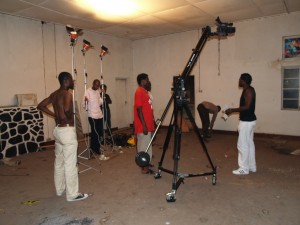 Master Chill: we engaged into our first major production in 2006 and that was Franky Hill's debut album ''stand by me' which received enormous recognition in across Cameroon and Nigeria. Later we worked on Noella Eve's album. Quite sad for us the sensual singer passed away shortly before the album was due to be unveiled. Chillen music was growing bigger so we had to employ the services of Jedi and Dr Kapt and we did the very first video production with K2M;A gospel video CD that sold about 6000 copies all over Cameroon. With this massive success, we expanded to become an independent video production house with Yibain Emile (ancestor) to inject some advanced technical know-how.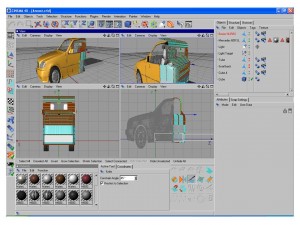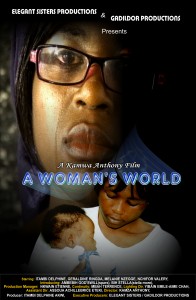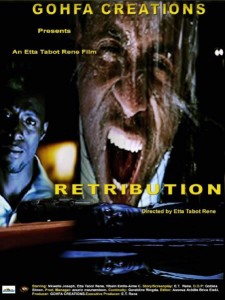 NexDim: what major projects have you worked on so far
Master Chill: we have worked on Steveslil's 'play my tambourine' album,Witty,Sharen and Sley's album are on the process now.we have realized projects like TV commercials like Logou,Tsekenis,Beneficial Life, and Western Union. Movies like Leather Gangster,Retrivution, 'A woman's world', For Bitter for woes, a short movie which won Best Jury Award at the Fako Film Festival held in Buea on the 31st of May 2009.We have also worked on mu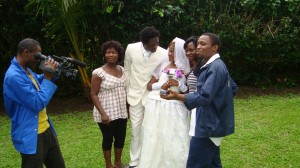 sic videos that are having airplay on MTV BASE,CHANNEL O and Africa Magic like ''king of the jungle''by Nabyl, teach me how to love '' by Sley and 'Black senorita' by Sharen. Practically I've developed interest in being a video director.
NexDim:I see Chillen Muzic a house-hold name and has now got a partnership deal with a producer from Denmark.How far is that true?
Master Chill: yea.He is Edwin; a professional Cameroonian audio engineer who studied in Denmark.He has brought innovative ideas that have given us a greater drive and impetus to expand our business strategies and professionalism. So we are in a partnership deal.
NexDim:what are the prospects of the Cameroonian music industry?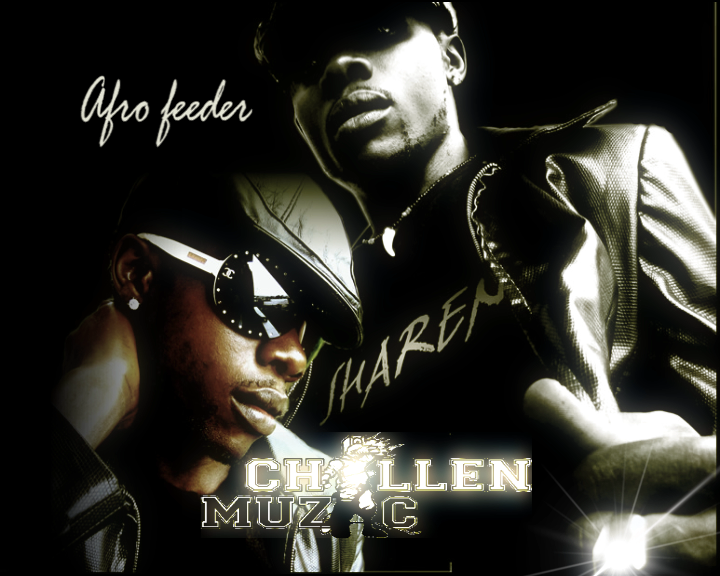 Master Chill:I don't think Cameroon has a music industry because there is no clearly structured machinery that operates in the country. We are still carrying out some feasibility studies to build a solid ground-work or a platform on which we can operate. I strongly believe that things will be fine next year. We have a lot of talented guys in the industry like Steveslil, Sley, Sharen, Denzyl, Witty,Bemo and Sparx who need that platform to excel in their music.
NexDim:do your artists collaborate with francophone brothers?
Master Chill:I don't think we need them. They rather need us.Hip Hop in the French language is limited. English is the universal hip hip language we can't contest that. so we have to take over.
NexDim: what is your advice to artists?
Master Chill:I think Cameroonian artistes should try to be original in the way their write their lyrics and style. It's that uniqueness that will propel our identity and international recognition.
NexDim: Master Chill, are you married?
Master Chill: (laughs) I am single and waiting for the right time.God's chosen time for me.But for now I have a healthy relationship. (Laughs)
NexDim: thanks very much Master Chill for talking to us
Master Chill: the pleasure is always mine.