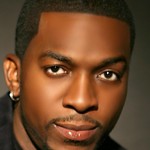 Cameroonian singer Luxland hooked up with Jamaican singer,Lady Saw in  a cool yet NexDim x-rated  dancehall track "Tell me". She is  known as the "First Lady of Dancehall" , first female deejay to win a Grammy awards and a triple-platinum artist.
I'm not quite sure this is the final version of the video though.
All the best LUXLAND!!
Tell me by Luxland  feat. Lady SAW