Cameroonian footballer George Nganyuo Elokobi was born on the 31st of  January 1986 in Mamfe. He plays for English Premier League side Wolverhampton as a defender. He is an attacking left wing back with pace and an explosive left foot when shooting.
Elokobi joined Dulwich Hamlet after arriving in England from Cameroon in 2002, before stepping up to league football with Colcester United in 2004. He did not feature for the team in his first season and was loaned toChester City for a month in early 2005. He made five appearances for Chester, including his professional debut against Swansea City on 29 January 2005. However, the spell did not go well with Chester losing all five games and Elokobi being sent off in his final appearance for the club at Shrewsbury.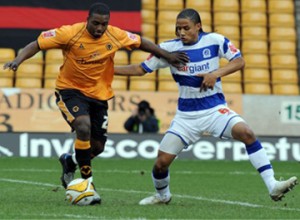 The defender then returned to Layer road where he made 12 league appearances in a season that saw the club promoted from League 1. He scored his first goal in a 1–1 draw against Huddersfield on 24 September 2005.
He made a further 10 league appearances in the 2006-2007 season as the team stabilised in the championship, and went on to establish himself as a regular first team player in the early months of the following campaign. However, he was later dropped from the team for several matches, prompting him to hand in a transfer request.
This alerted fellow Championship club Wolverhampton Wanderers to sign him in a two-and-a-half year deal for an undisclosed fee on 31 January 2008.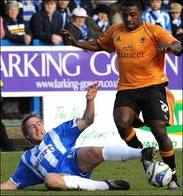 Elokobi quickly became first-choice left-back , but his run in the side was ended when he suffered a knee-ligament injury just three games into the 2008-2009 season. The injury kept him on the sidelines until the final game of the season at home to Doncaster Rovers.
Signed to the Midlands club until Summer 2011,Elokobi made his Premier League debut as a second-half substitute at Manchester City on 22 August 2009.
He has declared his intention to play for the indomitable Lions of Cameroon.
We can't wait to see him in green red yellow.