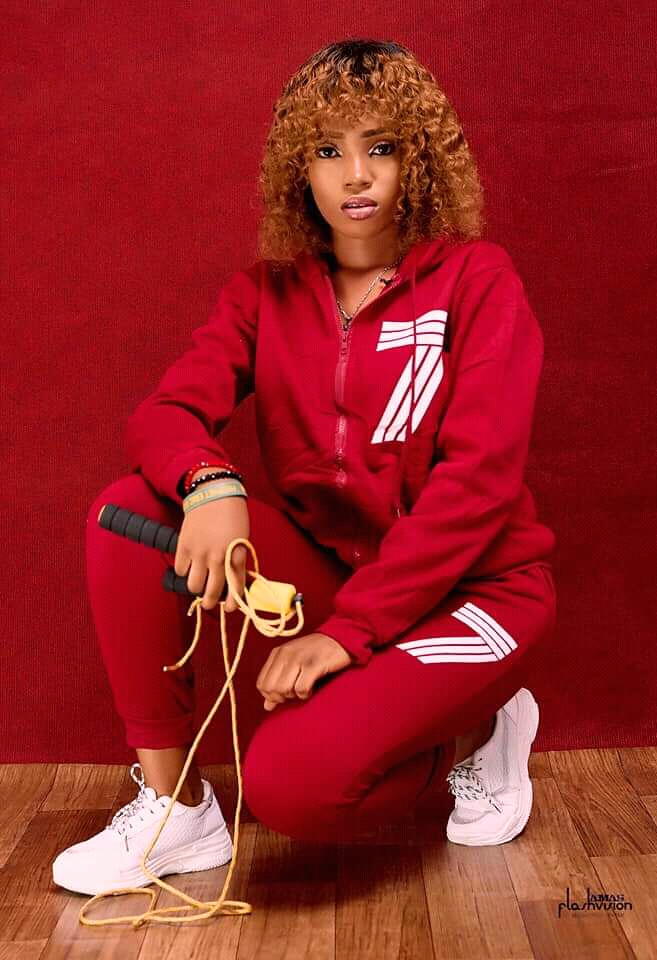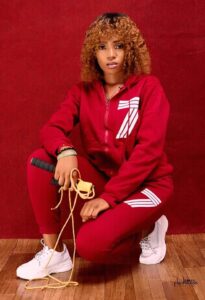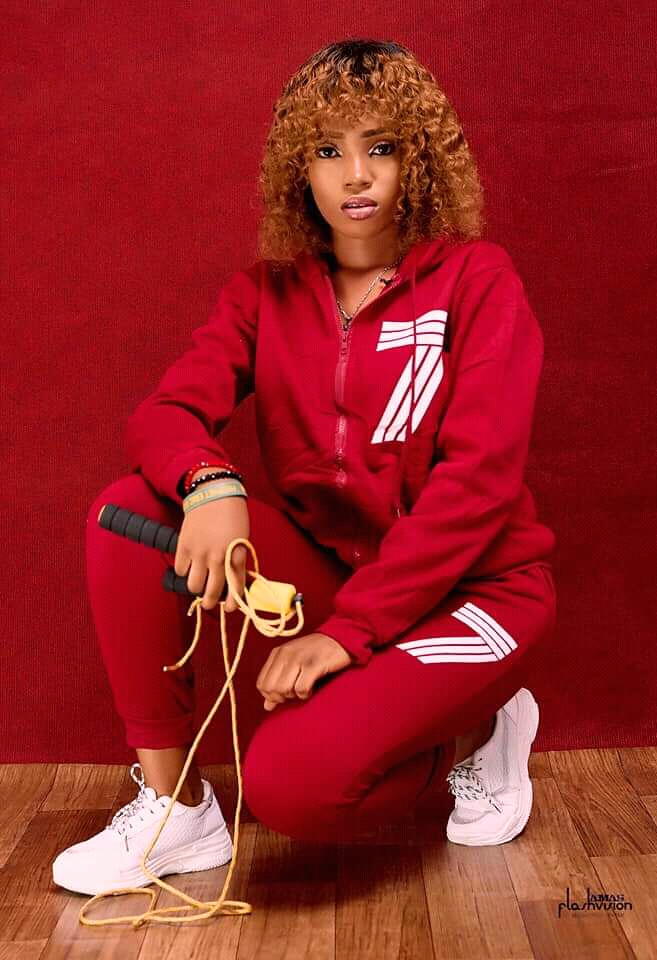 Chinonso Sunshine has an extensive experience in prosthetic make-up ; creating special cosmetic effects on film characters altering their appearances for them to accurately play their roles.
She has worked on several projects including the blockbuster "Saving Mbango",  being her most memorable.
NexDim had an up-close and personal interview with the Cameroon-based Nigerian adept make-up artist who's been creating a viral impact in the entertainment industry. 
Follow !
NexDim: Hello Chinonso . We are allured by your exceptional value as a creative make-up artist. Please briefly introduce yourself.
Chinonso Sunshine: I'm Chinonso Sunshine, a Nigerian. A graduate in Nursing from Alpha Higher Institute but specialized in makeup and partly as an actress.
NexDim: What drew you to this profession? Were you always interested in makeup?
Chinonso Sunshine: Growing up I always had this love for the entertainment industry. I did not know I would be in the the entertainment industry as an actress or as a makeup artist. My journey into the field of makeup all began in the year 2017, when a friend called me to do makeup for a movie project titled "IJANGG". Seriously I was like hmmmm ! makeup?, for me I saw it like a challenge but then I accepted it because I love challenges. My determination to take up the task for my very first time, I fell so much in love with this profession and my experience on set drove me into studying film makeup professionally and here we are .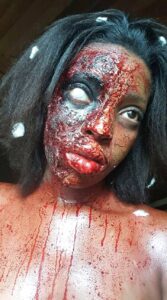 NexDim: You probably work freelance, so you get to pick and choose which projects you get involved with. What kinds of things factor into that decision?
Chinonso Sunshine: The story is my primary motivation. Secondly, the team behind the project.
Then, when and where it's to be shot. 
NexDim: Which projects have you worked on so far? And which was more memorable and fascinating?
Chinonso Sunshine: So far, I have worked on but not limited to the following projects;
I have work on many projects such as
Cameroon Projects
– IJANGG
– THE ENTITLED
– WHITE IN PAIN
– SAVING MBANGO
– FISHERMAN'S DIARY
– SOLO GIRLS
– MON COEUR EST DEJA PRIS
– ALI BABA
Nigeria Projects
– EMPTY THROWN
– SCARED OF HATTED
– FEAST OF LOVE
– IWURA
– UGEGBE
– LAZY HUSBAND 3
– DINMA
The most memorable is "SAVING MBANGO". It was so deep and challenging.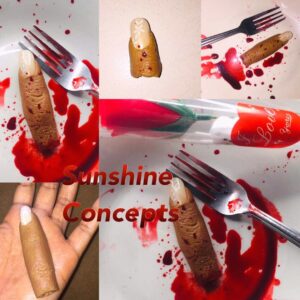 NexDim: I sometimes see you making people look bloody. What other kinds special effects do you do as a makeup artist ?
Chinonso Sunshine: Stories are different, they have different characters going through different circumstances and require different looks. I literally can pull out any special makeup any story requires. Like fake scar, body parts amputation and many more. 
NexDim: For the layperson, are there any differences between what would typically be classified as stage makeup, and makeup for every day?
Chinonso Sunshine: Both are similar. Movies tell stories of what people go through everyday, except purely fictional stories, which again still have a lot of reality based characters and moods. The difference is that so much detail is required in film makeup and it has to be on purpose depending on what the character is going through at the Said moment.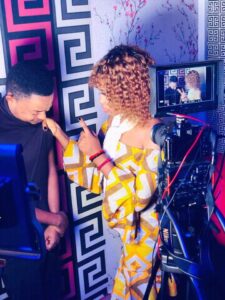 NexDim: What particular project are you currently working on?
Chinonso Sunshine: Am Currently working on a TV series titled "La Nouvelle Epouse"
NexDim: What are the difficulties you encounter as a make up artist?
Chinonso Sunshine: Most actresses don't understand the difference between film makeup and ordinary day to day makeup. Most at times it requires the intervention of the film director before they allow me to create the right look on their faces and that's so challenging.
But, the biggest challenge or difficulty I have is acquiring items for specific effects makeup since most at times I have to import them into the country.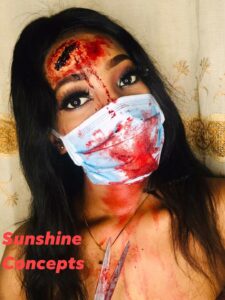 NexDim: Who's your fave make-up artist? Who inspired you as a role model ?
Chinonso Sunshine : My favorite makeup artist is Hakeem Effect.
NexDim: What are your ambitions or future plans?
Chinonso Sunshine: My ambition is becoming the best makeup artist.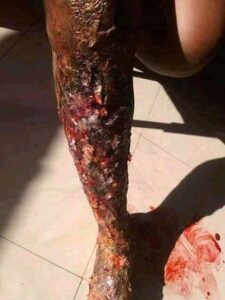 NexDim: What's your advice to up and coming make-up artists.
Chinonso Sunshine: My advice to young makeup artists out there is that they should be ready to sacrifice, get insulted but remain humble for humility is the key. They should not give up the dream due to challenges, challenges would always be there so they should learn to take that negative energy and make it productive.
NexDim: Thanks for having you on
www.nexdimempire.com
"The Legendary Blog"