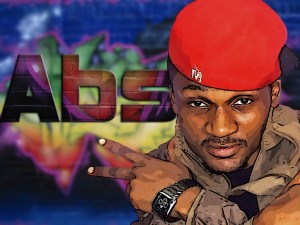 Group Name: Da Realm Squad
Origin: South West, North West Cameroon
Genres: Rap, RnB, Afro Hip Hop, Makossa, Dance
Labels: Street Talkz Entertainment, Poineer Records, Buea
Associated acts: Rayon, Kay, Mel B, Syrus D
Realm Squad is a Camer Hip Hop group conprising 5 members namely; Abz (Cameroon), Vivid (Cameroon), Gilo Brown (US), Benky (Nigeria), Colins (Nigeria).
Da Realm Squad  started during secondary school days in P.C.H.S Bamenda with 4 members. Their interest during their secondary school days was to create a buzz in dancing. Later, they developed penchant for music , recording their first ever track at West Wind Records in Bamenda. While other dance groups danced to songs sang by other artists, Da Realm Squad got on the stage with their own  songs.
Performing during school shows created an amazing awareness that catapulted them  to perform at Alliance Franco Camerounaise (AFC) , Bamenda in the presence of the Minister of Culture , on World Music Day.
After this performance, it could be confirmed by many people who attended the ceremony that the Realm Squad was an adept and versatile group.  They thrilled music lovers with their energetic, captivative and choreographic style. The group became one of the most sought-after groups in Bamenda  , hence grabbing the opportunity to perform at the  Bamenda trade Fair 2007/2008.
: #000000;">From that moment till this date, Da Realm Squad is not just viewed as a dancing group but a perfect combination of dancing and a singing crew. 
Their unmatchable talent lured Street TALKZ Entertainment executive KAY to sign Da Realm Squad under the label.  Da Realm Squad released a first single "Why" under the label which propelled them to recognition amongst industry heavy-weights. An additional member  ,Nigerian-born  Colins Egems has collaborated with well known Nigerian artists like Wizkid, Timaya and Faze.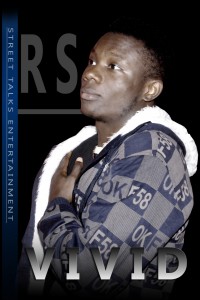 The new explosive song  "Sunflower"  ft RAYON was produced by Dj Abz of Street Talkz Entertainment and recorded at Pioneer Records. "Sunflower" is presently getting good airplay in Cameroon. ''Instead of copying the Nigerians style of music , we are determined to be original and unique . All we have to do is to modify our own brand of music( Makossa) and take it to the international level'' Says the group leader.
Golden message to fans;
''Listening to our own home-made music is an important role that our fans have played. We say hello to all our fans and promises to never fail them. Follow us on Facebook, Twitter, Myspace and all other social networks because we will always keep you updated on the latest tracks we release.
But for now, while playing the 'Sunflower' audio, wait for the Sunflower video, to be released soon. Thank you for being there''
Have a lovely weekend and enjoy !
Sunflower ft RAYON[audio:http://nexdimempire.com/wp-content/uploads/01-Sunflower.mp3]
Contact Artist:
Street Talkz Entertainment.
Contact:74805147