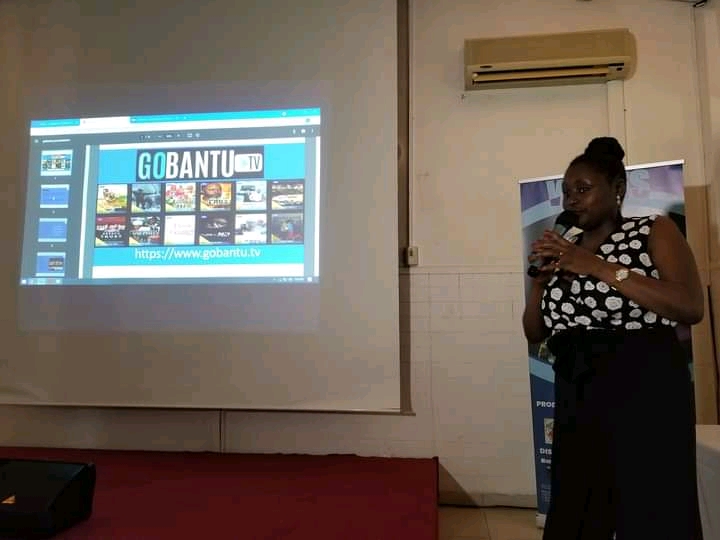 The Cameroon movie industry is making significant strides. Cameroonian Film maker Roseline Fonkwa is stamping  indelible footprints with cutting edge technology to facilitate content streaming and distribution.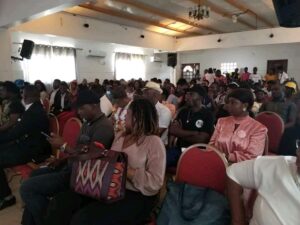 GOBANTU TV, a UK-registered over-the-top content streaming and distribution company  officially launched it's operations in Cameroon and introduced its partner WAVES TV  yesterday, following a press conference that took place at Serena Hotel , Bonamoussadi from 1 pm. The CEO of the company Roseline Fonkwa and her assiduous team presented the life-changing platform to the public.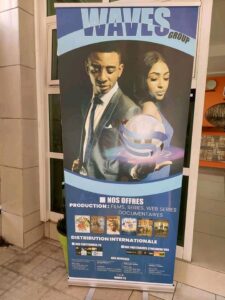 The hall was capacity full with actors , film makers , media men and other entertainment stakeholders to witness the historic moment.
Comedian Don Chaeule delivered a riveting stand-up comedy performance during the event.
The state-of-the-art platform Gobantu TV  partners with movie producers, directors and actors to facilitate the seamless streaming and distribution of movies.
GOBANTU has 4 major features ; Premium movies , Gobantu Marketplace, Gobantu Movieclub and Gobantu Music.
It is subscription-based and compatible with smartphones, laptop , PC and Smart TV.
With Premium Movies, the subscriber shall able to watch Live TV, movies and series.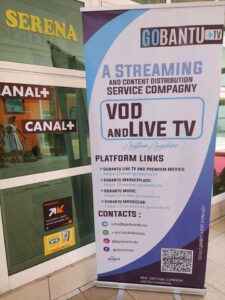 "The movie producer subscribes and submits the movie , if it meets the criteria , a contract will be signed and the movie uploaded on the platform" – stated CEO Roseline Fonkwa.
Subscription can be done via PayPal , MasterCard,  manual (by directly contacting Gobantu team to facilitate your subscription) and Mobile money payment option is currently in progress.
At Gobantu Marketplace, subscribers can buy, rent and producers sell movies/series. Producers can equally run full subscription based Video On Demand . They shall be able to see their earnings and analytics on the platform in realtimely.
Another fascinating feature on the platform is Gobantu Movie Club which gives the possibility for subscribers to make money through yearly subscription and referral commission.
During the Press Conference, the CEO of Gobantu TV Roseline Fonkwa stated that as a producer, she noticed the challenges faced by film makers in distributing and monetizing their content. She found the need to come up with a solution for movie producers to easily distribute their movies and make money.
Gobantu.tv is a quick fix for streaming and distribution of Cameroonian movie content .
?????
www.gobantu.tv
Congratulations ?
#nexdimempire