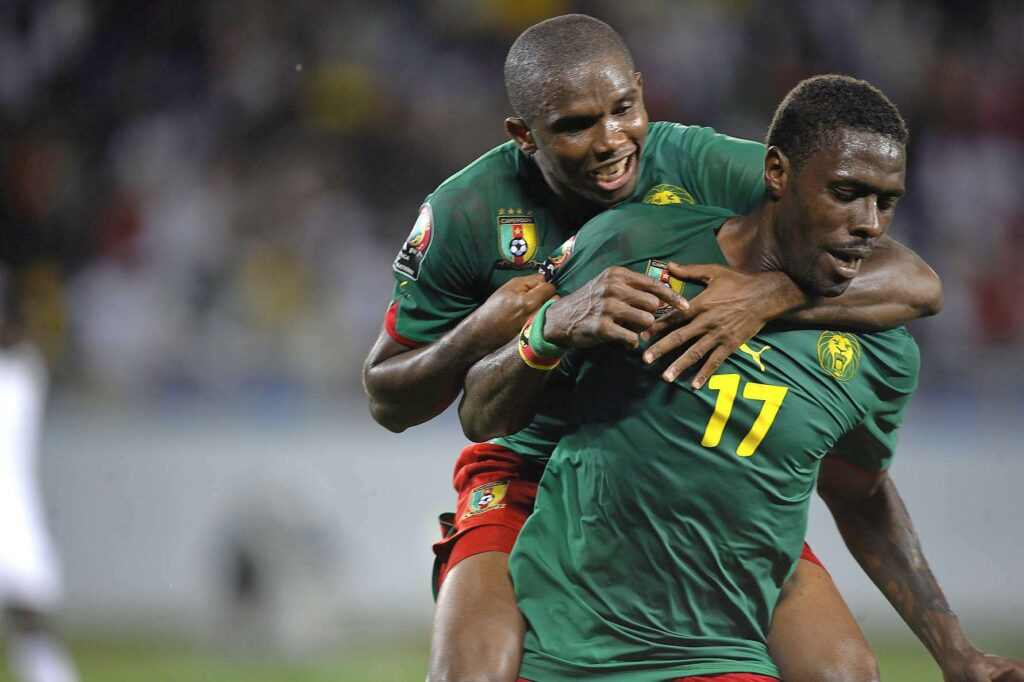 "WHEN WE TALK ABOUT CAMEROON, IT ISN'T SAMUEL ETO'O, IT IS ROGER MILLA"
In an interview with Paul Chouta, Former Cameroon international Mohamadou Idrissou lambasted Samuel Eto'o for usurping Rigobert Song's role and grossly disrespecting players of the national team. He expressed his discontentment in the manner Samuel Eto'o addressed players after the match against Burundi.
According to Idrissou, the only person to talk to players after a match is the coach:
"Samuel is someone we know. He was a great player, we admit but you don't talk to players like that after a match".
He stated that the Indomitable Lions' performance was not underwhelming; he underpinned that Cameroon won the match while Egypt lost against Ethiopia and Ivory Coast drew.
Considering that Rigobert Song, Bill Tchato and Patrick Mboma were present, Idrissou found it ill-mannered to act like everything about the national team revolves around Samuel Eto'o. He derided Samuel Eto'o as a nobody when it comes to Cameroon football.
" When we talk about Cameroon, it is Roger Milla not Samuel Eto'o. People are scared of Eto'o, so they  permit him to get away with that. He should tell us the real reason why he didn't win the world cup. I am outspoken. I'm not the kind that gets bribed to stay quiet. I don't need money to stay quiet. I have money"
Idrissou said if people don't know Eto'o's character, they should make inquiries; if Eto'o was in the players shoes, he would have been the first to retaliate against the FECAFOOT president.
Idrissou who plays for German fifth division team Viktoria Griesheim declared  that the team does not belong to Samuel Eto'o.
#nexdimempire