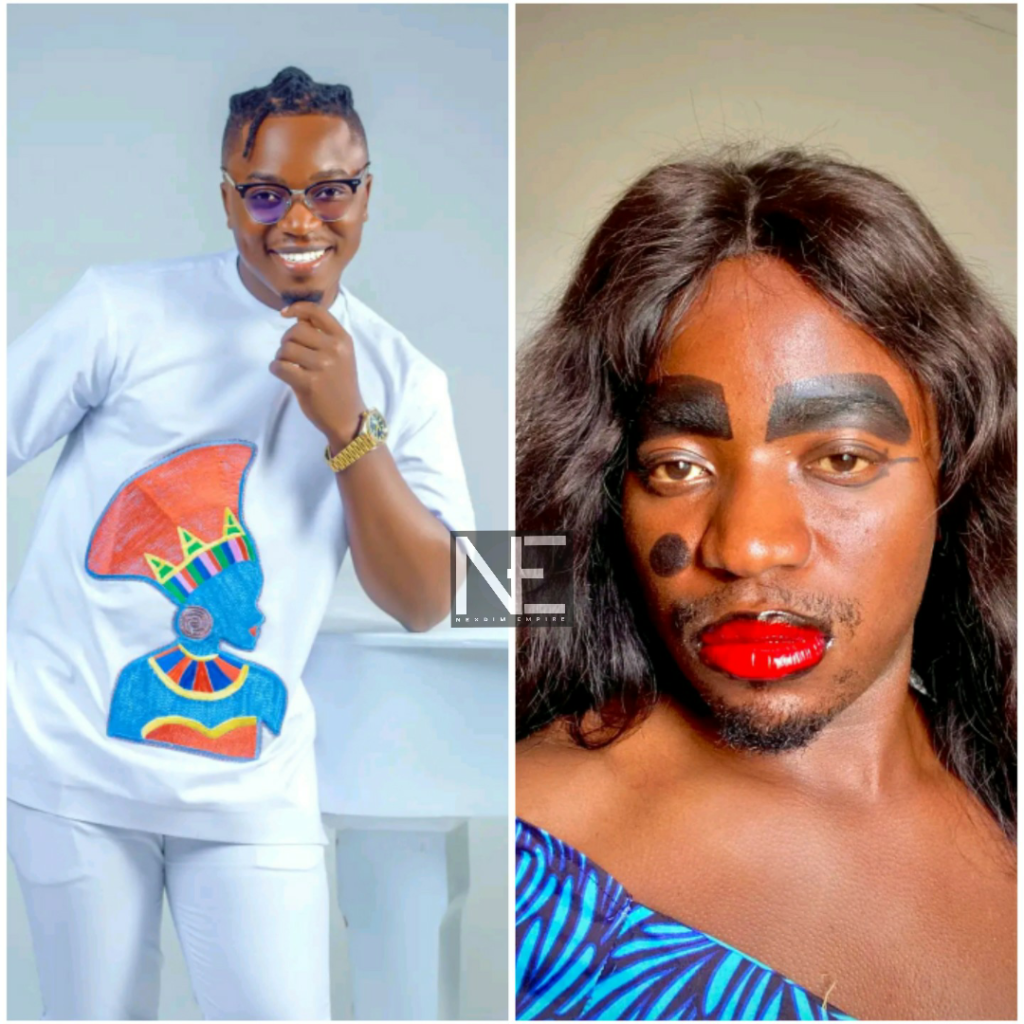 Female character impersonation is gradually being popularized in mainstream comedy in Cameroon.
Female impersonation had been an established practice in English theatre for centuries, with Shakespeare using it to his advantage in the gender-confusing storylines of several plays, including 'As You Like It'.
It's quite a arduous task for a man to play the role of a woman like a woman, but sometimes male comedians take that tough leap of trying to portray the opposite sex.
It's not easy to comically impersonate. In Cameroon, a handful have managed to pull off some surprisingly effective performances. Big Mami Agatha,  Dorcas, Danny Green and recently Kwoh Elonge playing "Felicia".
Dorcas No Bobi is an incredibly talented comedian who has successfully portrayed himself a burlesque female character; amassing a huge fan base.
Known for his extravagant makeup, his role as a faux persona is stinging satire of female characteristics.