Hello Dilis.

Hi NexDim
Briefly introduce youself.
My full names are Esaw Dilis Pembe Angwi. I am a graduate from the University of Yaounde 2, Soa. I hold an LLB. I am 21yrs old and  hail from Ndian Division.  I am into fashion and designing.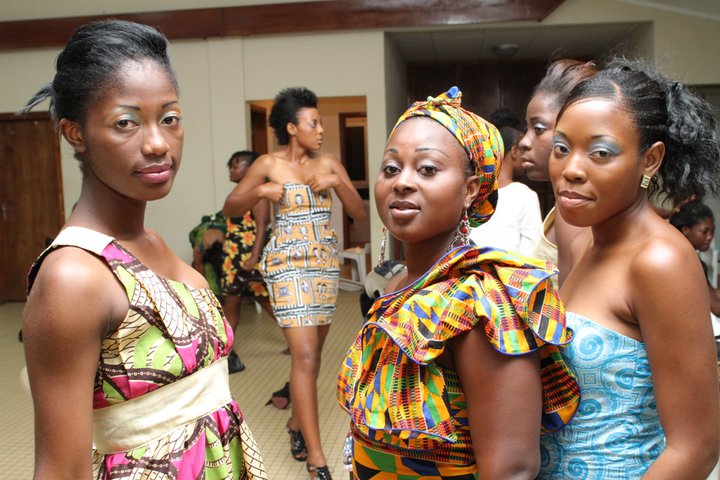 How and  when did you develop passion for  designing ?
As a child I can remember cutting old clothes to make dresses for my dull which sometimes were hand made as well. Cutting pieces of papers to make paper dolls and clothes was what I did when there was no teacher in class back in my primary school days. When I got to secondary school, I started sketching dresses, handbags,shoes,cars or anything that came to my mind. When I got to high school I quite remember that my uniform was over-sized.  I practically had to reduce it with a hand needle. This  tells how passionate I am with what I do. I started designing full time last year. I didnt start as early as I wanted because of my tight school schedule. But as soon as I was done with school, I got into business.
Tell the world about your fashion label?
My line was formerly called Touch Of Dilis'ious. I have changed the name to Hermoise which is  a combination of Hermine and Moise which happens to be my parents names. It is just my own way of giving back to them the love they have given me from birth.
Tell us about your elegant collections?
I named my first collection shiloh. This was to acknowledge God for the gift and inspiration. My lastest collection is collection is called OUT OF THIS WORLD. I do what I do because I want the world to appreciate and love the african fabric and also wear them.
What inspires you?
My inspiration comes from  the passion I have to make people feel and look beautiful. I love seeing well dressed women. To me dressing up makes me look beautiful. Also the main thing is to promote the african fabric.
What do you do for leisure  ?
During my spare time, love  hanging out with the girls, go shopping, sing, swim and club if necessary.
Have you been breaking fashion rules?
About breaking fashion  rules I know very well that I am breaking some rules and also stepping on toes but I do this for the African Continent.I want to to show the world  the other part of Africa they never get to see through a variety of colourful designs,fabrics from all over africa.  Am trying to make people love what africa is about by wearing our clothes. Am an african and am proud so thats why i do what i do.
What does the future hold ?
Am looking forwarding to going high in the fashion industry,help the less privileged, own my own shop and get a masters degree within the next five years. I am presently preparing to organise a fashion show in Limbe on the 26th of March 2011.It will be involving many more designers from around the continent and it will be to showcase the beauty in wearing the African fabric.
Have you attended some exhibitions or showcase?
I have attended two fashion shows since the start of my career ; they are the Tia MacRen fashion spotlight and Bamenda Rocks 2 by Kirette Couture.
Have you been collaborative?
Yes of course. I have worked with designers such as Nuvi.MacRen,LG Mbeng,Peggy Line, Kirette Couture to name a few.
We appreciate your strides  .Feels good having you on ou blog.  Wish you the best in your career.

Thank you. I equally appreciate .