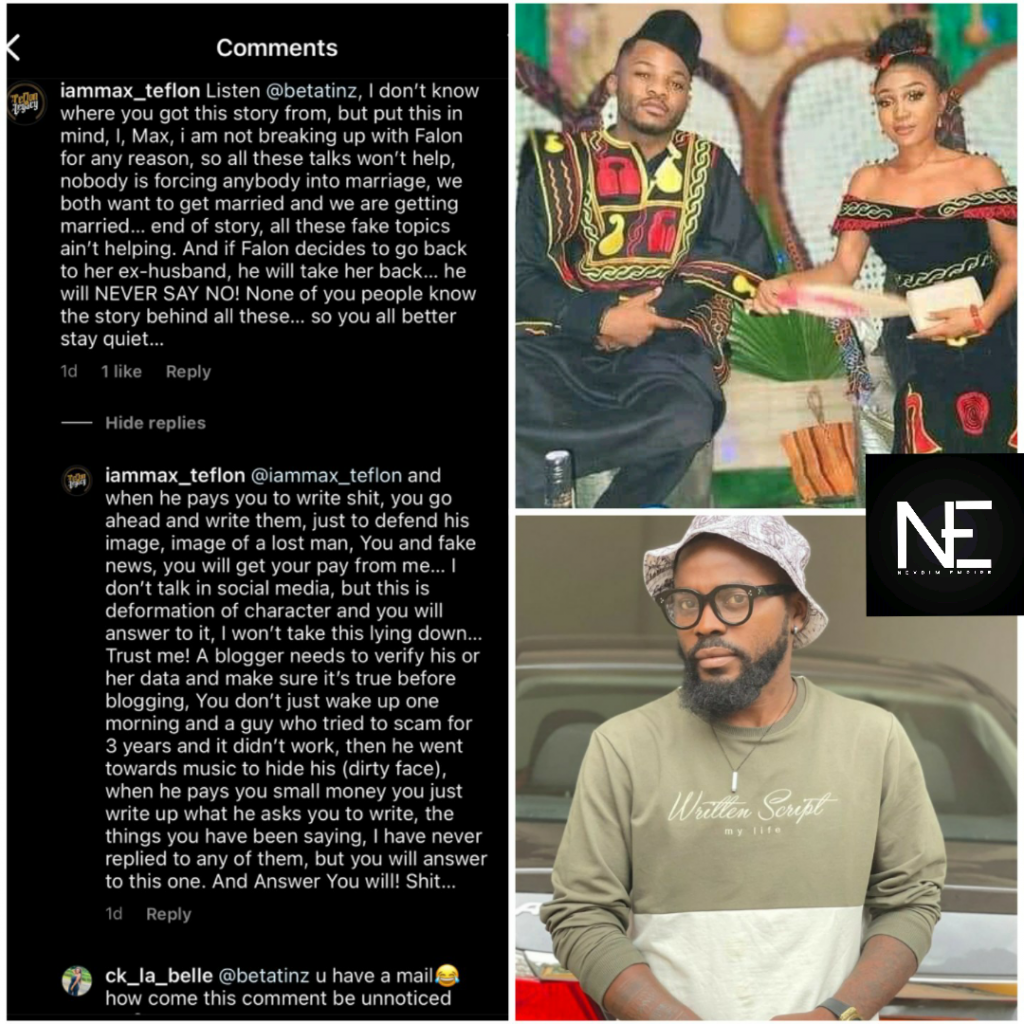 A few days ago, rumours circulated online about Falon begging to rekindle her relationship with Magasco after dumping him for Max Teflon. It was alleged that Max is not willing to marry her, so she has come back to Magasco like a prodigal daughter begging for mercy.
Remember, Magasco and Falon parted ways in October due to irreconcilable differences.
Well, Max has been under Beta Tinz comment section to clarify the fuzz.
He stated;
'I, Max, I am not breaking up with Falon for any reason".
He also taunted Magasco saying if ever Falon decides to go back, Magasco won't hesitate to accept her back with open arms ?
Max is now threatening Beta Tinz for propagating unverified information and insists that he won't let the case lying down.
He derides Magasco as someone who tried scamming for 3 years and it didn't work, then diverted to music to hide his dirty face.
#nexdimempire