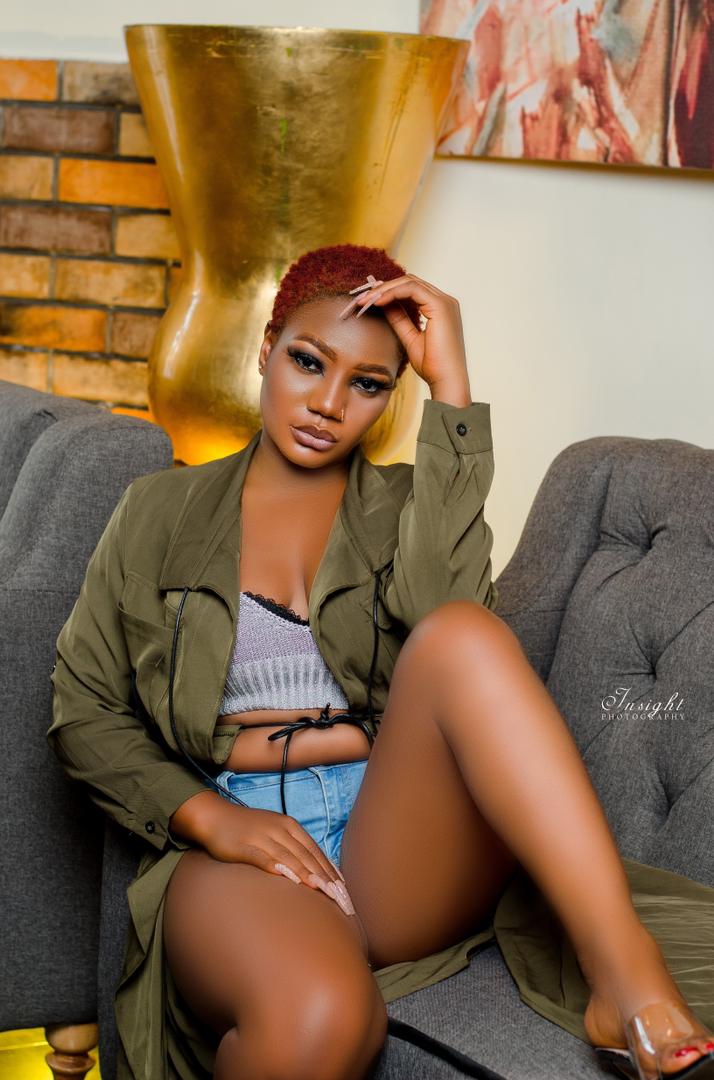 NEXDIM : Briefly introduce yourself.
MODESTA: I am call Egbe Modesta Popularly known as Maniquem. I am 25years old (1996) . I am originate from the South West region of Cameroon. Precisely from Manyu Division.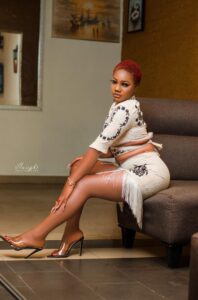 NEXDIM: Describe your journey into the movie industry?
EGBE MODESTA: About my journey, I can say it's been God all through, because I have always loved acting and modeling. I had to first professionalize my talent in modeling  then later switched into acting. I knew I had the talent and skill, although it wasn't easy when I started having roles in movies in Cameroon. As God does his things, I had vision to link up with the fathers and mothers of the African entertainment industry Nollywood, where I see myself today acting and seeing all those I always see in movies back home on TV.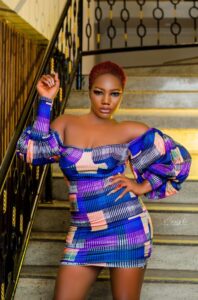 NEXDIM:  projects have you done so far in Cameroon and Nollywood?
MODESTA: The short movie titled 'Sugar Daddy' and 'My mother in-law' while in Nollywood 'My mother's secret", The Monster king, Clash of power, The king is mine etc
NEXDIM: What inspired you to venture into Nollywood?
MODESTA: The main reason why I had to break boundaries is because I needed a bigger platform to showcase my talent and what Cameroon can offer. NOLLYWOOD is big and I was motivated to get bigger exposure.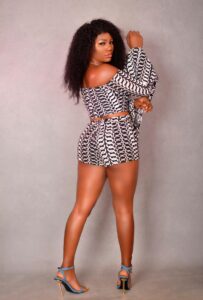 NEXDIM:Professionally, what has been your experience in Nollywood?
MODESTA: My experience in NOLLYWOOD I can say has been a positive one; because they always want to see the best out of me and the more I get to know more about their concepts, it increases the power for me to do more movies with different directors and actors.
NEXDIM: Do you intend to work with Cameroonian filmmakers and actors?
MODESTA: Yeah sure.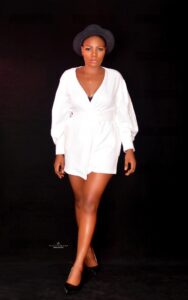 NEXDIM: What are the difficulties you face in the movie industry?
MODESTA: The first difficulty is having a role, even though I could do all roles but since I never had connection and a God father when I started in Nollywood, it was hell; I had to go for auditions to get into any movie.
NEXDIM: Who is your role model?
NEXDIM: Which Cameroonian actress do you admire most?
MODESTA: Candy Laurice
NEXDIM: Which movie roles do you fit in ?
MODESTA:  I'm very dynamic and versatile. There are so many roles I can play. 
NEXDIM: What are your future ambitions?
MODESTA: My future ambition is to penetrate the Nigerian movie sector, star in more movies at the national and international level; both with Africans and Americans. I just want to do more and more movies and I also look forward to establish a movie academy back home.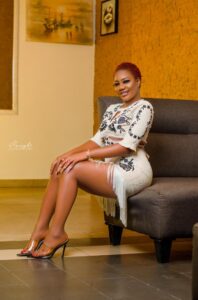 NEXDIM: What else do you do when you're not on set or working on a script
MODESTA: If I'm not on set, I have my personal businesses I run. I'm a hair stylist. I run a beauty saloon. 
NEXDIM: What's your advice to film acting aspirants?
MODESTA: I will advise them to meet the right people, work hard and pray as they always say "FOLLOW WHO NO ROAD".
NEXDIM: What's you fave Cameroonian movie ?
MODESTA: The Fisherman's diary
NEXDIM: It's was nice having you.
MODESTA: Thank you