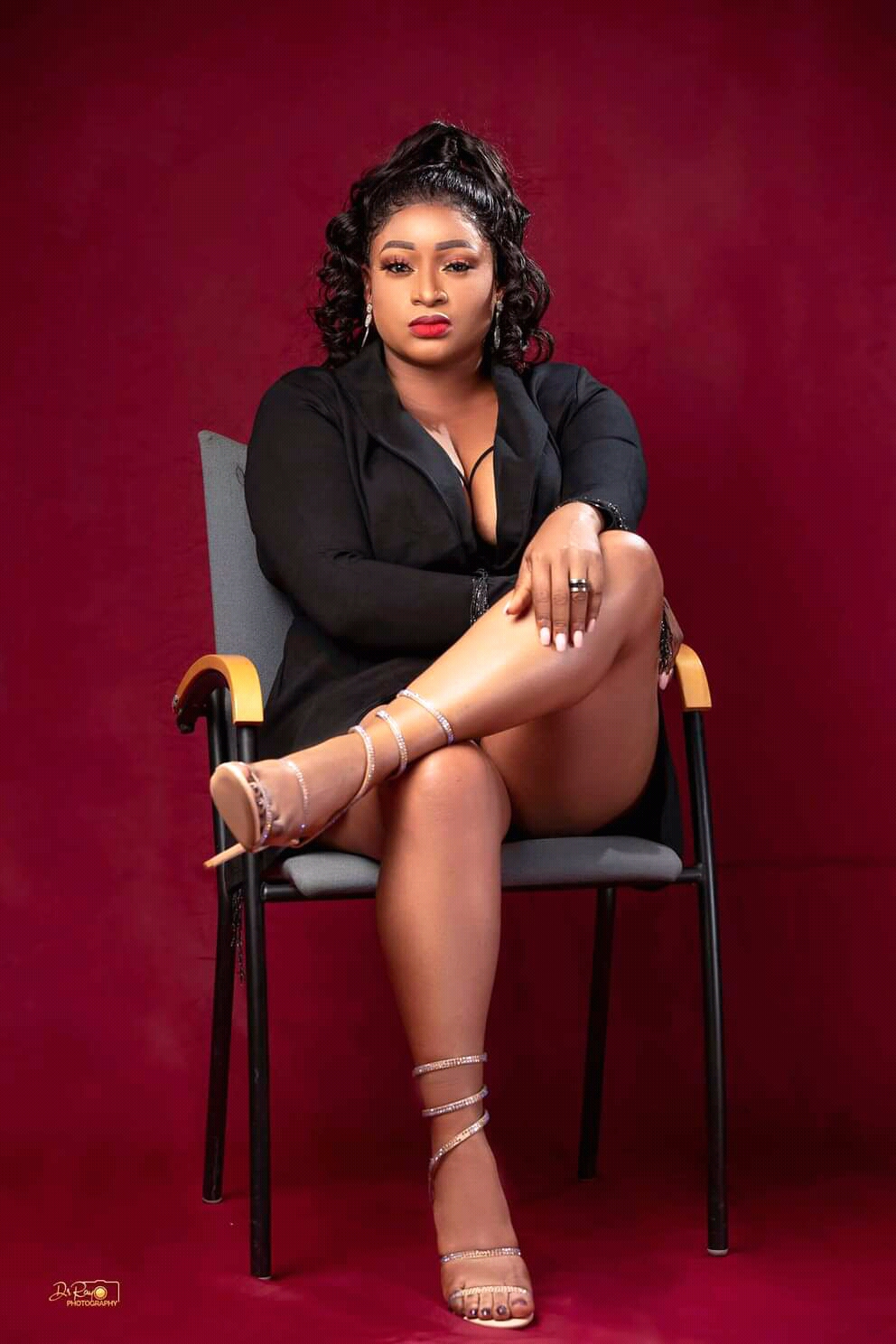 Cameroonian actress Delphine Tande is strikingly elegant and exceptionally talented.
She made a remarkable debut in 2016, starring in the movie "Warrior of Evasa Mote" directed and produced by Kinge George.
Her passion and maiden experience gave her an impetus to keep working on her art relentlessly.
Delphine's distinctive acting skills, flexibility and versatility have established her as one of the most sought-after actresses in the Cameroonian Film Industry at the moment.
She wields the charisma, flair and finesse to keep her on the pedestal of repute.
So far, she has clinched roles in  "Little Cindy", "Saving Mbango", "Choices we make", "Entitled", "Shrill", "Stripped", "My gender my pain" and "Maija".
Delphine has also starred in award winning TV series; "Samba", "Bad Angel", "Rumble", "Between the Lines" and recently "Maestro".
Her  stellar ability to effortlessly fit in different roles is a solid attribute, commended by directors, producers and movie pundits.
Delphine is a movie gemstone to behold.
#nexdimempire #maija