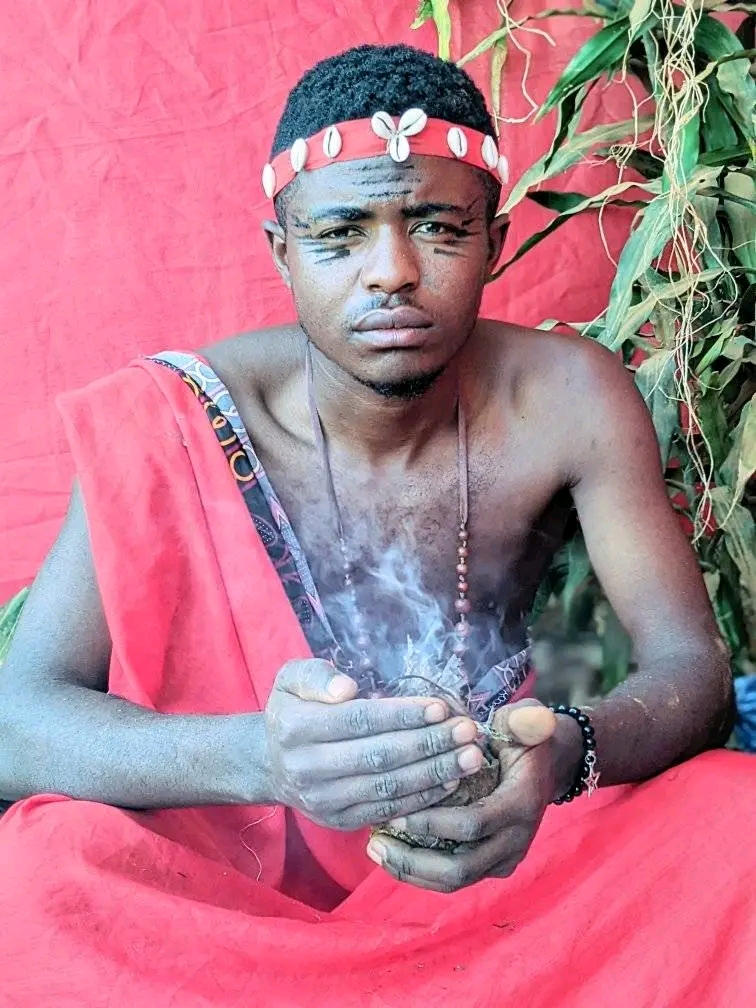 Dr Sensology is an avant-garde entertainer and promoter, known for his unique creative art and brand identity.
In a cut-throat digital space where novel ideas of content creation are highly-priced, Dr Sensology stands out with an idiosyncratic comic approach to African mysticism, using Photoshop.
He projects himself as an African spiritualist who flies to different countries using a broom, regularly having a celebrity onboard.
With Oku Airlines, it's safe and free.
His distinct style of humorizing African metaphysical powers, has earned him accolades and virality on social media. Behind the comedy is a strong will to promote Cameroonian entertainers and other public figures.
It takes a lot of time, patience, commitment and consistency to develop these ideas and realize them.
He gained prominence during the world cup, when he mystified Vincent Aboubakar's lob goal against Serbia.