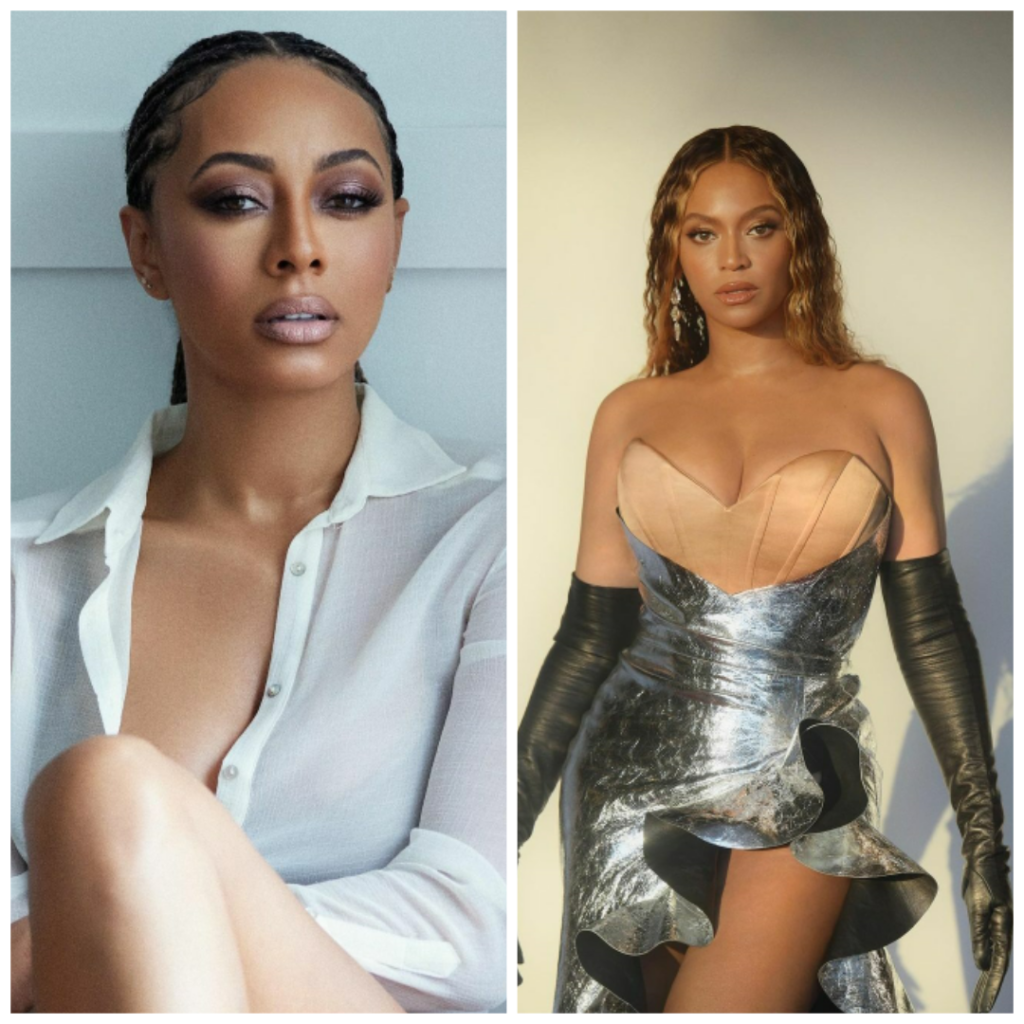 Keri Hilson was one of the most popular American R&B stars. She was renowned for songs like "Energy", Knock you down featuring Kanye West and Ne-Yo , Pretty girl rock etc.
For over a decade, Keri Hilson's music career has been in total obscurity because she insulted Beyonce in her 2009 hit song "Turnin' Me On," which sparked a beef.
The track was included in the Keri Hilson's debut studio album, "In a Perfect World", which snagged her two Grammy nominations.
Although Keri Hilson did not mention any name, it was clear that the lyrics were a stinging attack on Beyoncé.
Keri Hilson sang, "Your vision cloudy if you think that you da best, You can dance, she can sing, but need to move it to the left…." (A diss of Beyonce's 'Irreplaceable"
"She needs to go have some babies, she needs to sit down, she fake, them other chicks ain't even worth talkin' bout".
The incident that exacerbated the tension between Beyonce and Keri Hilson was in 2011 when she publicly refused to hold the latest issue of "Juicy Magazine" after noticing Beyoncé and Jay-Z were on the cover.
Keri Hilson's career was completely shattered by Beyoncé trolls. She was depressed and couldn't do music again. The Beyhive stung her mercilessly.
In 2013, Keri took to Twitter in frustration at the BeyHive harassing her with shady beef accusations.
"It's TOO much!! Please! Is everything I tweet gonna be 'intentionally misinterpreted' as a statement about someone/drama I know nothing about?" she tweeted. "You have no idea what your hateful words could do to someone's spirit. Years of verbal abuse from strangers all day long. Enough is enough,"
Hilson continued. "I had my reasons. It's been years! Just chalk it up to your ignorance of my reality and LET…IT…GO. As for my mistakes, God has dealt with me."
Keri Hilson regrets accepting to sing those lyrics and blames it on her naivety.
During an interview with Claudia Jordan on "Out Loud", she revealed that her label pitted her against Beyonce as a marketing tactic but it rather became counterintuitive. It ruined her career.
Keri admits she's a huge fan of Beyoncé.
"No one could ever compare to Beyoncé… No one will, for a very, very long time and that was never my aim either… However, it was framed that way. And then, I'm caught, like, do I tell the truth?
Do I expose them early in my career? It just soiled my whole dream."
In 2021, Keri Hilson, stated that she had met Beyonce and squashed the beef with her. She termed the conversation a "healing moment". She explained all what transpired and Beyoncé understood.
#nexdimempire