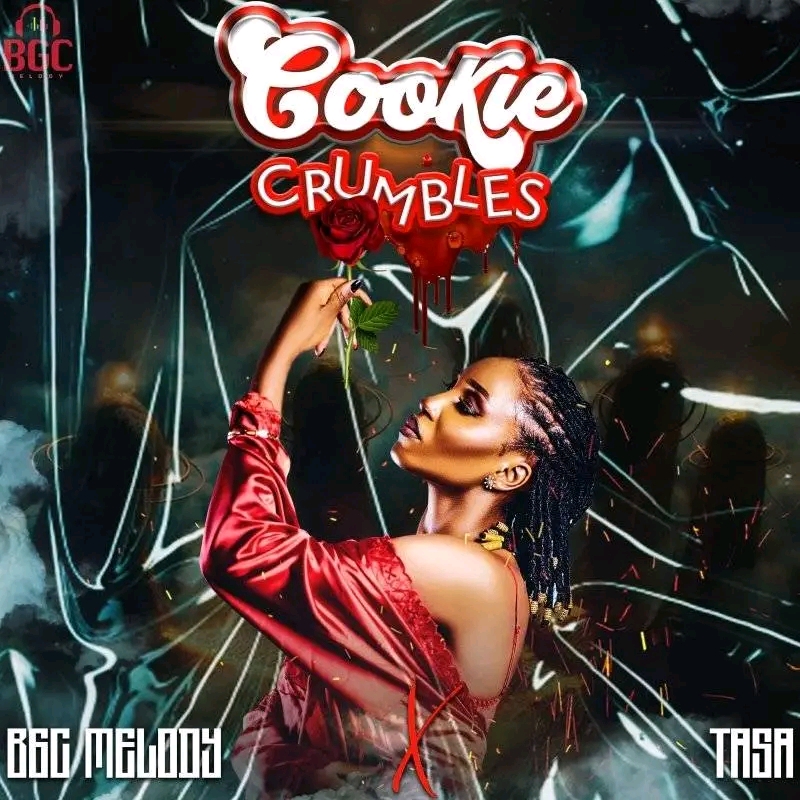 BGC Melody are a group of African musicians based in Cameroon, the Congo, Germany and the United States operating under the record label of the same name and made up of artists Bah'Ndong, Mobe Molondo, Thisis Mokom, Pope Switzeal and Cindy Mbando. Former artists of the label – Elie Solo, LaLa, Deenah, Jayé and Ziiana – are also included in the group. The group draw music inspiration from Cameroon, the UK, the US, Nigeria, South Africa and East Africa.
At the heart and soul of BGC Melody is the founder Don Julio Bats, originator and director of most of the music ideas that the label's talented beatmakers, producers and artists transform into incredible international fusion music. In addition to the music group and record label, BGC Melody also operates as an open production house that invites artists to collaborate and produce music under the brand name.
BGC Melody now team up with Cameroonian artist Tasa for its latest release – a powerful theme song titled "Cookie Crumbles" for its upcoming movie of the same name, which will be released by the label's movie production unit. Currently shooting in Cameroon, the movie is described by Don Julio Bats as having the feel of a James Bond movie in the tropics. Infused with infectious melodies, hypnotic beats and lush vocals by Tasa, the theme song is an amapiano-EDM fusion with Afrobeats undertones aimed at giving listeners a taste of what it would be like if a James Bond theme song was produced as African urban music.
Elaborating further, Don Julio Bats says, "This is what James Bond would sound like if 007 was an African secret agent. I asked my beatmaker to produce me beats that fused a James Bond-type theme with modern African beats. Our goal was to deliver what it would sound like if the James Bond franchise ever reached out to us to deliver a song for one of their productions. And yes, I personally wanted Idris Elba to hear the song and say to himself: 'I can be James Bond 007!'" "Cookie Crumbles" is available to buy/stream now on all platforms: https://ffm.to/cookiecrumbles.
COOKIE CRUMBLES: SYNOPSIS
Two girls living totally different lifestyles, but are the best of friends. Maya will go, not only for the money, but also for any male sexually appealing, even minors, including one who could be her own nephew. Meanwhile Delilah, a heartbreak survivor, focuses only on money and the luxury, rather than committing herself into any relationship in which her heart might get shattered again.
But then, one cannot decide what the heart wants, as Delilah eventually falls in love with young Brandon, who seems to be a perfect gentleman. Caught up between Desmond, her past, and Brandon, her present, Delilah is in for real drama when Diamond comes into the picture, blackmailing her with nude pictures from her affairs, and Delilah must now deal with someone else's case of unreciprocated love.
Alhadji, a rich Muslim who continues to manage his mistresses even while visiting Mecca, and is always there to sort out his ladies' issues, believes he is a real player. But that is until he discovers, along the way, that two can play that game, as his wife is an even better player.
Delilah also realizes that undercover lifestyles and reality do walk side by side, as even one of her most trusted friends, the supposedly very gay Doctor Nobert, is now confused about whether he is actually gay or actually bisexual.
Disappointments, confusion, blackmail, heartbreaks, intrigue and murder overpower love. While seeking revenge, Delilah ends up digging two graves. The hunter becomes the hunted, as not only karma is on her case, but the law must take its course and justice must be served. And that is how the cookie crumbles.
EXECUTIVE PRODUCER: Don Julio Bats
PRODUCTION MANAGER: Charlotte Ntachi
DIRECTOR: Elvis Johnson
PRODUCTION: BGC Melody Story