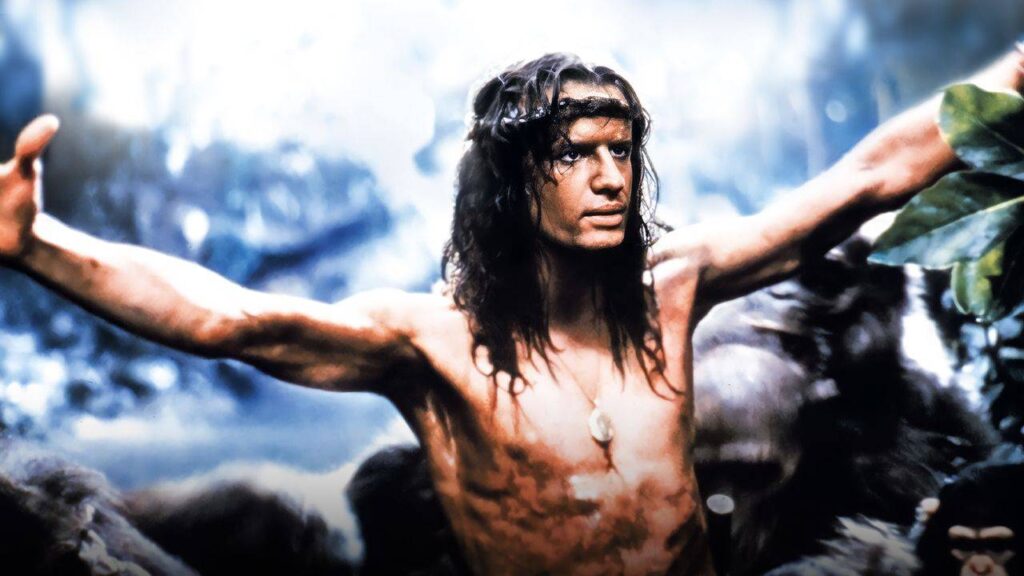 Hugh Hudson's blockbuster movie "Greystoke, the Legend of Tarzan", which was released in 1984 was shot in the magnificent jungles of Nkongsamba, Cameroon, where you find the Ekom- Nkam Waterfall. The movie stars Christopher Lambert as lead actor (Tarzan).
The director needed a dense forest, dizzying waterfalls, and the thunderous sound of water hitting rocks.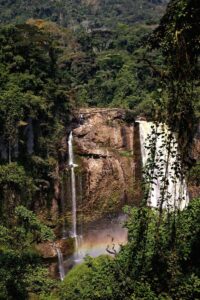 It will amaze you that it is in this untamed landscape of Nkongsamba that Tarzan grew up, after the death of his parents.
Cameroonian Patrick Ndzanga assisted the team to shoot the Tarzan in 1982
Greystoke received three Oscar nominations at the 57th Academy Awards ceremony for Best Actor in a Supporting Role for Richardson, Best Writing, Screenplay Based on Material from Another Medium, and Best Makeup.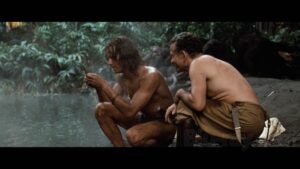 It became the first Tarzan feature film to be nominated for an Academy Award; the later Disney animated feature film adaptation became the first one to win an Oscar.
In a 2016 interview with Hollywood Reporter, the director said the villagers were very amenable.
He recounts:
"Then we had these fishermen from the area and they went on strike and wanted more money. We were using guns in this part of Cameroon, near the coast, and all the fisherman suddenly came to us and said, 'Your guns are frightening the fish. We're losing our income, so you have to pay us more".
Article by Steve Njang (©? NexDim)