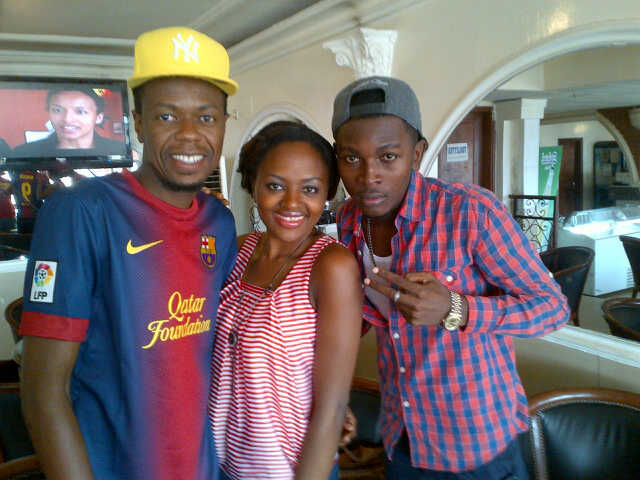 After exploring the world of rap, afro pop and hip hop, Denzyl has finally decided to take his Country's long consumed music, #Makossa to an international level. Denzyl's latest joint, #Monika isn't only buzzing within Cameroon but his brilliant component of #Makossapopfusion is what the RedEye Entertainment is sending out for a global appeal with the track.
Denzyl stands for #Originality in his music and his personality. As a matter of fact, some #Makossa old school long serving artists like Petit Pays, Prince Didi Eyango and also X-Maleya also believe the young man is taking steps towards the right direction.
"His music is not bad at all. X-Maleya supports young talents who show interest and dedication to their arts and Denzyl's idea to mix makossa and pop is really good and different"….Roger (Lead singer, X-Maleya).
Denzyl is not only changing the idea of music in Cameroon but he is also giving a different feel to Makossa music to both Cameroonians and non-Cameroonians home and abroad. Some Cameroonians in the Diaspora have expressed their appreciation for his exceptional skills via the social networks and look forward to hearing better songs from the young stars the country is grooming nowadays.
"Originality is the key. I can't come out sounding like a Nigerian or Ghanaian artist when there is a Cameroonian rhythm to be explored. It's about making others enjoy our own music in the way we present it to them and that has to be different from the rest. Even Late Legendary Michael Jackson in his "Wanna Be Startin' Somethin" tried to fuse #Makossa with pop from Cameroon's own papa, Manu Dibango in his "Soul Makossa" Jam back in 1972 with the ending chant mama-se, mama-sa, mama-ku-sa"..… Denzyl tells D'CODED TV.
The #Monika crooner pays respect to his predecessors and says his inspiration comes from God and all those who have been there before him especially the successful group X-Maleya who is making Cameroon proud internationally at the moment.
Believe it or not peeps, Denzyl is going places. Let's rally behind him and make our country proud of her products wherever we are. #SupportGoodMusic.
Here is the teaser to Denzyl's Monika.