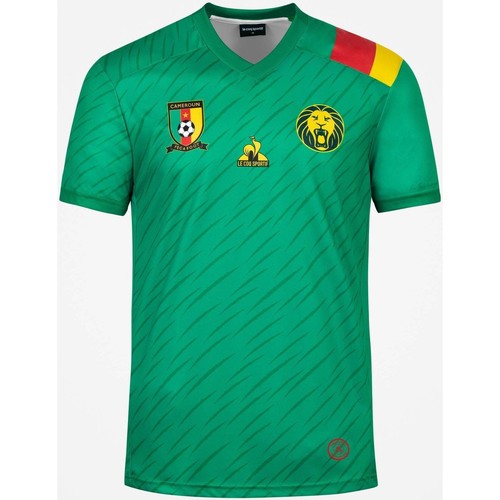 French Sports equipment manufacturing company Coq Sportif has been surprised by Samuel Eto'o's press release announcing the termination of contract with them.
The company claims the decision is unilateral and brutal.
According to the company, it has delivered all its contractual commitments for more than three years . In addition, FECAFOOT had validated the jerseys developed by Le Coq Sportif for the World Cup in Qatar.
The French company is now startled by this sudden change of mind.
Coq Sportif has implored FECAFOOT and its President, Samuel Eto'o, to engage in the necessary discussions, in a constructive and respectful spirit in order to have reciprocal commitments and progressive collaboration.