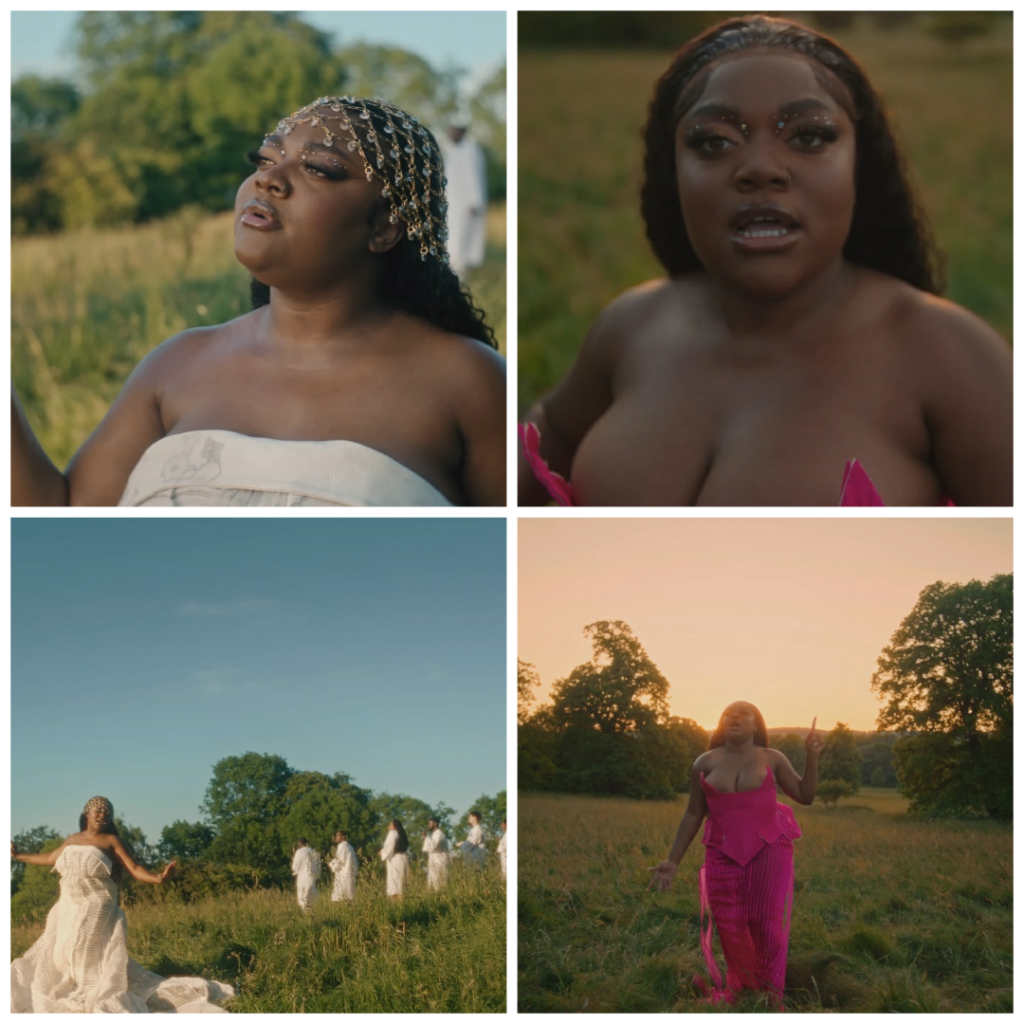 BET award-winning Cameroonian singer Libianca has unveiled the video of her sophomore single under 5K Records, titled "Jah". When love and commitment in a relationship are unreciprocated, the only solace and trust you can find is God.
Libianca shows gratitude to God for keeping her alive in times of mistrust and solitude.
JAH LYRICS
In my Jah, Jah, Jah, Jah
Jah, Jah, Jah, Jah
Oh-woah, oh-woah
When it's time to focus on you, I will (I will, I will, I)
But right now I just really need to get on my feet
'Cause when I bleed, you don't really see me
You're never thinkin' about me
I'm your shield and your protector, darling
But when do you protect me?
You cannot reciprocate, no ('Cate, oh)
Can I be on your case, oh? (On your case, oh)
But me, I won't wait 'cause I have that all I need
In my Jah, Jah, Jah, Jah, Jah, Jah, Jah, Jah
If not for Jah
I fo don die, die, die, die, die, die, die, die
There's no one to blame but me
If I decide to trust in a man
I'll rely on Jah, Jah, Jah, Jah, Jah, Jah, Jah, Jah
Oh-oh-oh
In my Jah, Jah, Jah, Jah, Jah, Jah, Jah, Jah
If not for Jah
I fo don die, die, die, die, die, die, die, die
Jah, Jah, Jah, Jah
When your light goes out and you're lookin' for me, baby
Your disguise is beautiful, beautiful
And if I knew that you were my kryptonite, oh
I would have deserted you
Mm, my darling
Seeing is deceiving, always deceiving
Mm, my darling
Only God can save you now
You cannot reciprocate, no ('Cate, oh)
Can I be on your case, oh? (On your case, oh)
But me, I won't wait 'cause I have that all I need
In my Jah, Jah, Jah, Jah, Jah, Jah, Jah, Jah (Oh-oh)
If not for Jah
I fo don die, die, die, die, die, die, die, die
There's no one to blame but me (Oh)
If I decide to trust in a man (Oh)
I'll rely on Jah, Jah, Jah, Jah, Jah, Jah, Jah, Jah
Oh-oh-oh
In my Jah, Jah, Jah, Jah, Jah, Jah, Jah, Jah (Oh)
If not for Jah (Oh)
I fo don die, die, die, die, die, die, die, die
There's no one to blame but me (Oh)
If I (If I) decide (Decide) to trust in a man
I'll rely on Jah, Jah, Jah, Jah, Jah, Jah, Jah, Jah (Oh)
In my Jah, Jah, Jah, Jah, Jah, Jah, Jah, Jah
If not for Jah
I fo don die, die, die, die, die, die, die, die