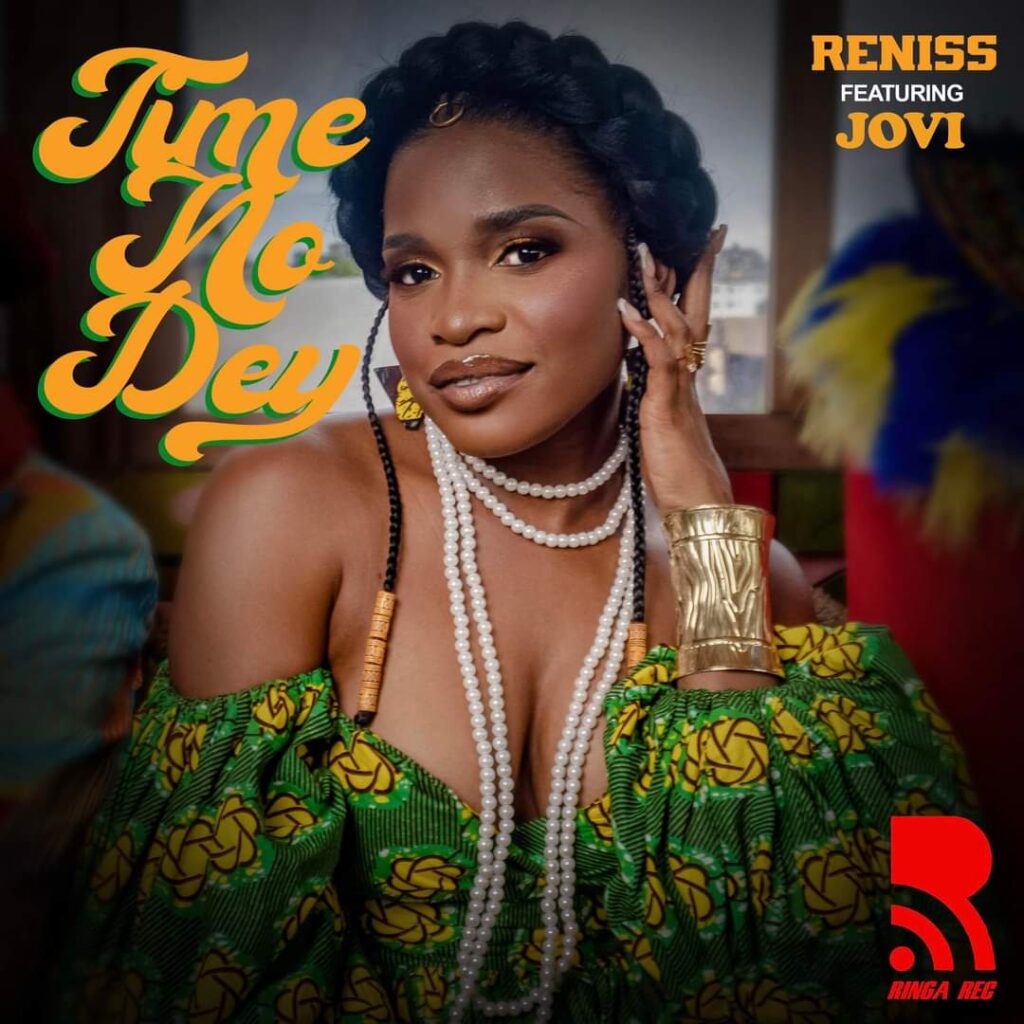 On the heels of "Hot Spot", RENISS has uncloaked the video of her soothing tune titled "Time no dey" featuring Jovi.
The ingeniously-produced song is a pure embroidery of Afrobeat, soul and jazz, which makes it unique. Reniss delivered dulcet vocals and appealing lyrics as usual.
"Time no dey" is a popular phrase which is meant to awaken time consciousness. The video is quite colourful and effervescent, embellished with eye-catching African regalia.
Enjoy