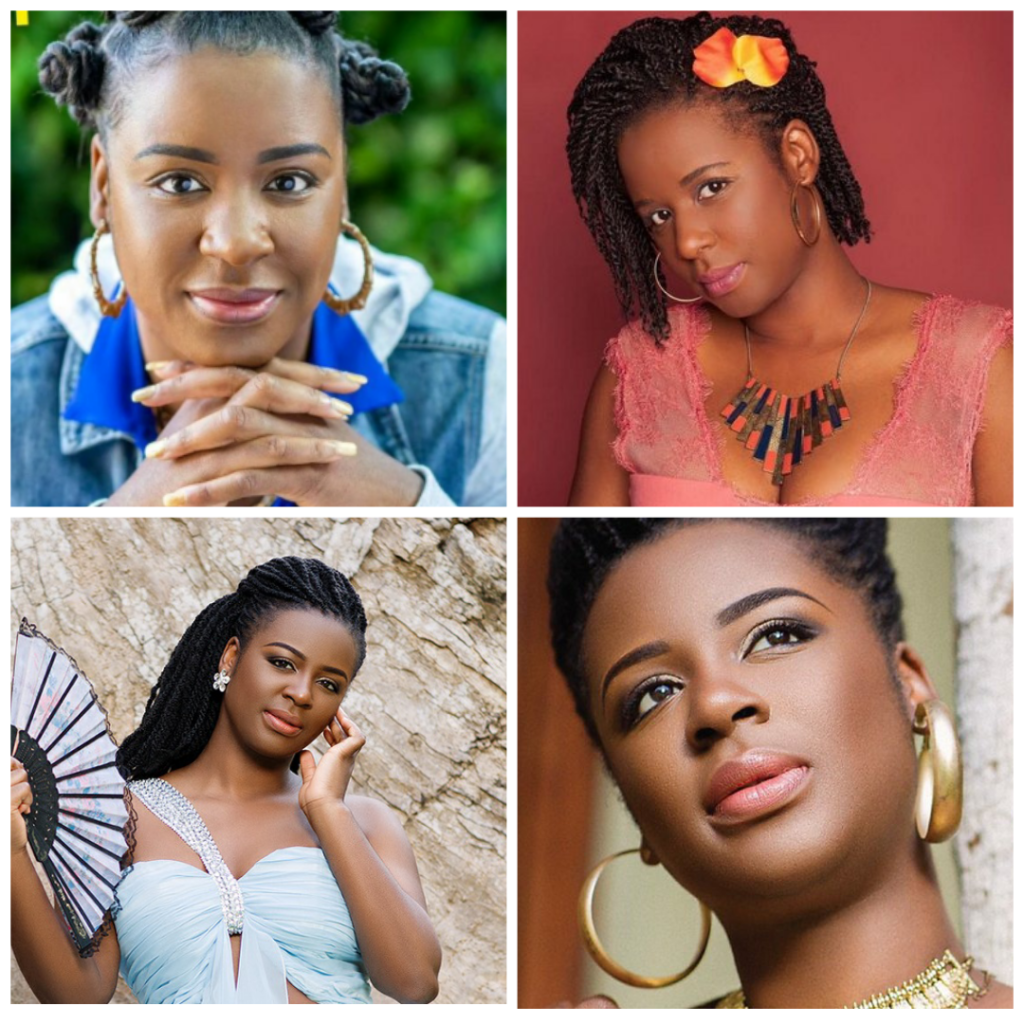 Name: Charlotte Dipanda
Stage name: Charlotte Dipanda
Profession: Singer, Instrumentalist, Composer, Songwriter
Date of Birth: 18th July 1985
Place of birth: Yaounde
Tribe: Bakaka, Moungo (Littoral)
Raised in : Yaounde , Douala and Mbouda
Breakthrough hit: Coucou
Biggest hit: Sista featuring Yemi Alade (19 million views)
Biggest event: AFCON 2017 closing ceremony
Education: IACP – INSTITUT FOR ARTISTIC AND CULTURAL PERCEPTION, Paris
2001: Had her first Recording session with guitarist Jeannot Hens
2001: Discovered by Congolese legend Lokua Kanza at a Cabaret in Douala
2002: Moved to Paris and joined chorale Gospel pour 100 voix
2002-2008: Was backup vocalist for Papa Wemba, Manu Dibango, Idrissa Diop, Rokia Traoré and Axelle Red.
2008: Released "Mispa" album comprising; Bwel, To Be Nde Na, Mbasan, Ndutu Ndema, Longue
Ala Wone, Elle, Eyaya, Mispa, Ndando, Mbebi, Encore une fois
2011: Released "Dube I'am" Album comprising; Toma me, Coucou, Bodimbea (feat. Richard Bona), Kumbe elolo, Mouane diob, Soma loba, Na nde, We nde ndja (feat. Jacob Desvarieux), Sona ndolo, Mukusa, Maria, Mot a idika, Mboa, Mouanyang
2015: Released "Massa" album comprising; Ndolo Bukatè (Un peu d'amour), Aléa Mba (Soutiens-moi)
Laka Mba (Pardonnez-moi), Massa (Introspection)
Elle n'a pas vu, Na Bia Tè (Si je savais), Amore (Audio), Alanè Mba (Emmène-moi), Kénè So (Aller de l'avant), Lena (Fille du Sahel)
2018: Released "Un Jour Dans Ma Vie" album comprising; Un jour dans ma vie, Wei, Sista (feat. Yemi Alade), Muna, A Ndolo, Nos Cachiers
Ewola Mudi, Sa Ngando and Duméa (feat Sallé John )
2021: Released CD: Charlotte Dipanda album comprising; Father, Cœur en cage (feat. Singuila)
Madiba, L'ombre d'une autre
Ndolo na, L'appel, Mama, Bayam sellam, Quand tu n'es pas là, Nos cahiers
2023: Released "On s'en fou
COLLABORATIONS
2001 : Jeannot Hens – "Ndando"
2001 : Jeannot Hens – "Longuè"
2001 : Jeannot Hens – "Nje mo linguiss? oa"
2004 : Koppo – J'en ai Marre
2012 : Richard Bona – Bodimbéa
2012 : Jacob Desvarieux – Wé ndé ndja
2013: Big Bzy – Na monguele wa
2013 : Manuel Wandji – Di menguélé oa
2014 : Éric Virgal – Je me souviens de son visage
2016: African Women Cup Of Nation 2016 theme song with Richard Kings
2018 : Sista feat. Yemi Alade
2019 :Mr Shyne – A jamais
2020: Pit Bacardi – Si loin de toi (2.0)
2021: Koffi Olomidé – Mon amour
2022: Fally ipupa – Garde du Coeur
AWARDS WON/ NOMINATIONS
2012 : Won Canal 2'Or Awards; Best Female Artist
2017: Won Canal 2'Or Awards; Best Artist in World Music
2018: Won Balafon Music Awards, Female voice of the year and Video of the year (Sista)
2019: Canal 2'Or Awards; Best Artist in World Music
BRAND AMBASSADOR DEALS/ACHIEVEMENTS
Brand Ambassador for UNICEF (2019)
Judge of the Voice Afrique Francophone
Jury for RFI Prix Decouverte
Brand Ambassador for Soft Care
Brand Ambassador for Madiba Water
Composed AFRIMMA theme song (2018)
Brand Influencer for Orange (2019)
INTERNATIONAL PERFORMANCE/ APPEARANCE
Cote D'Ivoire, D.R Congo, Gabon, France, Canada, Belgium, Germany, Switzerland, USA, Chad, Senegal
Marital status: Married to MMA coach Fernand Lopez
Children: 1 (Male)
Charlotte Dipanda officiel is one of the most loved Cameroonian musicians. Over 2 decades of consistency, humility and hardwork.
NexDim ©?
#nexdimempire