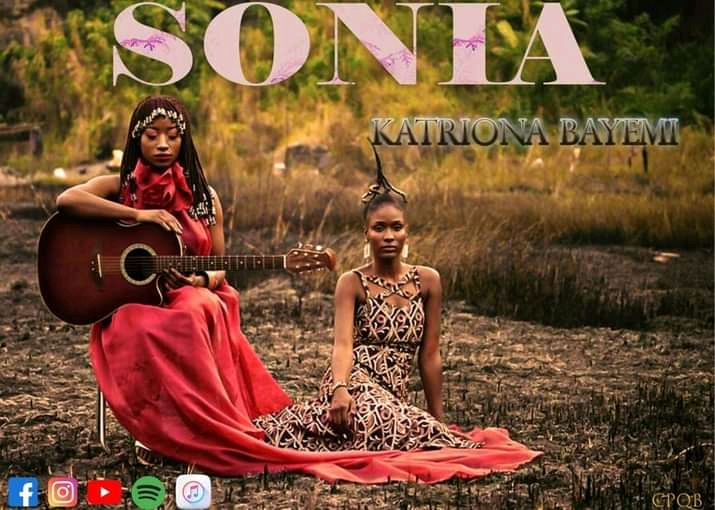 "Sonia" by Katriona Bayemi is a song which depicts the typical Cameroonian/African girl.
Sonia is a beautiful young girl who lives a humble life, with her parents who love and care for her.
However, she isn't satisfied with the life she has, and longs for a more luxurious life. She believes her great beauty can open her several doors. She doesn't hesitate to leave her family home for greener pastures, where she is entertained by several men and doesn't hesitate to play with men (married and unmarried) for money.
The story has a happy end because Sonia becomes conscious that the life she desires is not the best.
This is Katriona's wish for young African girls: To gain money through hard work and not be attracted by easy money life style.