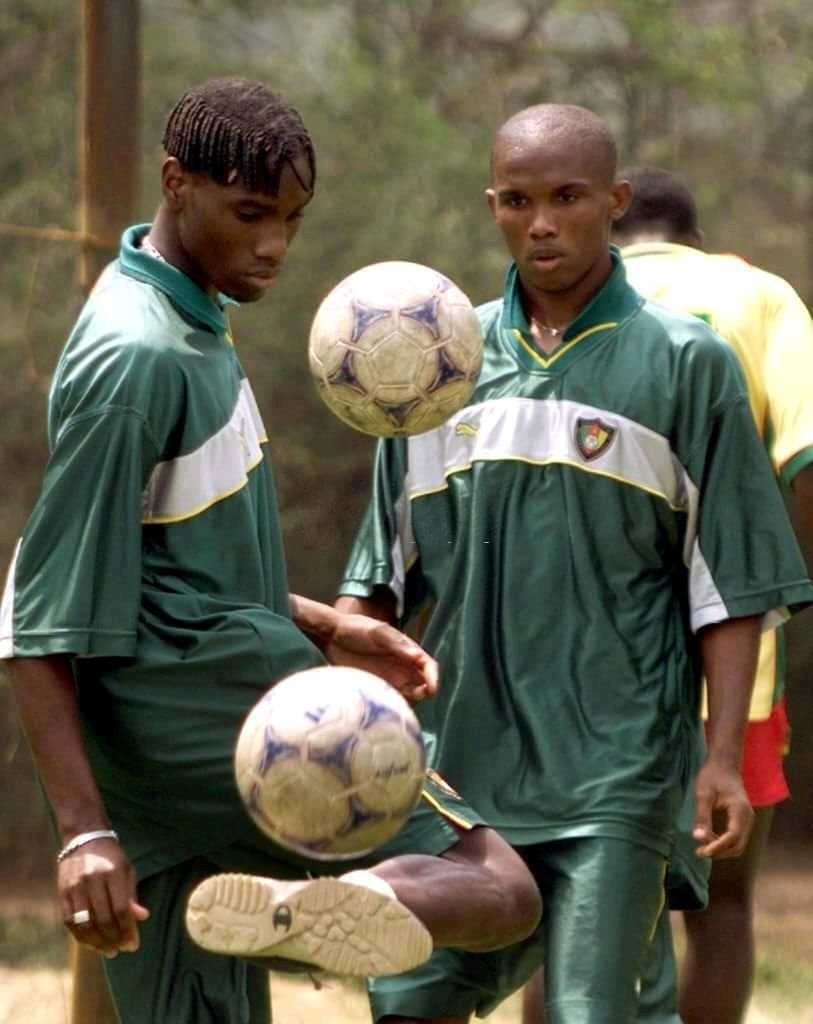 Former national team striker Joseph Desiré Job was a guest on STV's program 7Hebdo . He addressed some issues regarding his career with the Indomitable Lions. He was asked if he knows he was nicknamed "Madamoiselle ". He said "yes", he was aware and it proves the love Cameroonians have for him. Job said he doesn't take it the wrong way but his teammates didn't dare call him "Madamoiselle". ?
About Samuel Eto'o casting a spell on him to take his position, he said; "Those are stories which amuse me, there are jokes but sometimes we need to be serious. Nobody bewitched me. It's true in 2000, I was a little sick. It suffered from food intoxication which did not last through out the competition".
The Journalist asked him how he felt about being sidelined for the rest of the competition after Eto'o's stellar performance. He said during their time, they had exceptional players in all positions, notably, in the attack line and it's normal that when a player comes in as a substitute and performs better, he'll be given some preference.
Job stated that he never had any conflict with Samuel Eto'o, they had a cordial relationship as teammates and their styles of play were similar.
#nexdimempire