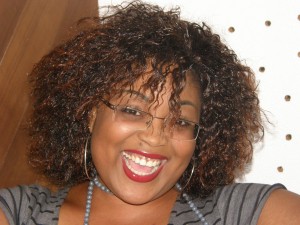 Téckyla Jones is a young camerounian artist who started her journey performing in local cabarets in Cameroun. I personally remember Téckyla from her days in Nostalgie radio station. Now, Miss Jones, whose real name is  Téclaire Solange Mbous, is blooming in côte d'ivoire keeping herself busy with music and her job at Radio Jam. My tchat with the beautiful lady did happen online yet stayed very real and "en français s'il vous plait."
Skyllie: Hey miss Téckyla Jones! Toujours entrain de préparer ton premier album?
Téckyla Jones: Oui toujours!
S: Que nous réserve t-il?
T: Mon premier album sera le résultat de toutes mes années de cabaret et aussi il parlera de mes différentes expériences positives et negatives.
S: En terme de musique quel genre fais-tu?
T: Soul, Jazz, RnB, Afrobeat.
S: Tu chantes en anglais et en français correct?
T: Oui et aussi en Bassa qui est ma langue maternelle.
S: Quels sont les artistes qui influencent ta musique?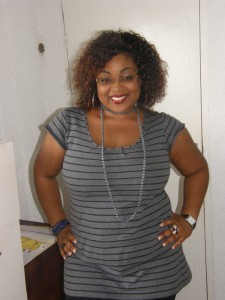 T: Les artistes qui me font vibrer; c'est bien sûr Aretha Franklin, Billie Holliday, John Legend, Marvin Gaye, James brown, mais par dessus tout Alicia Keys! Comme tu peux le constater mon univers musical c'est le mélange de deux generations; mais deux générations qui se ressemblent incroyablement et qui me font vibrer.
S: Exactement! Beaucoup de "soul music" en tout cas!
T: Oui beaucoup!
S: De quoi s'inspire ta musique?
T: Ma musique parle de la vie, l'amour, la peine, la douleur, mais surtout de la liberté, parce que je pense que pour être heureux il faut être libre et c'est ma musique. C'est la liberté!
S: J'aime bien quand tu dis que la musique c'est ta liberté.Je me rapelle d'une certaine Teckyla sur la Radio Nostalgie au Cameroun qui inspirait la liberté. On parle de la même téckyla?
T: Oui tout à fait! C'est vrai que ma première expérience radio c'était avec Nostalgie Cameroun et c'était génial, une très belle expérience pour moi.
S: Et maintenant tu es une animatrice radio en Côte d'Ivoire? Comment est-ce que ça se passe?
T: Super bien! Je travaille à Radio Jam. C'est la meilleure radio de côte d'ivoire et je suis fière de travailler pour cette radio. Là encore c'est une tout autre expérience radio, aussi belle et intense, mais surtout j'apprends beaucoup.
S: Tu animes une émission radio?
T: Je suis chroniqueuse dans l'émission le 8-9 sur Radio Jam, l'émission c'est tous les matins de 8h à 9h30. Mais je dois animer une émission de musique pour cette nouvelle saison.
S: Que fait une chroniqueuse?
T: Une chroniqueuse a une ou plusieurs rubriques bien précises dans une émission et elle a la charge de faire des recherches pour sa rubrique et de la présentée pendant l'émission comme elle le sent.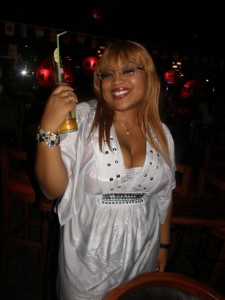 S: Et de quoi est-ce que tu parles dans ta rubrique?
T: Ma rubrique s'appelle "Langue Langue" C'est une rubrique dans laquelle j'apprends les langues de différents pays. Mais je peux te dire que c'est très drôle parce que le concept de l'émission s'est de ne pas se prendre au sérieux donc imagine l'ambiance.
S: Je vois! Tu devrais donc me dire quelque chose en une langue! N'importe laquelle!
T: (rires) Tu sais comment on dit "je suis étonné", en créole?
S: Non pas dutout!
T: On dit " je suis stébécoué."
S: Stébécoué? C'est super cool!
T: Tu vois c'est drôle! (rires)
S: Oui très drôle! Donc maintenant tu vis à Abidjan la belle! Comment t'adaptes tu?
T: Oui je vis à Abidjan. Je m'adapte très bien j'avais déjà vécu en côte d'ivoire il y a quelques années; donc là, c'est comme si je suis revenue à la maison.
S: Dirais tu que la côte d'ivoire a changé quelque chose en Téckyla?
T: Oui! Pas le caractère ou la vision que Téckyla a de la vie, mais plutôt dans tout ce qui est projet d'avenir et espoir.
S: Et je te félicite de tes progres! Et surtout felicitation pour ton premier spectacle!
T: Merci beaucoup c'est très gentil de ta part. Je rends grâce à Dieu.
S: Je sais que tu faisais déjà les scènes depuis le Cameroun; Mais tu viens d'avoir ton premier à Abdjan. Quelles sont les impressions?
T: Déjà il faut que je précise que mon premier spectacle c'était mes propres compositions et mes propres texts. Quand j'étais au cameroun je ne faisais que les cabarets. Ce premier spectacle c'était vraiment comme mon premier bébé!Ce spectacle était très important pour moi et avec la grâce de Dieu c'était tout simplement magique.
S: Donc tu as presenté des chansons qui seront dans ton album?
T: Oui mais pas toutes; il y en a que je n'ai pas chanté ce jour là que je chanterais pour le second spectacle en Décembre.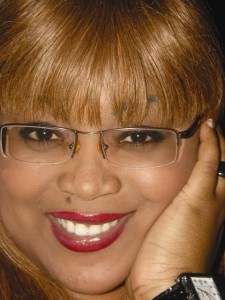 S: Justement parlons de ton prochain spectacle en Décembre. Comment te prepares tu?
T: Tranquille, j'ai le temps de répéter avec mon groupe et de travailler sans stress à la radio et aussi, je suis plus calme que la première fois.
S: Et l'album tu le sort quand?
T: il est normalement prévu pour juillet 2011 par la grâce de Dieu.
S: Et biensur une promo au bled n'est ce pas?
T: Oh oui bien sûr! On n'oublie pas qui on est et d'où on vient.
S: Je te souhaite donc une très bonne chance dans la musique, la radio et le reste. As tu un dernier mot pour cloture l'entretien?
T: D'abord merci beaucoup pour tout! Je voudrais dire merci à Dieu pour tous ses bienfaits dans ma vie et ausi merci à toutes ces personnes qui croient en moi de près comme de loin. Je vous aime fort et vous fais de gros bisous!!
S: Et pourquoi pas un dernier mot en créole?
T: Bondye nou kenbe c'est du créole haïtien et ça veut dire "Dieu Vous Garde"
Contact:
www.facebook.com/teckyla.jones