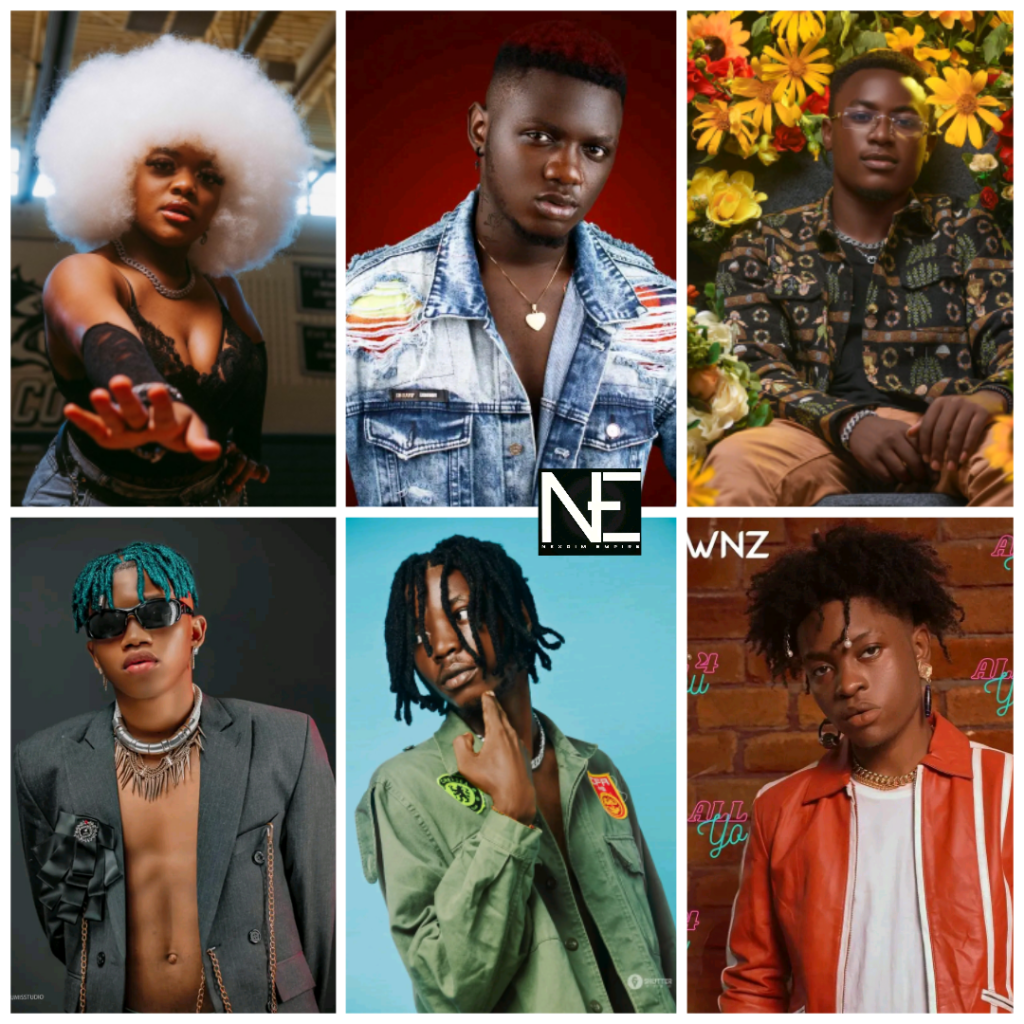 Different genres can coexist in the same musicscape as long as the music can achieve commercial success.
In essence, creativity cannot be limited to typically Cameroonian traditional genres of music in this global era.
There is a dominant wave of Afrobeats in Nigeria but there are still Fuji artists, Apala artists and Highlife artists still thriving in the same industry.
A renaissance of Njang, Makossa, Assiko, Bend-skin, Bikutsi or any other Cameroonian folkloric genre does not interfere with Afrobeats in the same marketplace.
Afrobeats should not be mistaken for Afrobeat masterminded by Fela Kuti.
Afrobeat(s) is an inventive melange of African indigenous sound like highlife, juju, Fuji, apala, Ndombolo, makossa, Bikutsi with pop music hip hop, dancehall, grime, soca and R&B. This uniquely creates a fusion called Afrobeats.
Globalization has transformed the way music is being accessed and consumed.
There has been a long-lasting quest for originality that spawned in the Cameroon music scene from 2010. Exponents like Koppo, Krotal, Bantou Posi and Jovi succeeded in ingeniously creating a melange of Hip Hop and unearthed Cameroon's traditional sound.
Originality does not strictly mean crafting Makossa , Bikutsi or Njang beats. The parlance in a song can imprint an identity, establish it's uniqueness and originality. Sampling old songs with Cameroonian identity is another method artists have used to bridge the gap between generational demands.
In songs like "Bush faller" Jovi incorporated derivative parts of Eko Roosevelt's epic song "Attend Moi". "Cash", released in 2014 was a clever blend of Hip Hop and Bikutsi. Jovi has been masterly in imprinting Cameroon's inherent cultural identity into his music. He popularized the use of Cameroonian pidgin in music making it relatable.
Jovi gains pride of place in this whole picture because his music stood out and his music competed in the clubs with Nigerian music. This is simply because the music was irresistible.
Jovi's emergence in the music industry marked the birth of Cameroon's original genre of Hip-hop called "Mboko".
Mic Monsta has equally blazed a trail in fusing Makossa into Hip Hop with songs like "Local Lokito" , derivative of Nkotti Francois' hit tune "Beyengue ba desto".
There is need for different genres to satisfy the Cameroonian audience with a variety of music taste buds. We commend artists like Phillbill , KRYS M , Cysoul , Witty minstrel art , Shey Lontum Yov and Vernyuy Tina for the renaissance of indigenous Cameroonian sound. However, Afrobeats cannot be written off considering it's international impact.
There is a new generation of Cameroonian artists that have embraced the global trend of Afrobeats. They are part of the gen Z , born when Afrobeats was gaining prominence and widespread continental acclaim. This generation is profoundly influenced by the music they grew up listening to.
It is the same wave that took over Ghana witnessing the emergence of artists like Kwami Eugene, Kidi, Gyakie, MzVee,
Nigerians artists like Wizkid, Burna Boy, Davido, Yemi Alade, Tiwa Savage, Tems, Joe Boy, Rema
have headlined major soldout events, broken international records, and topped charts all over the world. Afrobeats has stamped an immeasurable global influence and Cameroon is not excluded in this trend.
Libianca has unprecedentedly become the face of Cameroon Afrobeats and a new trend is brewing in Cameroon. Her international exposure, high chart ranking and massive streaming numbers has directed the radar on Cameroon and it is time to project more good music from Cameroon.
Many music pundits, media and music execs are currently eyeing Cameroon.
Just like what Jovi did in making Hip Hop relatable by using Cameroonian parlance and identity, the new generation of Cameroonian Afrobeats artists are imprinting Cameroon's inherent cultural identity on their songs.
Loic Sumfor , KKing Kum official , PHIDO , RAIZY , Slimsingah , Crownz Khoruz are the new generation of Cameroonian Afrobeats making frantic efforts to permeate the African musicscape.
Blanche Bailly 's song "Mine" with JoeBoy is the most streamed song of her music career and earned her a nomination in the Headies. These are moves that can be encouraged to make Cameroon leap ahead.
Our ultimate goal is to see Cameroonian Afrobeats break new bounds and get absorbed by the global market. We should be able to stamp that international credibility to perform in huge venues across the world, get massive airplay and get heavy streaming numbers.
"Hein Pere" by Stanley Enow and "Coller La Petit" by Franko gave us that opportunity, which we shouldn't miss this time.
We should not be fighting unnecessarily against Nigeria. Even Manu Dibango's biggest hit ever "Soul Makossa" sampled by Michael Jackson, Akon and Rihanna was not a Makossa song but Disco.
#nexdimempire