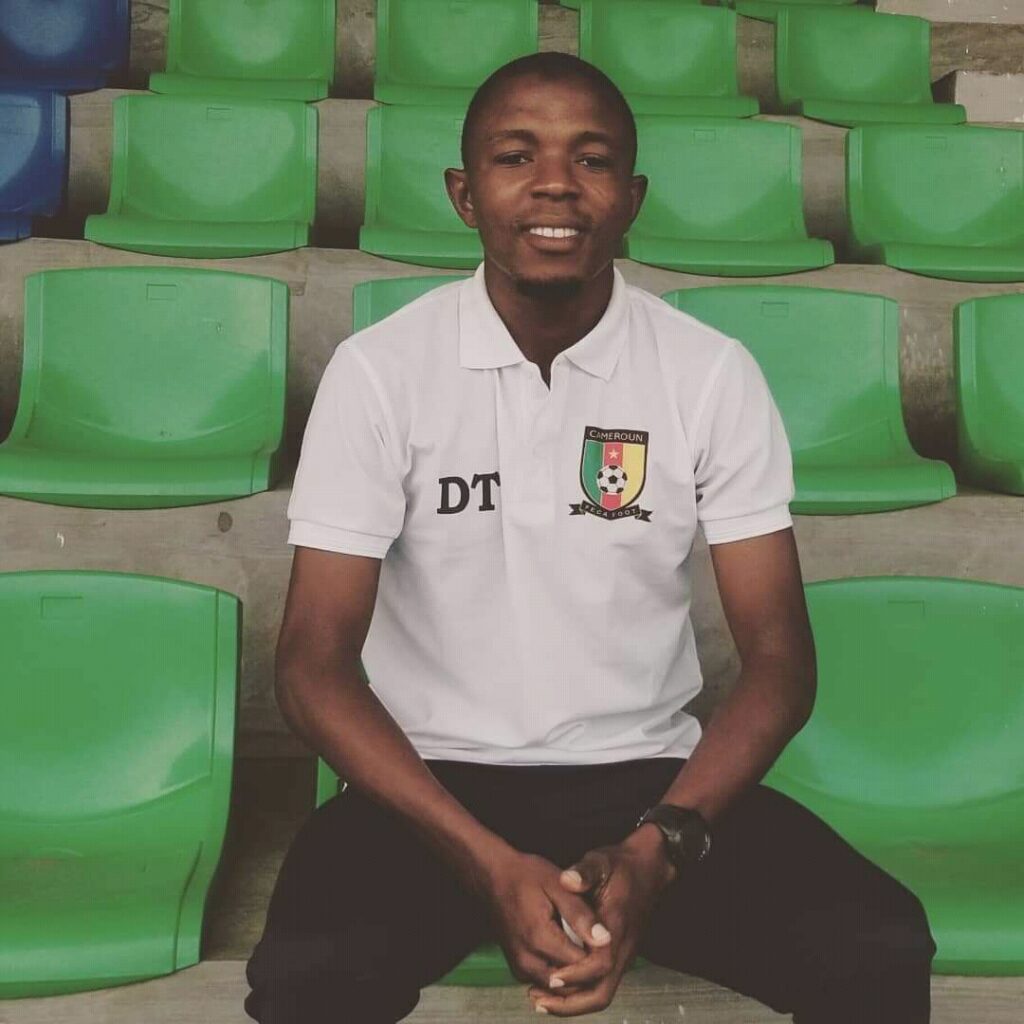 Dream Soccer Academy Mamfe is the brainchild of Sulemanu Dahiru, a  young , vibrant , goal-oriented and resolute football enthusiast and humanitarian.
Born and raised in Mamfe, Dahiru Manaja has always been a highflier with a vaulting ambition to carve his niche in football youth development in his community.
Inspired by the vision to occupy young people in meaningful sports , physical and mental activities in a bid to curb crime and juvenile delinquency, he created a youth football development academy on July 1st 2010 dubbed "Dream Soccer DREAM Soccer Academy MANYU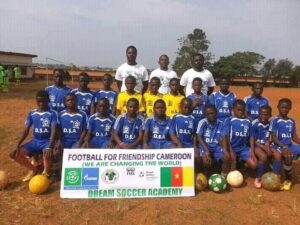 Starting with rudimentary training equipment in 2010 but self-motivated and immersed by a big dream , he has succeeded to develop reputable  footballers who currently play at the regional league ,  elite 2 and Elite 1 championships in Cameroon.
Albeit the financial hurdles and limited facilities , Sule Dahiru explores Mamfe, Akwaya, Eyumojock and Upper Banyang , to scout talented youths who have a blazing passion become professional footballers but haven't got the opportunity.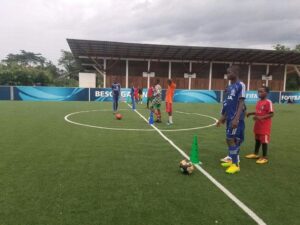 His goal is for youths to blend their passion for football with academic excellence.
His products like Tabe Brenda Ebika is the top scorer at the U-17 female National team , Eyong Levis had an U-17 Call-up , Agbor Emmanuel is one the key players at Yong Sports Academy , Arrey Jefter is a stellar striker and goal poacher at Continental FA etc.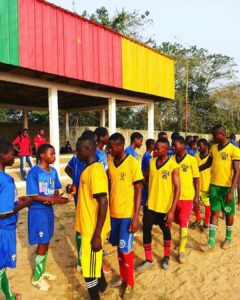 Sule Dahiru is ambassador for Football For Friendship (FFF) sponsored by GAZPROM , FIFA , UEFA advocating for core values of friendship , peace and equality in football .
He was selected to represent cameroon at the 2018 World Cup in Russia .
His academy prides itself on developing football skills and talent with an impressive roster of highly qualified FIFA standard coaches .
He aims at helping youths achieve their full potential and ultimately providing the pathway for greater career exploits. Some of his players are currently playing in Europe.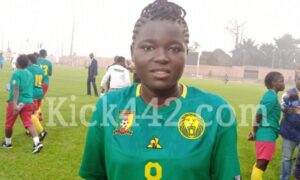 From Mamfe , SOUTH West, he has expanded to the North West . Dream Soccer Academy in Bamenda participated at the 2019/2020 Regional league and qualified for the mini-interpols.
Single-handedly financing his vision and debt free , Sule Dahiru is open to investors to expand this brilliant vision .
#nexdimempire