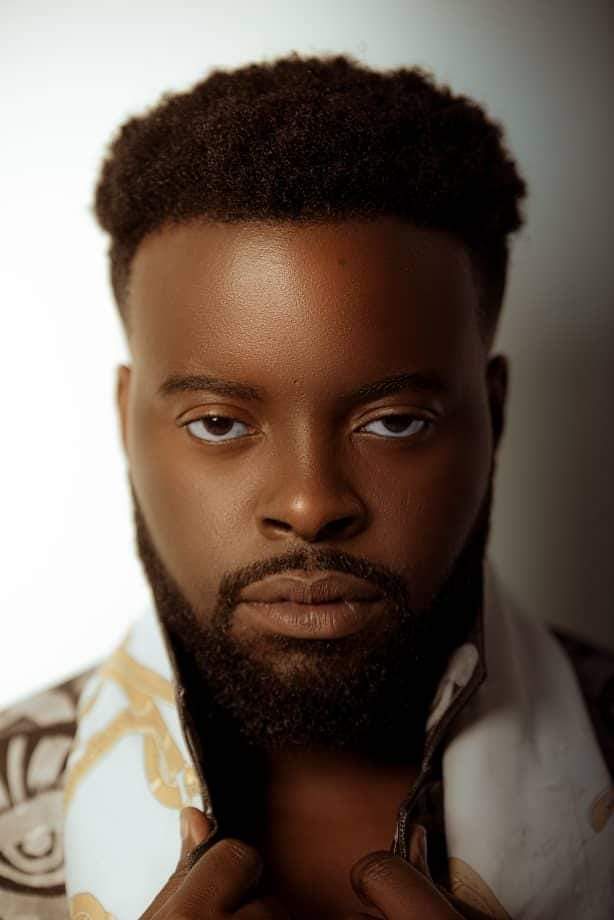 Charles Arthur "Locko" Samba was born May 8th, 1992 in Yaoundé.
He developed penchant for music at a very young age, influenced by choristers and instrumentalists around him .
At 7 , Locko already acquired basic knowledge to play the guitar and the piano from his uncle.
In 2010, Locko created his YouTube channel on which he regularly published covers of popular songs by French and African artists such as Singuila, Maitre Gims, Flavor, Stanley Enow and Duc-Z . Back then, he used the pseudonym "Shawmey" Locko.
His rendition of Stanley Enow's 2013 smash hit "Hein Pere" went viral on social media and made him amass popularity .
After his GCE Advanced Level , Locko enrolled  at the National Polytechnic School, Yaounde, but abandoned his studies a few years later to focus on music.
In 2014, he was signed to Big Dreams .
His debut single "Perfect Girl" was a collaboration with Numerica and was released in November 2014.
He released his sophomore single "Margo" released in April 2015 under Big Dreams Entertainment label imprint.
His much-anticipated EP ' Skyzo' was released in December 2015 comprising successful tunes like Ndutu, Margo and Sawa Romance .
In 2016, he released "Supporter" in collaboration with erstwhile-Alpha Better singer Mr Leo.
"Supporter"  and other singles became an overwhelming success which enabled him to hoard awards like Balafon Award for Best Collaboration and Best Revelation at Canal D'or .
He also dropped an appealing love ballad "Sawa Romance" in 2016 that was the rave of moment.
In 2017, he participated at Coke Studio Africa 2017 in Nairobi with American singer Jason Derulo, alongside the artists Youssoupha, Kiff No Beat, Shado Chris and Ozane .
Locko became the second Cameroonian artist, after the group X-Maleya in 2016, to be invited to take part in this prestigious pan-African program.
Still  in 2017, Locko was presented as the Cameroonian RnB revelation of the year by the French magazine "Paris Match".
He was clinched Best African Revelation at Afrima in 2017 .
His discography under Big Dreams Entertainment ;
2018 : The Bridge Album
Toppo
Je Serai là
Thank You Lord
Bayla Bayla
RDV feat Teeyah
Sans Deconner feat Nabila
Donne ma part sur ça feat One 237
Ashouka feat LCM
Cocotier
Danse avec Moi
Booboo
Supporter feat Mr Leo
Gimme More feat Magasco
My Love feat Krys M
The Risk feat Roche Dombou
Baca feat KO-C & DIP
Dilemma
Tomber
In June 2018, he joined the team of Universal Music Africa.
Discography under Universal Music
2019 : Cloud Nine
M'en Aller
Julianna
Money
OCM / Catching feelings
Badman
Bye Bye
Katana
A quoi bon
Let Go
Hein Hein Hein feat Singuila
2020 : Locked Up
In 2021, Locko's song "Magnet" featured in the official Tracklist of the American blockbuster "Coming to America 2".
2014 : Perfect Girl feat Numerica
2015 : Margo
2015 : Ndutu
2016 : Dans Mon Ré
2016 : Sawa Romance
2016 : Supporter feat Mr Leo
2016 : Cocotier
2017 : Thank you Lord
2017 : Je Serai Là
2017 : Danse Avec Moi
2018 : Booboo
2018 : Hein Hein Hein feat Singuila
2019 : Let Go
2019 : Katana
2020 : mêmes mêmes choses
2020 : Au Mariage de ma Go
Collaborations Modifier
2015 : Lomdie avec Michael Kiessou
2015 : Bounce avec Stanley Enow & AKA
2016 : My Last avec Slim Marion & Dex Willy
2016 : Bas Du Dos avec Landry Melody
2016 : Jamais Vu avec Fluri Boyz
2016 : Boucan avec Valeri Williams
2017 : Ma Vision avec Pit Baccardi
2017 : Kondo avec DJ Moh Green & Axel Tony
2017 : Me and You avec Masterkraft & Dela
2017 : Stay avec Ewube
2017 : Power avec Magasco & Tenor & Rythmz & Mink's
2017 : Fleur et Vénus avec Sergeo Polo
2017 : I love you avec Ko-C
2017 : Koi Me Fait? avec Minks
2017 : Elle Me Dit Non avec Dj Masta Premier
2017 : Gratter avec Sifoor
2017 : L'amour Est Rare avec Zayox
2018 : Kitadi avec Shado Chris
2018 : Come for Me avec Meshi
2018 : My Way avec Stanley Enow et Tzy Panchak
2018: Panique Pas avec Bgmfk
2020:Murder avec Charlotte Dipanda
2021: Magnet
2021: Manulove
#nexdimempire