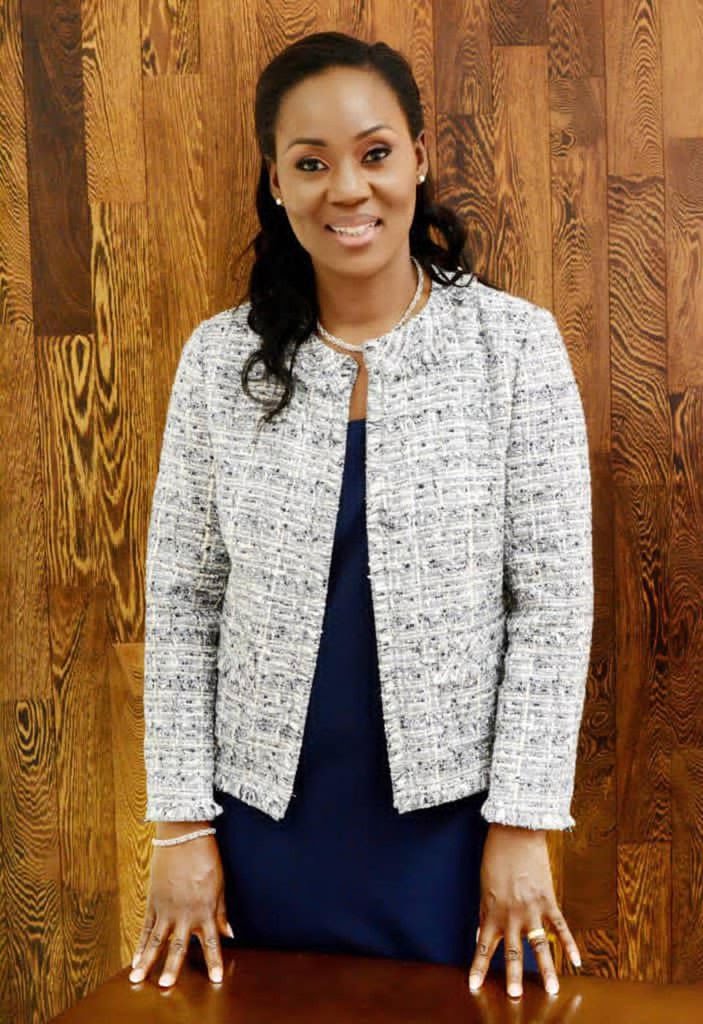 She aims at empowering other women to brace up such  roles.
Gwendoline Abunaw Nzo-Nguty is the first woman to become the head of a Pan African Bank in Cameroon.
She's the daughter of Bernard Nzo-Nguty , retired Secretary General of the National Assembly. Gwen hails from Nguti – South West, Cameroon.
Being a inspirer, she is committed to empower other women grow to occupy such challenging roles.
Gwendoline's overwhelming success as a banker is not rocket science .
She attended the University Of Buea , where she acquired a Bsc in Banking and Finance in 1998.
After an internship at Standard Chartered Bank Cameroon , she traveled to  London to join her husband, where she acquired an MBA at the London Metropolitan University. In UK, she received the Barclay's Bank Award.
When her family returned to Cameroon, she began again as an intern .
She had a stint at Afriland First Bank , then occupied an account management position at Ecobank.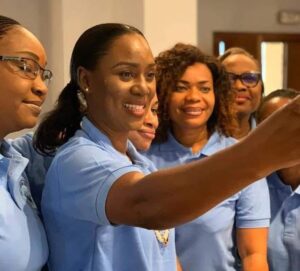 She later worked at Citi Bank in 2004, where she spent the next five years, beginning as a Senior Relationship Manager and rising to rank of Vice President.
When Ecobank Cameroon wanted a Corporate Bank Head, Gwendoline Abunaw clinched the opportunity to share her wide experience, and from there she became a Deputy MD in July 2015.
The Group Head of HR , also a woman spotted Gwendoline, and asked for her to be interviewed by the Group CEO  and then by a member of the Group Board of Directors.
The outcome was fruitful ; She became the First Female Corporate Bank Head in 2017.
Gwendoline has served for four years as Managing Director of ECOBANK and her achievements are stagerring.
She has achieved the highest sales revenue ever since when the bank opened in Cameroon, and the highest profit before tax thus far.
"I was thrown into the public eye and had to rapidly train myself in communication and PR, in enrolling people's support and even in improving my personal brand! Hence, I began PAWA – Pan African Women's Association in a bid to empower women with skills to help them define their career paths; for our careers are determined by us – and how we present ourselves. We always have a chance to give back, and we need to go above and beyond, for the next person…" – GWENDOLINE ABUNAW on FORBES
Michele Obama once said "Success isn't about how much you make, but the difference you make in people's lives "
Gwendoline Abunaw is a goal-oriented career woman worth emulating .
References: Forbes , Mag WP
#nexdimempire