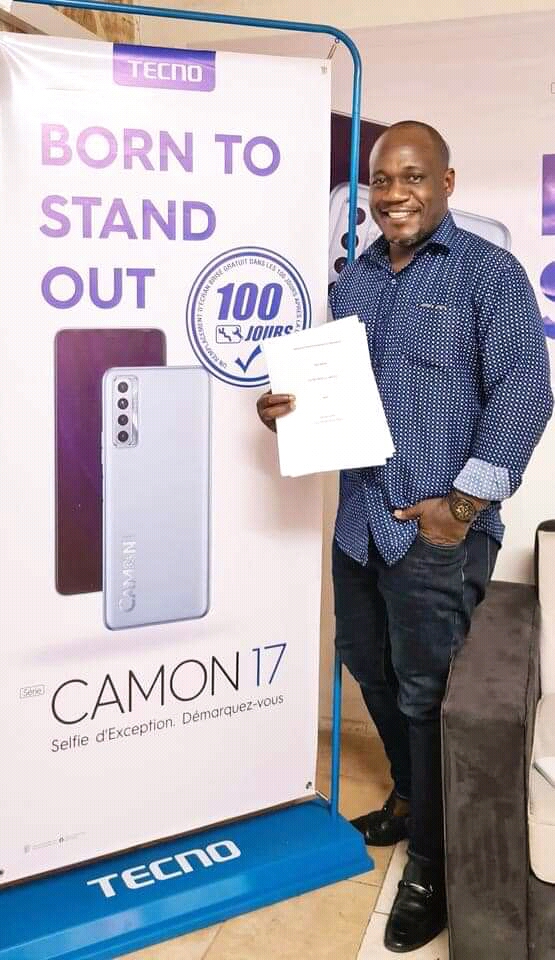 Smartphone brands are now utilizing influencer marketing strategies through endorsements and product mentions from influencers; individuals who have a dedicated social following and are viewed as experts within their niche.
TECNO mobile is one of those smartphone brands leveraging this surefire strategy to nurture leads .
Peter Njodzeka popularly known as Penjo Baba has blazed a trail with an acknowledged reputation in photography. Over the years, his professionalism , exploits and expertise in the field of photography has been phenomenal.
He was just the right fit for the endorsement with TECNO .
His announcement as brand ambassador for CAMON 17 is quite overwhelming ; like the CAMON slogan says he was  "Born to Stand Out" .
Smartphone cameras have gone from being a novelty to becoming the world's most popular way of capturing photographs.
Smartphone brands have realized the fact that mobile phones are used more as photographic cameras and other features disregarded.
They constantly put more technological effort in improving phone camera quality.
Smartphone brands are soliciting people from different backgrounds that can do high-end photographic works using their product.
Syndy Emade 's massive social media following equally qualified her for this endorsement.
TECNO has realized the potential of this market if they target a high-profiled professional photographer like Penjo Baba .
With Penjo Baba , their objective  is obviously for him to market the camera quality of CAMON 17 to generate sales.
The company knows with Penjo's expertise in photography, he'll capture breathtaking images that will nurture leads .
Not just TECNO uses this influencer marketing strategy.  Huawei also partnered with a number of high profile professional photographers to as brand ambassadors to launch  HUAWEI P9 including iconic fashion photographer, Mario Testino.
LESSON TO LEARN
Identify your passion, create your niche , be consistent , professional and never give up.
By #Nexdim
#nexdimempire