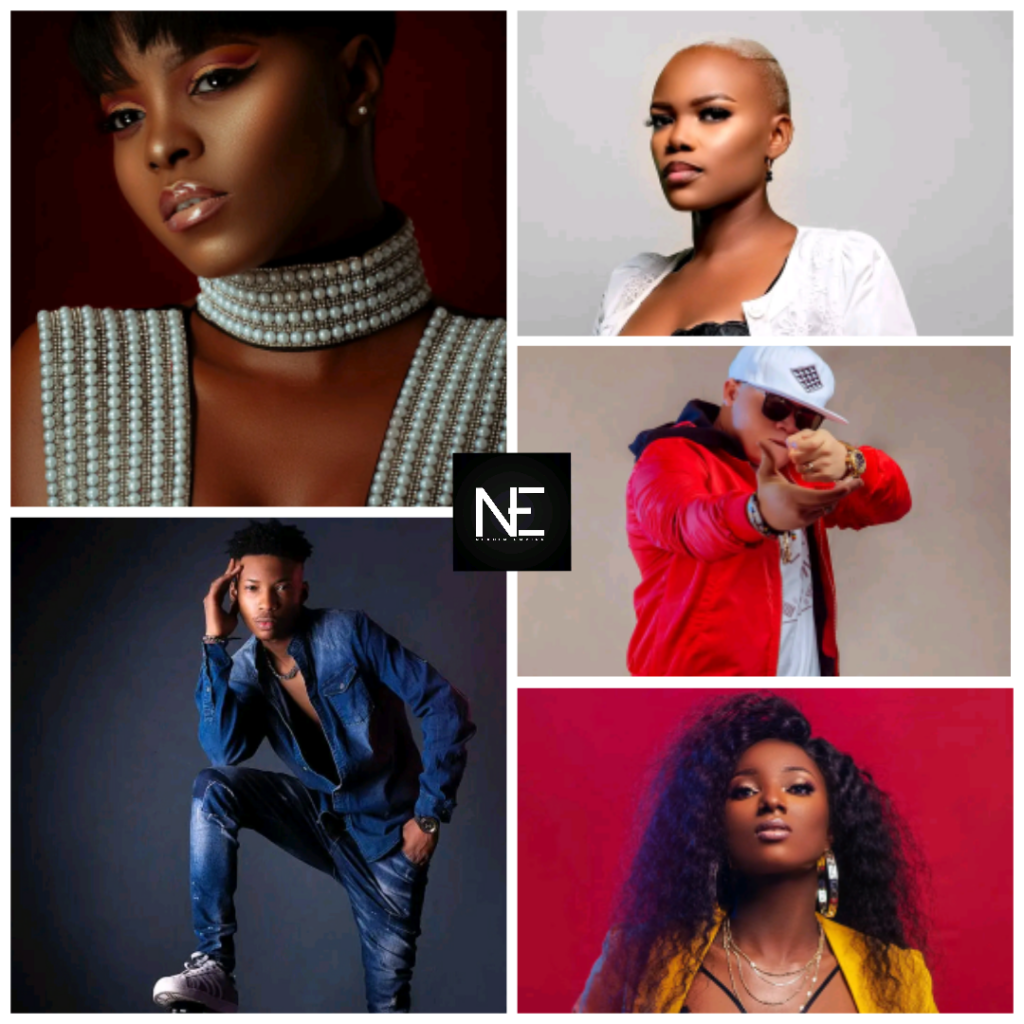 STEVENS MUSIC CRUMBLING LIKE A HOUSE OF CARDS
IS BOY TAG THE LAST MAN STANDING AS EWUBE ALLEGEDLY LEAVES ?
In a Cameroon music industry marked by the transiency of record labels, Steven's Music Entertainment LLC instilled a glimmering hope in the minds of music lovers. It appeared to be a professionally structured label; understanding the dynamics of the entertainment business and wielding the financial resources to sail through, unabated.
Dismally, Stevens Music has gone in limbo, having as remnant a Facebook page lastly updated in August 2021. The label is loosing it's grip over artists signed under the label. Any man just dey e own side.
Created in September 2013, Steven's Music made a remarkable impact as former front-liner Gasha debuted with an eargasmic song "Khaki Mbere" and continued to wow music lovers with dulcet music. In 2014, she was awarded the best female artist for central Africa at the African Muzik Magazine Awards (AFRIMMA) in Dallas, Texas. Her collaboration with Eddy Kenzo in 2015 was testament to the fact that Steven's Music was breaking new boundaries.
Gasha's relationship with the label got stale and unpalatable, triggering both parties to sever ties in 2016.
At a time when Gasha had a fissure with Stevens Music, they were in search of a quality substitute.
Stevens Music signed Daphne after benching Gasha. Daphne rapidly rose to prominence and she has unarguably become the most successful artist under the label.
After releasing 'La Bas' eight months ago, Daphne's career has been on a hiatus causing worry lines on the foreheads of his fans. Daphne has been reticent about her music career or future. E say no bi because of married tho.
It seems her working relationship with Steven's Music is on a shaky ground.
Stevens Music signed M-Pro in 2016. Since then the artist has been unable to find a career poise and impose himself in the industry. He lastly released "Chaud" two years ago , underwhelmingly received by Cameroonians. His Facebook page was lastly updated in January 2021, suggestive of the fact that the machinery is malfunctioning.
Shura joined Stevens music in 2016, and her debut song "Allez Dire" was a phenomenal. After her career gained traction with "Allez Dire", her fame plummeted after the follow up single "Dit moi tout".
She left Stevens Music in November 2021 and signed a publishing deal with Wax Dey's Calabash Music.
In June 2019, Stevens Music signed Boy TAG, lured by his musical uniqueness, originality and music production prowess. Under the label he has dropped "Minogncité", "Talla Andre Marie" , "Ca me n'enerve", "Grand Ma", "Poto poto" and "La fete" featuring Happy D'Efoulan.
Boy TAG seems to be the last man standing in the label.
In April 2019, Steven's Music signed former Best Music queen Ewube. Initially a Dancehall artist, who rose to fame with "Party All Nyte", Ewube completely lost her footing under Stevens Music. Maybe her creative direction was altered, making her lose her form. It is now rumoured Ewube is leaving Stevens Music Entertainment.
Now so anyman just dey on e own, di do e own thing.
#nexdimempire