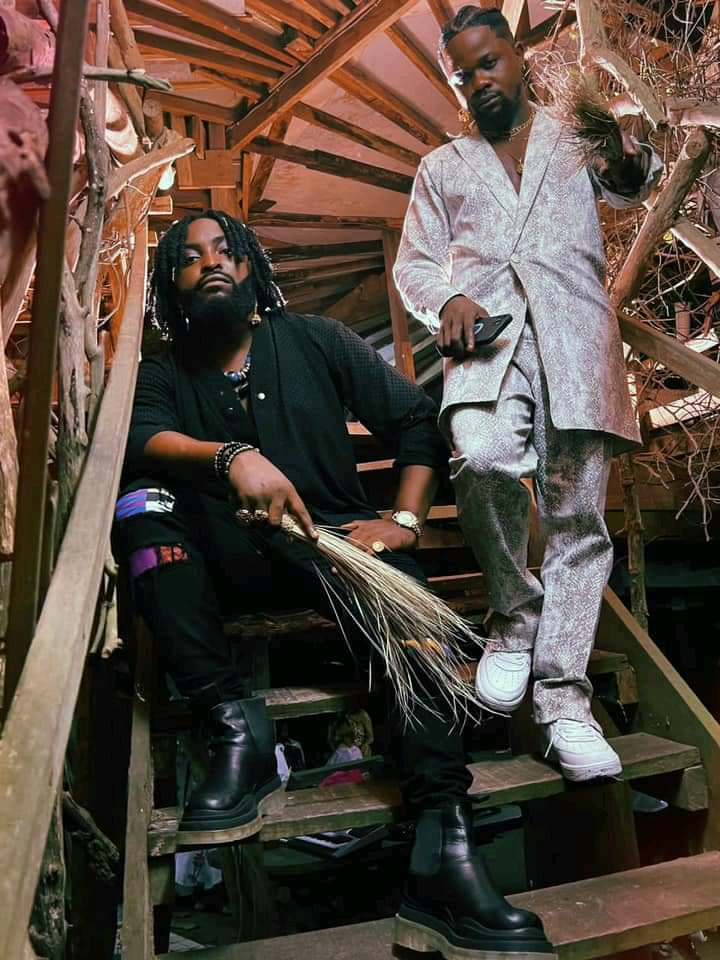 Cameroonian music duo Ridimz have stamped a remarkable footprint music scene.
Hit-producer Phillbill has facilely crafted the biggest hits in the urban music sphere within the last decade. His contribution has been immense in revolutionizing Cameroonian sound and urbanizing inherent cultural genres into mainstream music. The duo have been consistent and tenacious, sailing through career travails but finding a poise to keep soaring.
Their recent release "Shabasiko" is a vibe that speaks volumes; burrowing through the roots of the Bassa rhythm 'Assiko" and the extracting the musical richness it offers.
"Assi' meaning earth and "Koo" meaning foot is suggestive of the stylish moves accompanying the pulsating Cameroonian rhythm.
It takes ingenuity and creativity to resuscitate the genre. Ridimz did it courageously.
Jean Bikoko Aladin, the genre's front liner must be super proud in his burial chamber.
"Shabasiko" is an embroidery of the highly-revered Cameroonian cultural genre "Assiko", fused with rhythmic elements of pop; condimented by the Shaba-kind-of-vibe.
It's so delightful watching the stream of dance videos circulating across social media. It is a testament of the fact that we can tap into our roots and make unique music that can potentially blaze across Africa.
Kezzy and Phillbill are simply phenomenal.