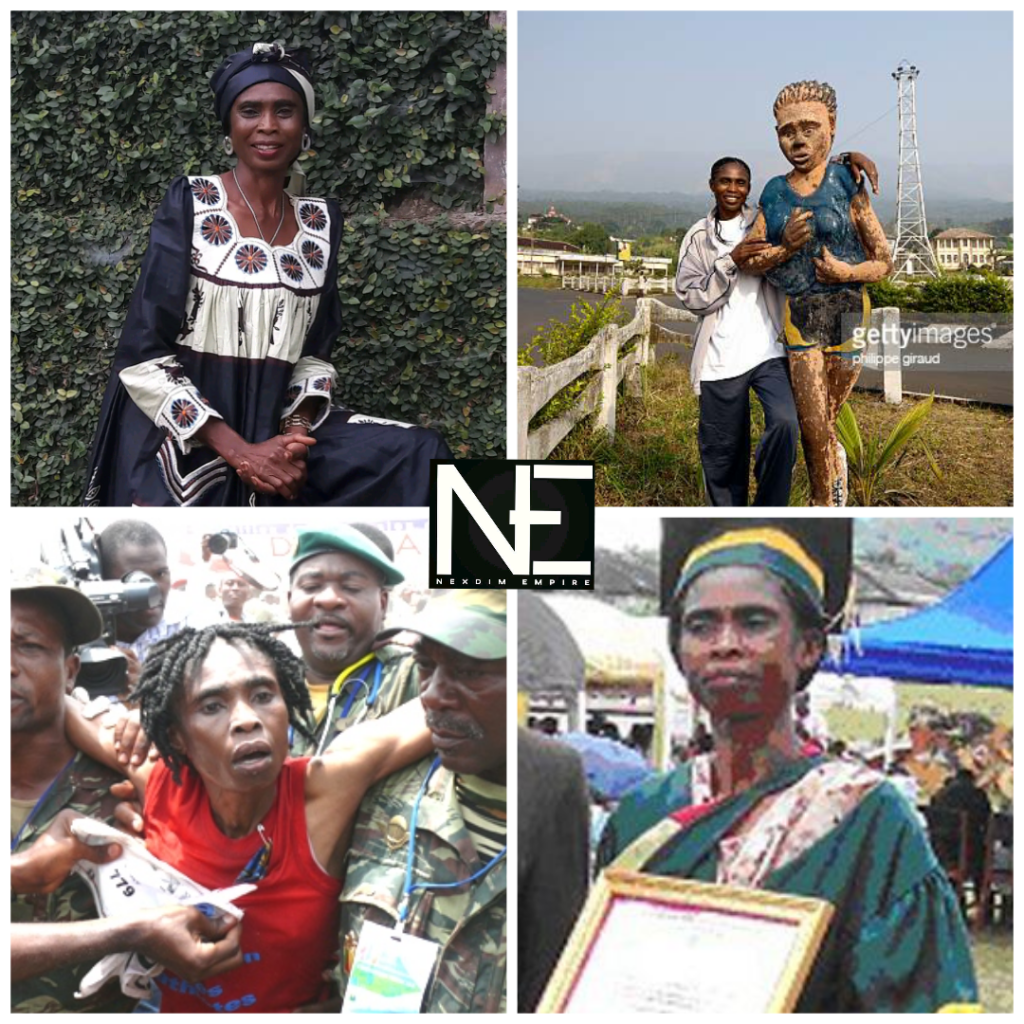 "Even though I did not go to school, God has made me to use my talent as an athlete to become successful in life." – Sarah Etonge
Mama Sarah is so special !
Humble, meek and always keeping a radiant smile, Sarah Liengu Etonge is ageing with grace and continues living a modest life with her family, carrying on duties towards humanity.
Her records remain indelible in the annals of Cameroon's Sports history; A legend with 7 victories in the female category of the Mount Cameroon Race of Hope, despite numerous child births.
Sarah Etonge was born in 1967 in Buea, the South West, Cameroon. She dropped out of school, because her family was unable to afford for her education.
She got married at a young age and gave birth to her first child at the age of 14.
After the death of her husband, Sarah and her children endured rejection and penury. She was indulged into agriculture to cater to her 7 children.
"The death of my husband, coupled with the burden of looking after seven children, forced me to enroll as an athlete for the Mount Cameroon Race of Hope… when I registered, I was determined I was going to make it someday because I needed the money to take care of my seven children." – she told Global Press.
Sarah Etonge's first participation for the Mount Cameroon Race was at the age of 27.
In 1996, she won the Mount Cameroon race for the first time and bagged 1.5 million francs.
Etonge's three consecutive wins between 1996 and 1999, enabled her to be conferred the title "Queen of the Mountain".
In 2008, Chantal Biya, Cameroon's first lady, included Etonge in a ceremony honoring high-achieving Cameroonian women.
In 2010, official race organizers offered to buy a plot of land in Buea and build an apartment for the legend. The minister of sports and physical education and the president of the Cameroon Athletics Federation laid the cornerstone of the home.
Sarah Etonge shocked the entire nation in February 2013. After four years of retirement, she announced that she was running again for the 17th edition of the Mount Cameroon Race of Hope.
Considering her age (46), Cameroonians feared Sarah Etonge was not going to withstand the race. Cameroon sports authorities validated her participation. Sarah Etonge proved she'd not mellowed yet by coming 2nd, with a time of 5h 44mn 41sec, 12 minutes behind Ngwaya Yvonne, 25 years old.
On March 12th, 2005, Etonge was awarded an honorary doctorate degree in mountaineering by Professor Emeritus Lydia Luma of the Cameroon Education Corporation. In 2006, the city of Buea revealed a statue in her honor, the second in the city of Buea after German Chancellor Otto Von Bismarck.
A champion is one who is remembered. A legend is one who is never forgotten.
Mama Sarah de la Montagne