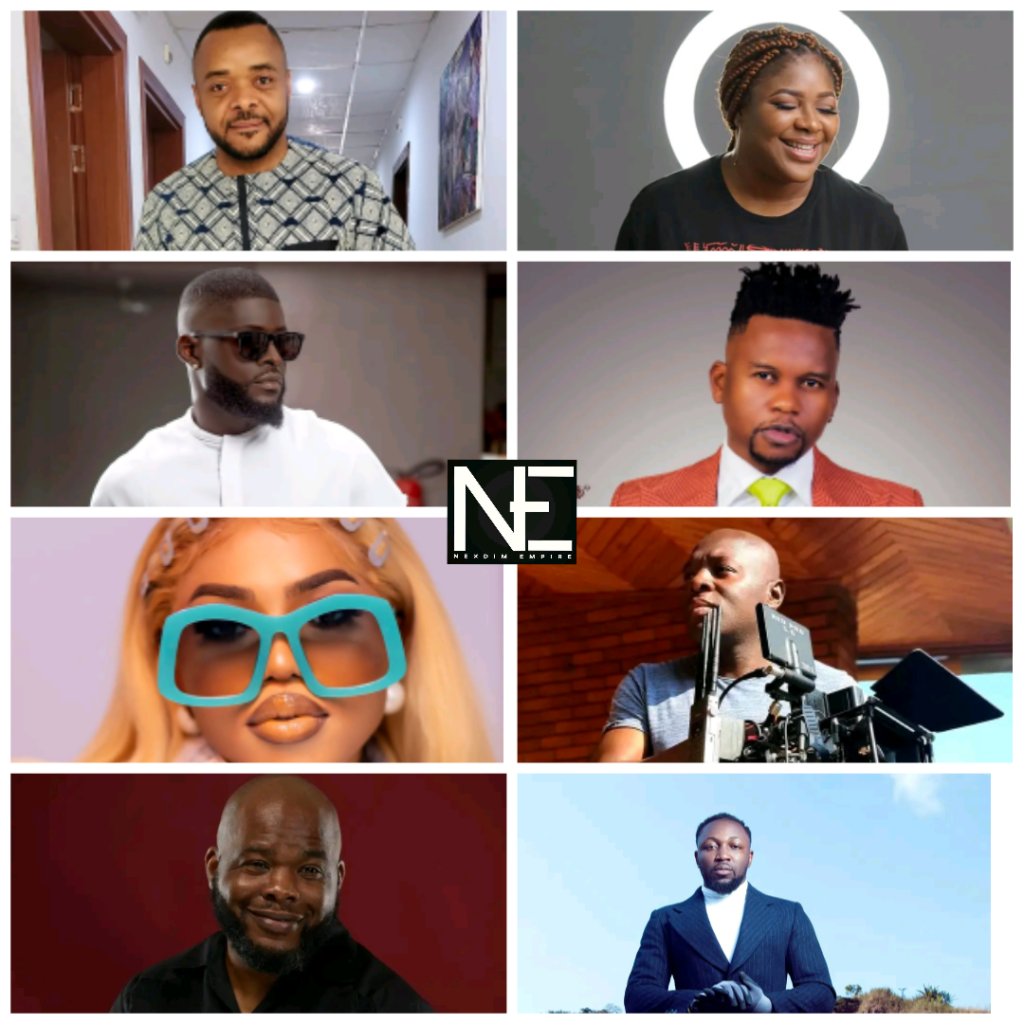 They once lived abroad, but decided to relocate to their country of origin Cameroon to create a positive impact in the entertainment industry.
1. NKANYA NKWAIN : Actor, film producer
Nkanya Nkwai G is Cameroonian film actor, director and producer. He was recognized in 2014 by the Ecrans Noirs in Yaounde, Cameroon in the movie Viri as best actor.
He is the producer of the movie "Nightfall" featuring Nollywood actor Clem Ohameze and Cameroonian star Epule Jeffrey. After living in the United States, he relocated to Cameroon to continue his career in movie production. He was voted as Mayor of Ako, Donga-Mantung in 2020.
2. EVA SOBILA: Media personality, Content Creator and PR
Formerly based in Maryland – US, Eva Sobila co-owned Kreef Entertainment with Ebangha Njang, a label and event management agency. She returned to Cameroon in 2015 and started hosting the radio show "Dope Music" with Steve Fonkam. Eva is Sony Music and AudioMack representative in Cameroon. She has hosted several events like MTN Zik, Ballantines True Music Mix Challenge etc
3. NABIL FONGOD (NABSTAR) : Media personality, actor and rapper
Nabil Fongod is highly reputed for his influence in urban music from the early 2000's . He is one of the most prominent Anglophone radio hosts ever.
He traveled and live in Belgium, where he hosted several the shows of international superstars including Davido, KCEE and Ice Prince.
Nabil returned to Cameroon in 2015 and the outcome is Nabstar Radio , electrifying show exposing Cameroonian music creatives. He recently starred in the potential blockbuster " L'Axe Lourd".
4. WAX DEY: Artist, entrepreneur
Wax Dey is a former brand ambassador for the City of Johannesburg, Spokesperson and communications consultant for the United Nations.
In 2004, he had a stint as a writer with the book, "The Chosen One", which was used for Grade 11 English in South African public schools.
In 2008, he teamed up with South African music promoter, Edgar Rathelele to establish Lolhiphop Records, a pan-African recording and music publishing company. Lolhiphop Records was involved in the publishing of the 2010 FIFA World Cup song, Waka Waka, and has released albums by a number of artists including South Africa's Rowick Deep and Nigeria's Flavour.
He now runs Calabash Music in Cameroon, home to Anoma and Francis Slo.
He has also initiated the "Call Me" concept aimed at empowering young Cameroonians.
5. BLANCHE BAILLY : Artist
Tatah Larinatte Bailly , artistically known as Blanche Bailly was born in Kumba in 1995. Blanche was just 12 years old when she moved to France . She pursued her education in France and developed penchant for music. Back then, Blanche Bailly released music under the pseudonymous "Swagger Queen". With a vaulting ambition to embark on a music career, she relocated to London where she hooked up with some Cameroonian artists Ama Fru, Mrsta Julz and Rawf Kboy. While in London, she released "Killa" in 2015. Blanche Bailly decided to relocate to Cameroon in 2016. Upon return, her first single was "Kam We Stay" released in 2016 and followed up with "Mimbayeur", which became a massive hit. Blanche Bailly is presently one of the most revered artists in Central Africa.
6. PIT BACCARDI: Music executive and artist
Pit Baccardi was born in Yaounde. He emigrated to France in 1994 and became a member of Noyau Dur. He also collaborated with American superstar Joe on "Ghetto Ambianceur" in 2000. Pit Baccardi relocated to Cameroon and created Empire Company. He has worked with X Maleya, Duc Z, Magasco, Mimie, Na Mi Na Mi Cyrus, Oken under his label.
7. RENE ETTA
Rene Etta Tabot is a prominent cinematographer. He was based in South Africa before relocating to Cameroon to establish GOHFA. He has directed commercials for company like Coca Cola, MTN and Orange. He co-directed CHARIOT OF THE GODS (Best Cameroonian Film – CAMIFF 2021)
8. YUNICK'S : Artist and Entrepreneur
Yuniwoh Yunick's is an ace Cameroonian artist. He traveled to US in 2006. After living there for more than a decade, he relocated to his country Cameroon where he owns arguably one of the best restaurants in Yaounde (Rond Point Express) called "Yunick's restaurant". The business offers employment to more than 20 young hardworking Cameroonians.
He also owns the record label, "YUNICK'S , working with Faya Fuego and Nyugab.
#nexdimempire