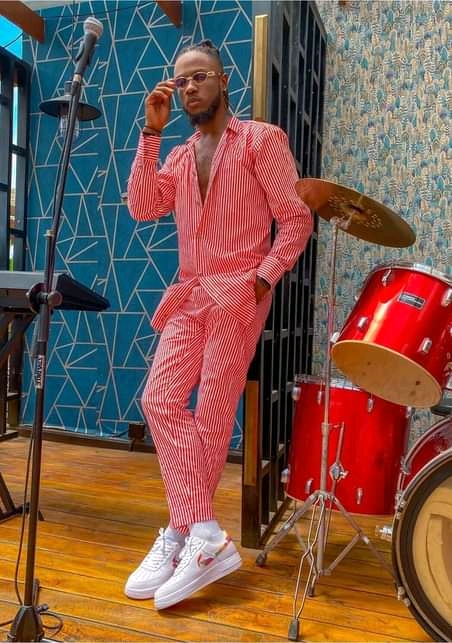 Sango Edi is popularly known by his sound tag "Draeboi" .
Christened Ma 'Sango' Edi Mesumbe at birth, he developed an inkling for music at an early age.
He started doing rap music in 2010 after obtaining his Advanced Level. Albeit the stiff resistance from his mother , Edi was an eager beaver , bracing up for musical exploits.
Ambitious , he frequently visited Stallone, an entertainment enthusiast who owned a studio at Campaign street , Buea. Decobra House was home to Kezzy Ridimz Kmasterk ,  Tongwa Njopmu Felganie Belta (Boy TAG) , and Nkeng Stephens and others.
That's where Edi honed his craft to become a music producer .
He later migrated UAE to go work and study at a studio there. After returning from the UAE, he established a  recording studio with some partners but the project was futile.
He partnered with Bine Moukouri to establish Thee 808 Nation and worked with artists like Egbe, Zashy and Payne.
Sango Edi's music production adroitness  is evident in Nabila's breakthrough hits and other acts such as Ebako, Melinda Swan, Brianna Lesly, Versace and Crispy.
He had a stint at Marvins Records under the mentorship of Don Jazzy. There, he acquired knowledge in music business and optimised his production skills .
With wide experience, Sango Edi is revivifying Cameroonian music. "Moukanjo" was just a prelude to his reinvention.
Here comes "O'dodi", a tuneful song which transcends eargasm.
#nexdimempire